Monday morning on the crypto market is proving to be a time many market stakeholders are not looking forward to, considering the massive slips being recorded in crypto asset prices across the board. Meme coin Shiba Inu is among the top losers today but with a compensatory growing metric, its burn rate.
The Shiba Inu burn rate has jumped by 840.49% over the past 24 hours, according to data from analytics platform, Shibburn. This burn rate is antagonistic to the token's price, which has slumped by 1.26% over the past day to $0.00001106, and by more than 13% in the week-to-date period, according to CoinMarketCap.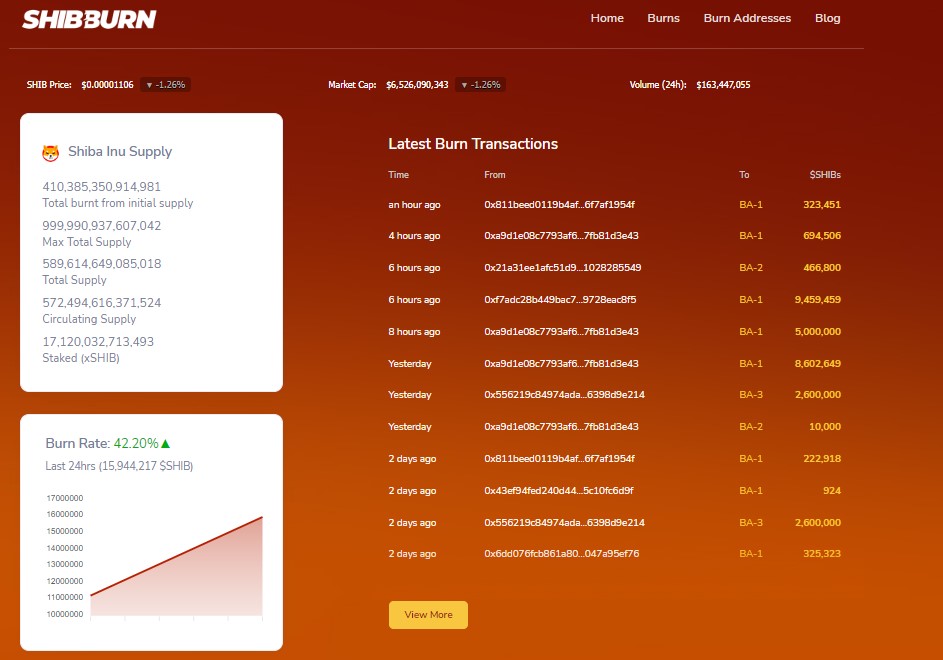 It is not uncommon to find a burn rate and price movement trending inversely to each other; what is often common, however, is what the trend can usher in in the short term.
Apparently, the growing burn rate is an indication that more transactions involving Shiba Inu are being carried out on the network, generating enough fees, which are being burned. With growing transactions, we can deduce that more SHIB is being acquired, and this implies that a continuation into the near future can change the direction of the price, as we have seen before.
Beating market momentum
While the odds appear to be in Shiba Inu's favor in order to upturn its price momentum, it must be able to beat the greater force at play here, which is the market.
The Bitcoin effect remains the greatest contention here, and should the broader crypto ecosystem record a shift in tempo, chances are that Shiba Inu's bulls will pick up the pace as well.
Besides this on-chain metric, the Shiba Inu ecosystem has a lot of fundamentals that are capable of stirring the growth of the token, particularly Shibarium, the ecosystem's much anticipated Layer 2 protocol.