The meme-based cryptocurrency Shiba Inu (SHIB) is back in action, showing signs of revival, as reported by leading blockchain analytics platform Santiment. Notably, SHIB experienced a moderate 8% price increase over the weekend, reinvigorating interest among traders.
In October 2021, Shiba Inu reached its all-time high, achieving incredible popularity and investor interest. However, following its apex, the meme coin's market capitalization plummeted by a significant 90%, pushing SHIB off many traders' radars.
The new wave of meme tokens that started flooding the crypto market in May has played a role in this decline. These tokens offered higher volatility, attracting traders and investors seeking larger short-term gains. As a result, Shiba Inu, with its comparative lower volatility but similar risk levels, lost its sheen and fell out of favor.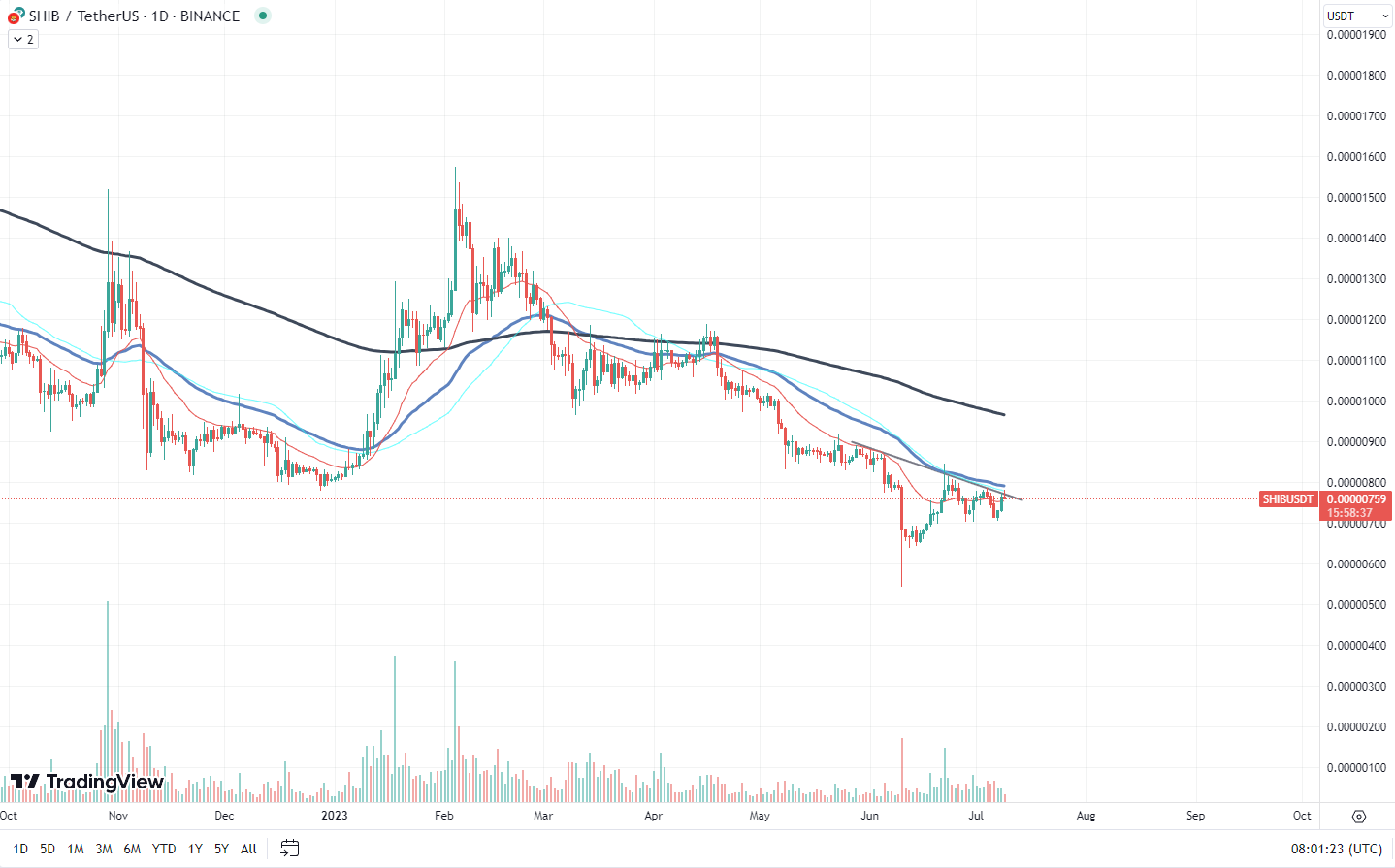 However, the recent Santiment report presents a positive narrative for SHIB. It highlights that whale transactions and circulation are displaying encouraging signs, suggesting that the meme token may be on the verge of a comeback. It appears that Shiba Inu is slowly clawing its way back into traders' consideration, possibly setting the stage for a new bull run.
That said, it is essential to keep in mind that while these on-chain metrics are encouraging, the cryptocurrency market is notoriously unpredictable. The meme token sector, in particular, is characterized by dramatic price swings and is heavily influenced by social media sentiment and hype, both of which can change rapidly.
While Shiba Inu seems to be on a path of revival, the journey to regaining its former glory could be challenging. Investors and traders are advised to exercise caution and conduct thorough due diligence before making any trading decisions.