The Shiba Inu token, SHIB, has witnessed an astounding rise in market capitalization, soaring by half a billion dollars in less than 30 days, according to data from CoinMarketCap. This meteoric surge can be largely attributed to the impressive growth in the token's price, defying expectations following a significant 31% plunge in a single day.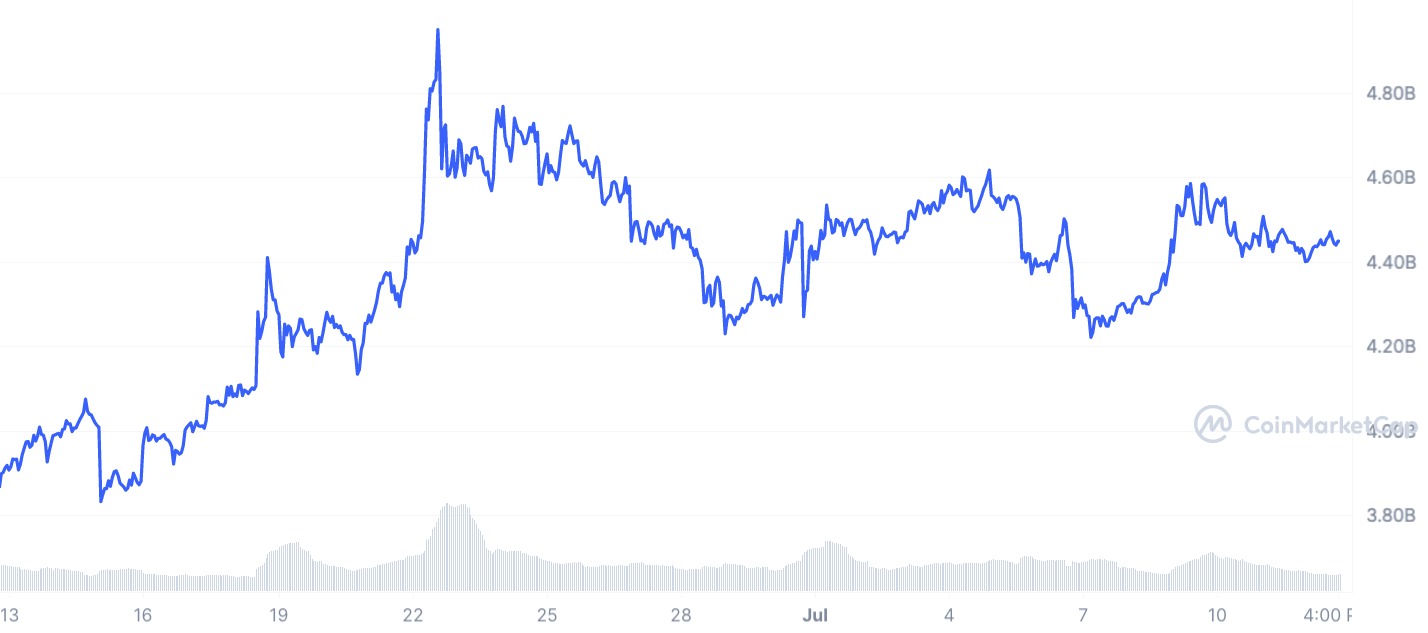 The remarkable resilience displayed by SHIB holders has paid off handsomely, as the token's price experienced a truly bullish reversal, recovering nearly 100% of its previous crash.
Now boasting a market capitalization exceeding $4.4 billion, the Shiba Inu token has secured a coveted position among the top 20 largest digital assets on the market.
What lies ahead for Shiba Inu (SHIB)?
Currently, SHIB finds itself in an intriguing phase of consolidation, depicted on the chart as a hovering accumulation. Buyers diligently protect the token's price from dipping below the $0.000007 mark, while sellers staunchly resist its ascent beyond $0.0000078.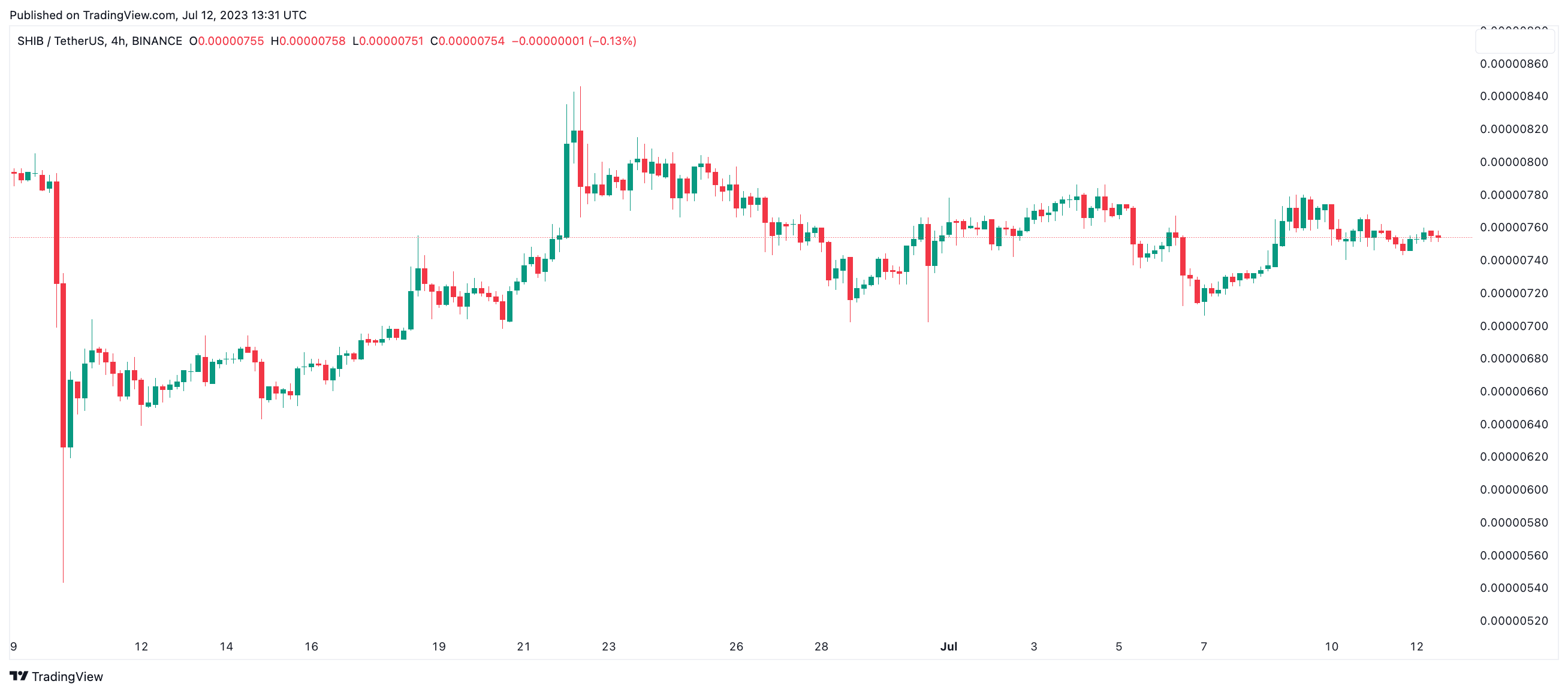 The outcome of this tug-of-war will determine the future trajectory of SHIB. Key factors that will influence this battle are the fundamental developments surrounding Shiba Inu, particularly the advent of Shibarium, and broader market dynamics. Analyzing these factors will provide valuable insights into the future path of the SHIB price.
Nonetheless, time appears to be favoring sellers, as the absence of positive developments in these two critical areas may yield an inevitable outcome.