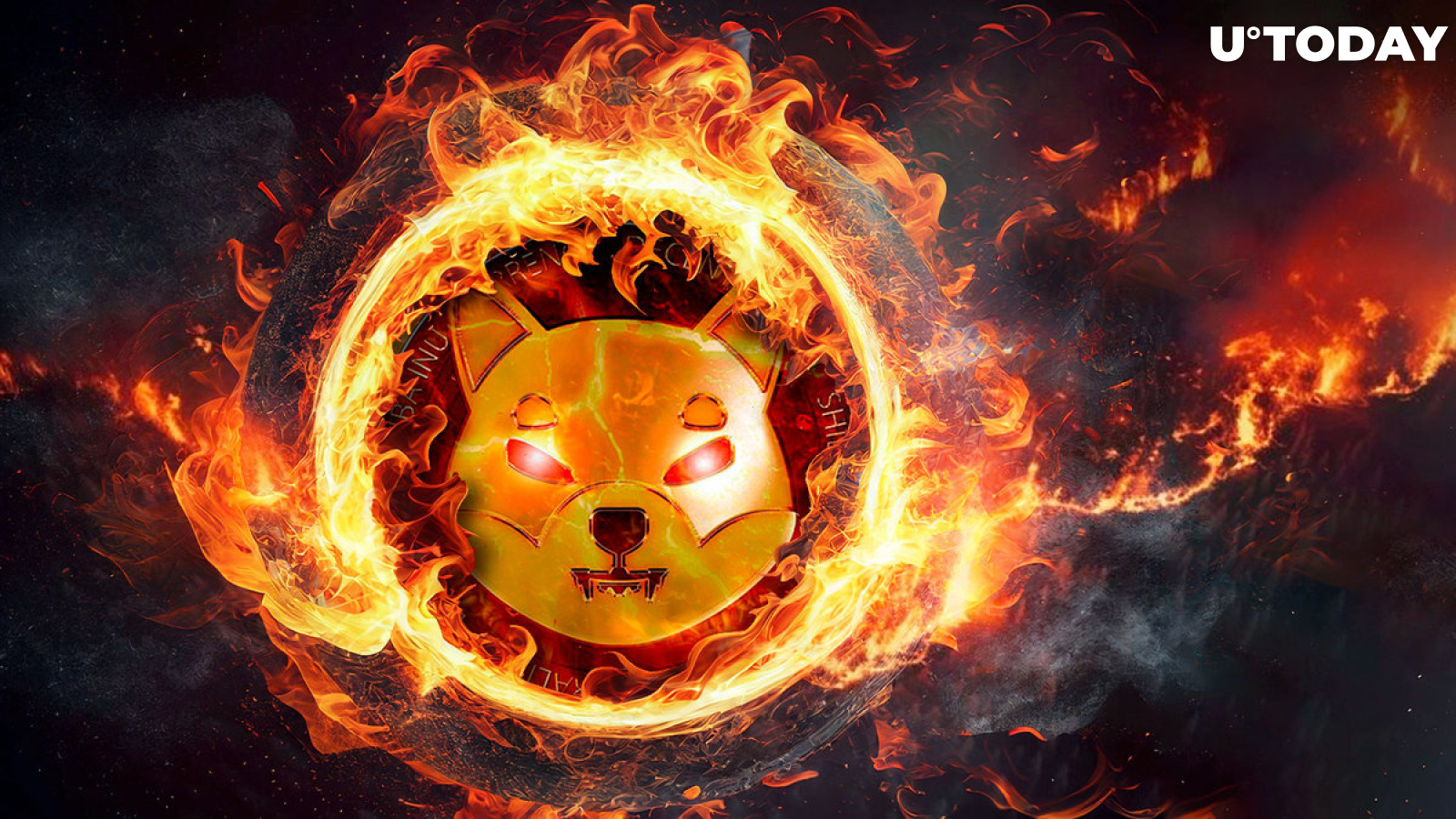 Cover image via www.freepik.com
Shibburn wallet tracker, which shares fresh data on Shiba Inu burn transactions on its website, has spread the word about the burn rate of this popular meme crypto showing a significant rise within the last 24 hours.
In the meantime, the recently launched Layer-2 blockchain Shibarium keeps setting new records, and just yesterday it reached new significant milestones in some of its key metrics.
SHIB burns spike over 107%
Per recent data shared by Shibburn, over the span of the past 24 hours, the SHIB army has succeeded in disposing of 38,942,436 SHIB meme coins in total.
These burns have pushed the burn rate of the prominent canine cryptocurrency, the second one in terms of the market cap value, up by 107.49% compared to Tuesday, when merely around 20,000,000 SHIB were sent to dead wallets.
With that amount of SHIB burned yesterday, the overall burn rate showed minus 80%. It was minus 10% on Monday, with more than 100,000,000 SHIB burned. Thus, today's SHIB burn index rise has been the first this week.
This time, there have been no significant burn transactions by size – the two largest ones did not even contain 7,000,000 SHIB.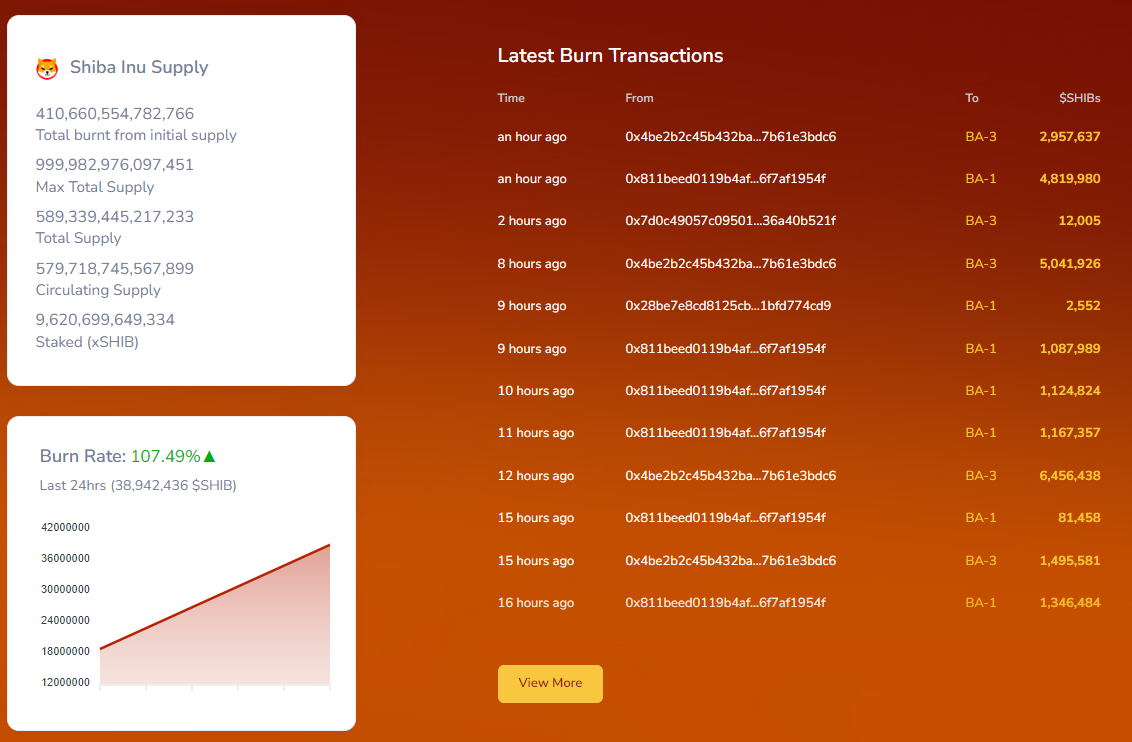 Overall, according to a recent tweet by Shibburn, in September, the SHIB army managed to burn 2,323,834,085 SHIB in 426 transactions made to unspendable wallets, according to a tweet posted by Shibburn over the weekend.
Shibarium hits new milestones on various fronts
Meanwhile, Shibarium, the Layer-2 blockchain built by the SHIB dev team continues to expand in terms of utility and reach new milestones.
According to recent data provided by the Shibariumscan explorer, the number of transactions performed on Shibarium has surpassed 3,308,000. The number of wallets connected to the Layer-2 platform stands at 1,252,121. As for the number of created blocks, Shibarium already boasts 961,673 of them, while this figure is approaching the one-million level.
SHIB price performance this week
So far this week, the SHIB price has been in decline, dropping 5.76% since Monday. Earlier today, the meme coin printed a massive hourly red candle, pushing the price down nearly 2%. However, by now, SHIB has managed to regain some of these losses, adding 0.78% to its price.
At the time of this writing, the meme cryptocurrency is exchanging hands at $0.00000721 on the Binance exchange.