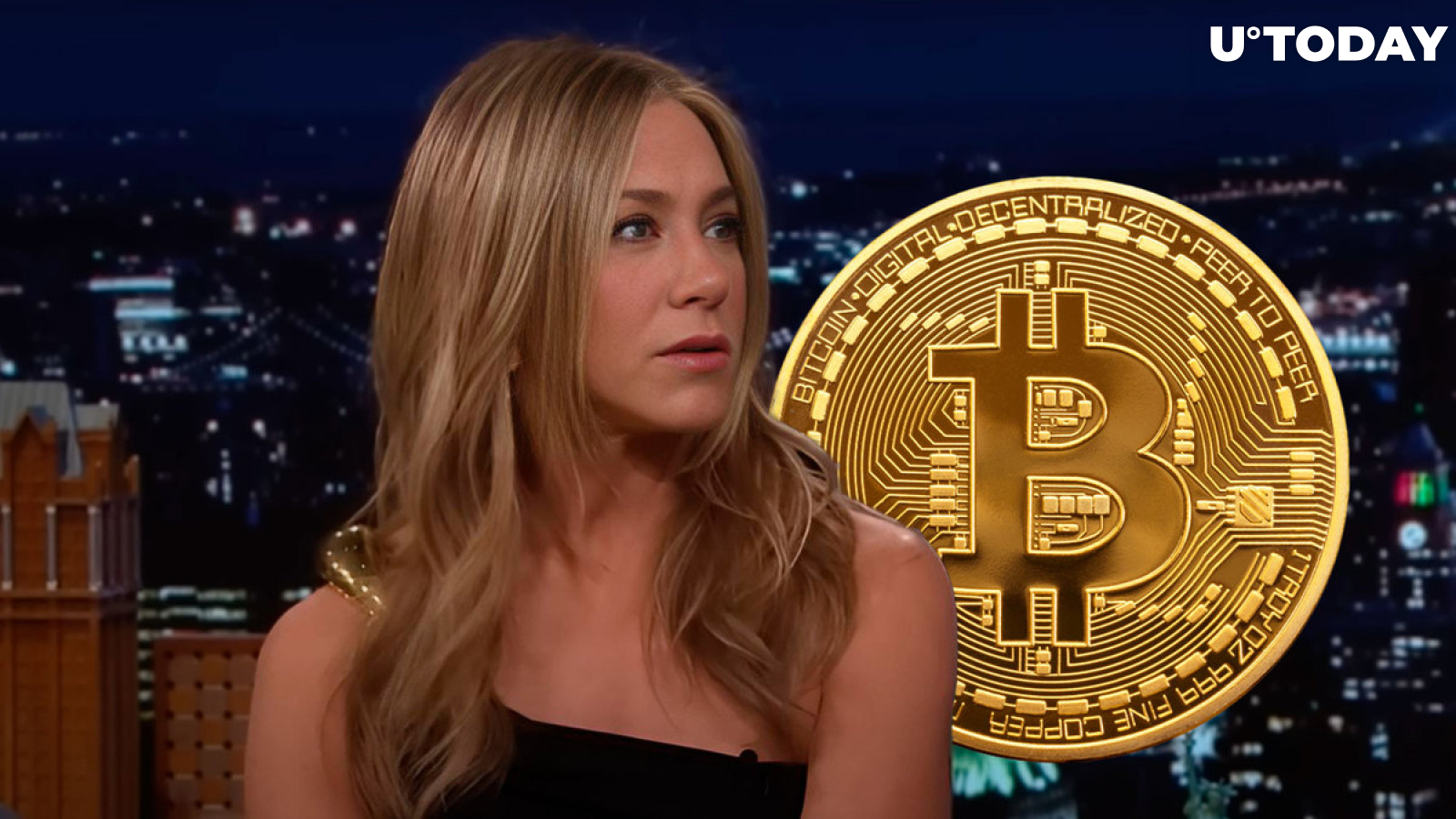 Cover image via www.youtube.com
The official marketing manager of the SHIB team, Lucie, has taken to X social media app (formerly known as Twitter) to share that she just saw Jennifer Aniston's character mention the world's leading cryptocurrency Bitcoin on a recent episode of the "Good Morning" show made by Apple TV.
"The mainstream integration is happening," Lucie commented. Expanding this thought, she added that for her, "BTC = SHIB," implying that if Bitcoin is being mentioned on TV shows already, then other cryptos, including her favorite Shiba Inu, will soon be too.
The show is based on Brian Stelter's 2013 book "Top of the Morning: Inside the Cutthroat World of Morning TV," and it shows the staff of a network broadcast morning news show, their characters and corporate culture with various twists and turns to the story.
As of late, cryptocurrencies – mostly Bitcoin and its meme spin-off Dogecoin – have been making appearances either in Hollywood feature films or in film series made by various producers. Recently, as reported by U.Today, Dogecoin was mentioned in animated series Futurama. Aside from that, crypto has been mentioned on "Family Guy," "The Simpson" and hit TV series like "Succession."
In 2022, a thriller "Bitcoin" was announced by the entertainment media website IGN, with Tom Cavanagh as the lead actor. This film was to be released on digital and DVD. In 2019, a movie called "Crypto" starring Kurt Russell was released on DVD too, without first going to movie theaters.