Walken is a move-to-earn NFT blockchain game. By playing Walken, users will be able not only to experience fun gameplay and lead their in-game character to victory, but also to engage in sports in real life and be physically active while earning crypto tokens.
Steps walked are converted into in-game currency, which allows a player to upgrade their character that is called a CAThlete ('cat' + 'athlete'). CAThletes are NFTs and vary in Stamina, Speed and Strength points, which affect the Competition outcome. Winning races guarantees a player Walken tokens ($WLKN), which can be spent on purchasing various clothing items and accessories on the Marketplace or to level up a CAThlete. Each of these NFT items gives extra Stamina, Strength and Speed points, making it more competitive and boosting its chances to win the race. Thus, the more one walks, the stronger their CAThlete becomes, the more one plays and wins while earning more $WLKN tokens.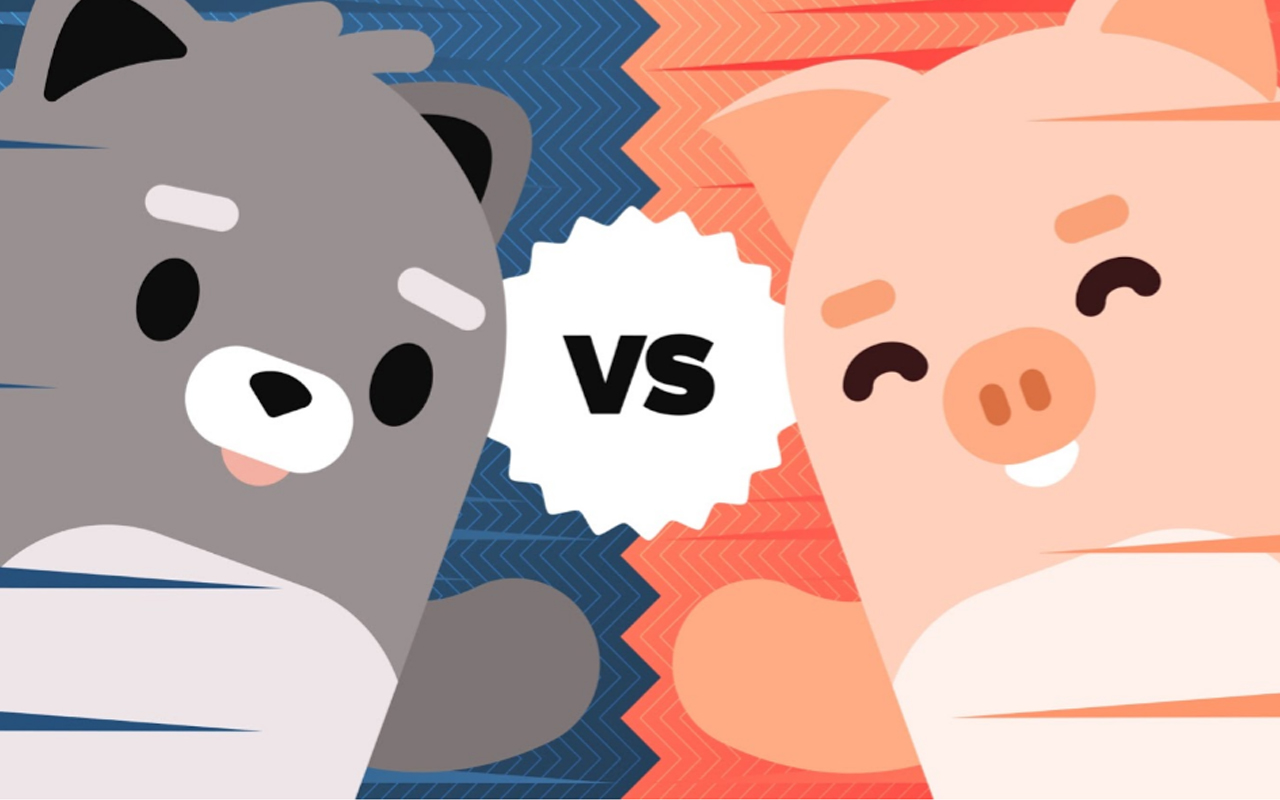 Walken is striving to provide users with incentives to live a healthier lifestyle. The app converts user's steps into Gems (the in-game soft currency) by synchronizing data from Apple Healthkit and Android Health to determine the number of steps taken. Gems can be used to upgrade a character's Speed, Strength and Stamina so that it can participate in competitions in order to win and gain $WLKN tokens - SPL-Token that is based on Solana Smart Contract.
Walken relies on movement detection functionality of standard smartphones and wearable devices to capture the steps of users. Advanced algorithms and tools are implemented to prevent cheating and ensure a fair and cheat free environment.
The tokenomics is fueled with $WLKN token, a fungible governance and staking token used to enhance a user's experience in the Walken app and provide income and a token to use in simplified DeFi within the app. It means that the $WLKN token has a positive effect on the user experience in the application, and also greatly facilitates the staking management and placement. $WLKN token holders will be able to vote on the future of the project as well as stake it to earn rewards.
Walken Gameplay in a Nutshell
To begin with, we've made sure to make the adoption as simple and user-friendly as possible. Each user gets a free Wallet and one CAThlete—an in-game character which is an NFT—upon registration, and is ready to play once they finish setting up the account.
The Walken gameplay focuses on participation of game characters in running competitions. While walking in real life, players earn gems that can be spent on boosting the level of the game character. When moving to the next level the CAThlete's characteristics (Speed, Strength, and Stamina) also grow, which boosts their chance of winning in competition disciplines. These races are divided into three main disciplines: Sprint, Urban running and Marathon. All characteristics are taken into account when determining the winner of the race, but for each discipline a certain one is most important. For a sprint it is Speed, for urban running–Strength, and for a marathon it is Stamina.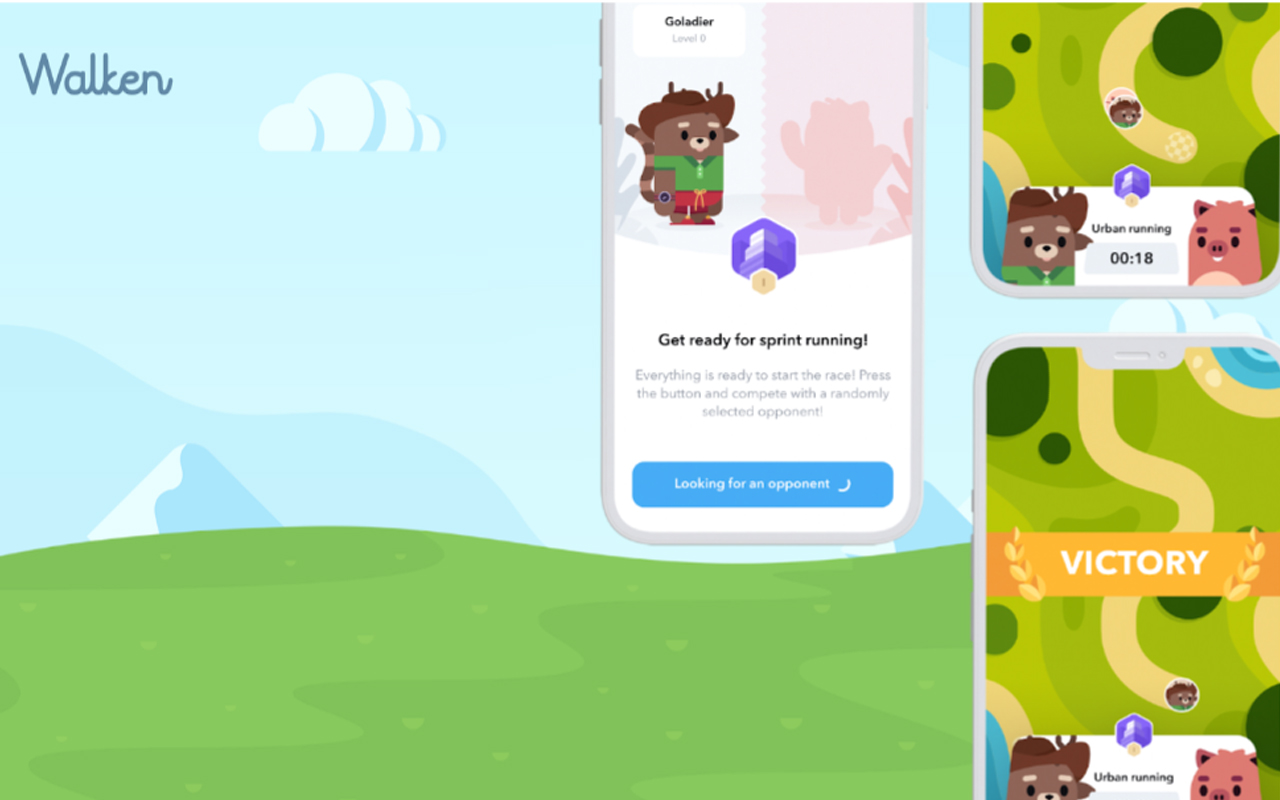 There are 5 Leagues to compete in, each having a CAThlete entry level requirements. The prize pools for each League differs, with the highest League being the most profitable one. In the highest Leagues, you will face serious challenges, but the prizes are totally worth it. By taking part in races and winning, in-game characters earn $WLKN tokens that can be spent on buying new accessories for CAThletes, extra CAThletes and leveling up your CAThletes.
Our Mission
We believe that Walken is capable of becoming a large international platform that will help millions of people engage in a healthy lifestyle, improve their health and even create an optimal daily exercise program while giving them an incentive to benefit from their activity further than in terms of health. This is an excellent way to appeal to a huge number of people to adopt healthier habits and improve their well–being while introducing them to web3 and crypto.
Walken can change the lives of people for the better by providing them with motivation for leading an active lifestyle and spending more time outside. We all know that life cannot be changed immediately and abruptly, but one can start with a small thing, for example, a walk in the park. And we're already seeing Walken changing the lifestyle of our beta testers and the team in terms of daily step count! What's more, we look to create a 'hub' for people who love sports or who are just beginning their healthy journey and look for support and extra motivation, willing to share their impressions and experiences. Join Waken Twitter community and check out Walken.io.