The next generation spot and margin trading platform BTCNEXT is thrilled to announce the second OTC sale of its internal BNX token. The first round was in great demand and over very quickly. To give market participants the second chance to acquire BNX tokens, the exchange team decided to conduct the token sale again.
BNX tokens provide holders with a wide range of benefits and privileges, such as paying trading fees with 50% discount, participation in various competitions and lotteries, access to unique IEO and airdrop campaigns, buying tickets to exclusive conferences and blockchain events, and many others.
The OTC sale starts on October 15th at 4 P.M. (Tokyo time) with an initial price of 1.2 USD. Meanwhile, the market price is about 2.4 USD, so it's a good chance to build-up a bull strategy portfolio. OTC tokens will be frozen and then going to be gradually released within a schedule on the exchange's platform.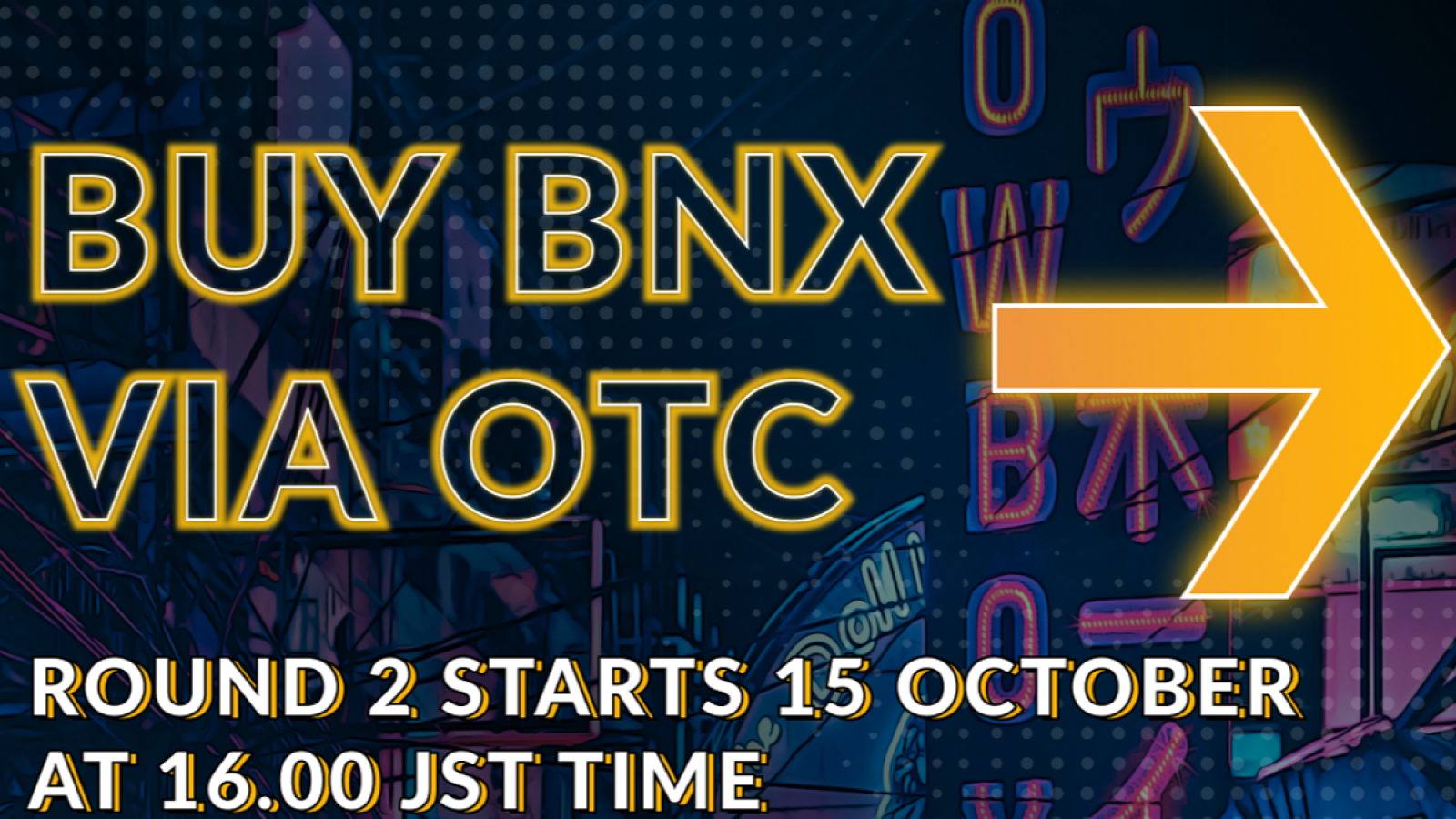 To encourage the most loyal users - BTCNEXT Angel traders, the exchange team will launch the OTC sale earlier for them. The Angel traders will be able to add BNX coins to their wallets on October 14th at 4 P.M. (Tokyo time).
To become the Angel trader, a user should buy the required amount of BNX tokens through OTC and get an appropriate status (DIAMOND, GOLD, SILVER or Mini-Angel trader). In this case, he/she will receive a number of benefits: more BNX tokens, additional discounts on commission fees, high chances to win in competitions and lotteries, and many other things.
Moreover, the BTCNEXT team offers participants a special bonus. They can double their unlocked BNX coins by transferring them to OTC platform.
Holding BNX tokens makes the trading activities on BTCNEXT smoother and gives traders a wide range of advantages. Enjoy them and open yourself for a new experience!
About BTCNEXT
BTCNEXT is a fast-growing cryptocurrency exchange, developed by Q DAO Platinum Engineering, which has also brought USDQ and KRWQ stablecoins to the market, looking to edge together innovative solutions in collateralization. Overall, BTCNEXT offers a big variety of tokens, including many largest cap currencies, the most popular ERC20 tokens, and many stablecoins. It's designed to make the trading experience as easy and effective as possible.
To learn more about BTCNEXT, visit the exchange's official website and follow it on Twitter, Telegram, Facebook, Medium, and LinkedIn.