The NFT market has been going crazy since summer. No surprise that new distinctive projects are released regularly. However, the complete NFT dragon Metaverse with the massive gaining potential will outshine them all. Meet CryptoDragons!
CryptoDragons is an NFT dragon Metaverse where billions of NFT dragons will reside after hatching from 10,000 limited unique Eggs illustrated using AI algorithms. From these Eggs, the whole CryptoDragons Metaverse will start. After minting and hatching their NFT Eggs, the Egg holders will get two NFTs out of one – the eggshell and the dragon. As a result of hatching Common, Epic and the Legendary types will come out, however, the fourth Rare type will appear later through breeding.
On CryptoDragons the concept of the first blockchain DNA is developed, which will classify the hatched firstborn dragons based on their special genome. Overall, the dragons will be created out of 12,000 attributes, 25 genes with 16 variations of each gene. Moreover, each variation of basic genes has 30 color shade combinations and the unique algorithm will select and overlay the colors depending on the gene combinations of a born-to-be dragon. These firstborns will become a cornerstone of the newly born Dragon Metaverse: they will breed, fight and earn for their owners.
Dragon battling Arena is another CryptoDragons' pride - the first blockchain battling section, where all procedures run on the blockchain, thus are completely transparent, traceable, and secure: there is no place for fraud and dishonest practices here.
The results of dragon battling will highly depend on the dragon's "gladiator's" genetic specifications, which the platform's creators call "strength". Based on the battle outcome, the winner can take away a rival's dragon or bet an amount of ETH.
On the CryptoDragons Metaverse, there are a bunch of earning opportunities. However, let's focus on the one-of-a-kind and the first reward distribution feature. That is, all the Legendary dragon owners will constantly receive the 50% of platform breeding earnings, generating an income for their owners. The Legendary dragon owners will simply earn by keeping their NFTs. Moreover, CryptoDragons has its Marketplace where it is possible to buy and sell NFT dragons, rent, hire dragons for breeding and more. In the upcoming Dragon wallet, NFT owners will be able to keep their dragon collections, perform transactions on ETH regarding their NFT dragonlings.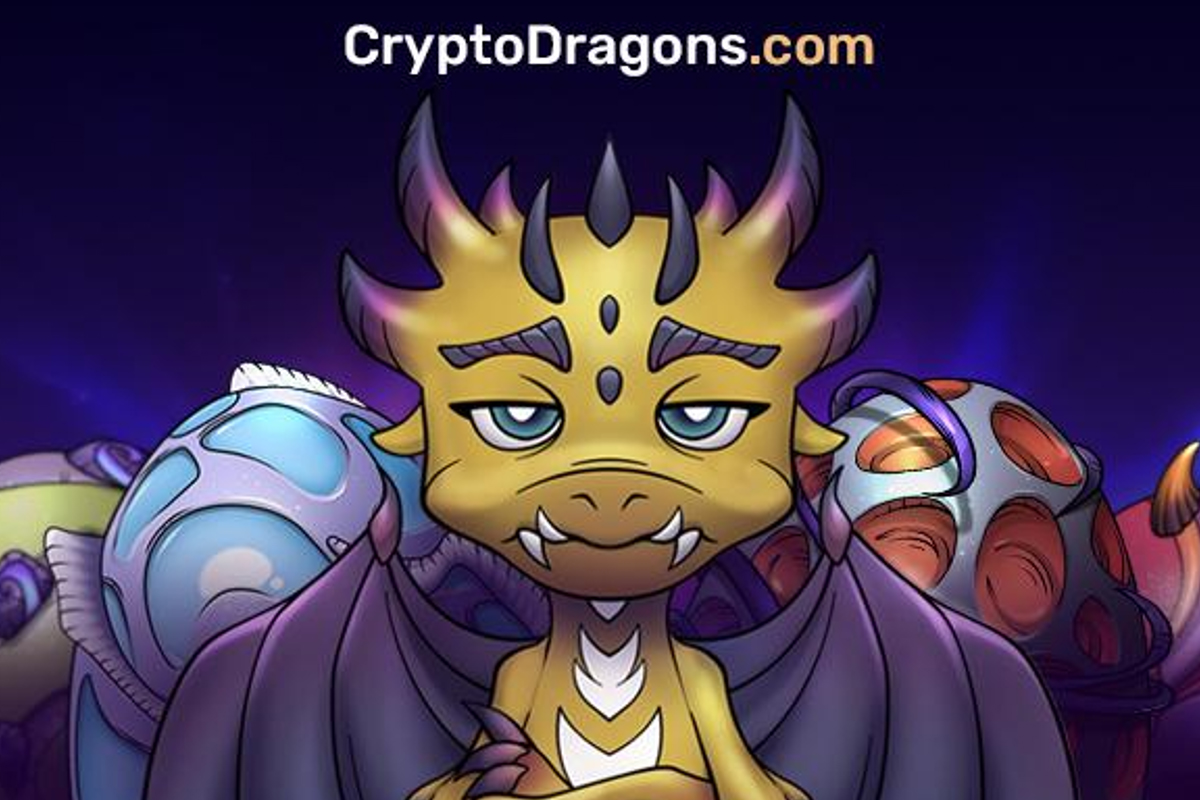 About CryptoDragons
CryptoDragons has the first blockchain DNA. The project is an Ethereum blockchain-based Dragon Metaverse where you breed, battle, buy and sell NFT dragons. It is a high-edge technology that meets the original digital art to make you a profit.
For more information visit:
Website: https://cryptodragons.com/
Twitter: https://twitter.com/CryptoDragons