The price of the PEPE token, which became the sensation of the crypto market in recent months, has already lost 50% of its maximum values. They were reached just three days ago when, on Friday, the largest crypto exchange Binance announced the listing of the meme coin. Since then, the price of PEPE has managed to go from $0.0000044 to $0.0000022 at a fairly brisk pace.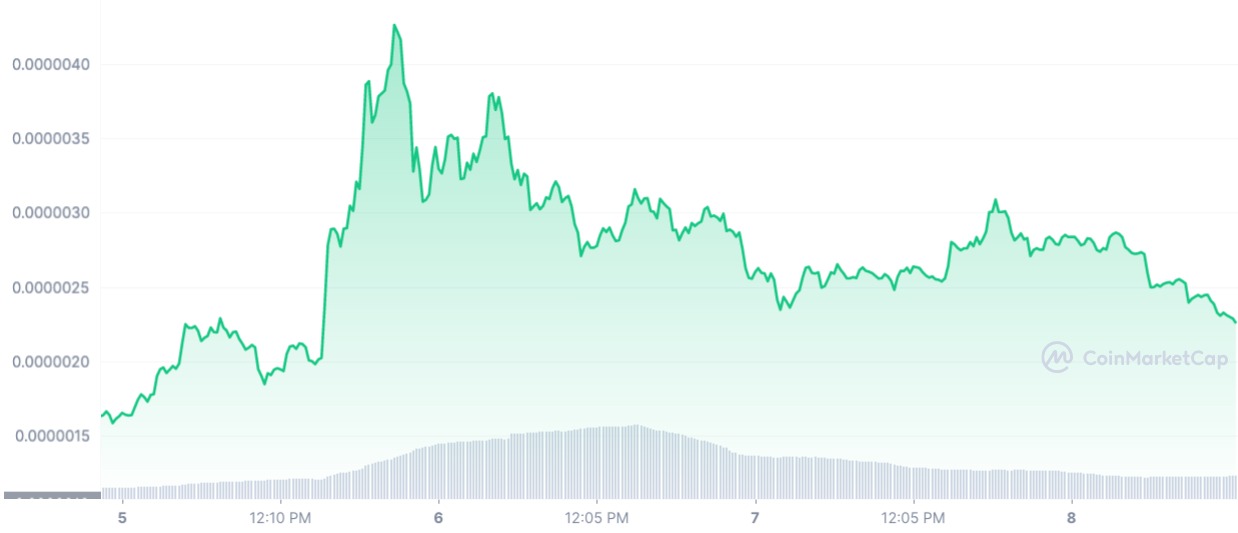 What is more surprising is that there were those who thought that the 140% increase in price on the day of listing was not the limit of PEPE and decided to buy. Particularly surprising is that this action came from what is commonly referred to as "smart money" wallets.
As Lookonchain reports, an unknown large investor bought 962.3 billion PEPE for 70 WBTC and 470 ETH on Friday, with an average purchase price of $0.000003122, which brings the transaction amount to $3 million. At the current price, however, his PEPE portfolio can already be valued at only $2.14 million. Probably the whale's plan was to buy on the dip, but as a result, he himself got dipped.
1/ What are $PEPE SmartMoneys doing?

Do they keep selling $PEPE or buy again?

What other #MEME coins do they buy?
👇https://t.co/vSdsyGP9OU

— Lookonchain (@lookonchain) May 8, 2023
Doubts about the reasonableness of smart money's actions at this stage of the market are caused not only by the behavior of this particular whale. Recent reports from Lookonchain demonstrate that many continue to hold multi-million dollar capital in PEPE, and if someone decides to exit this meme coin, it is only to buy a different one.