On the morning of Tuesday, Jan. 15, the exchange tweeted that someone had broken its security systems, causing extensive losses.
Cryptopia has not provided any details as to how many and what assets exactly have been stolen by the evil-makers or whether it plans on reimbursing the platform's users.
January 15, 2019
Cryptopia goes offline
The website of the exchange, as well as the technical support page and its blog, is not accessible presently. All the website shows is a notice: "Cryptopia is currently in unscheduled maintenance mode. We will be back soon."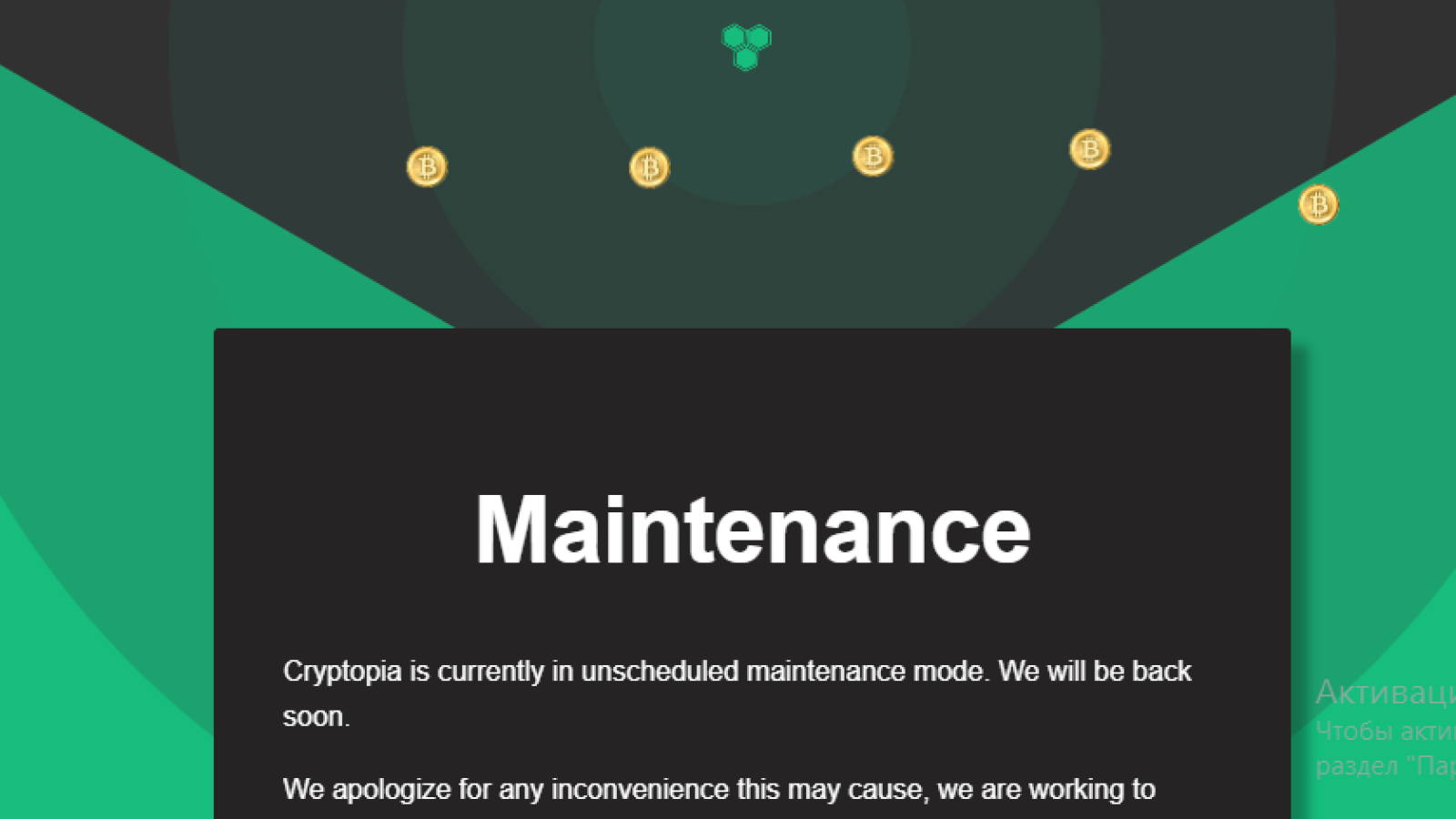 An exit scam?
However, Whale Alert tweets that on Sunday, January 13, Etherscan recorded a transaction from Cryptopia's hot wallets. Nearly 13,400 ETH coins were moved out (around $2.44 mln), as well as around 48 mln CENNZ tokens (around $1.18 mln). The community is pondering whether this was the hacker or the exchange itself, conducting an exit scam.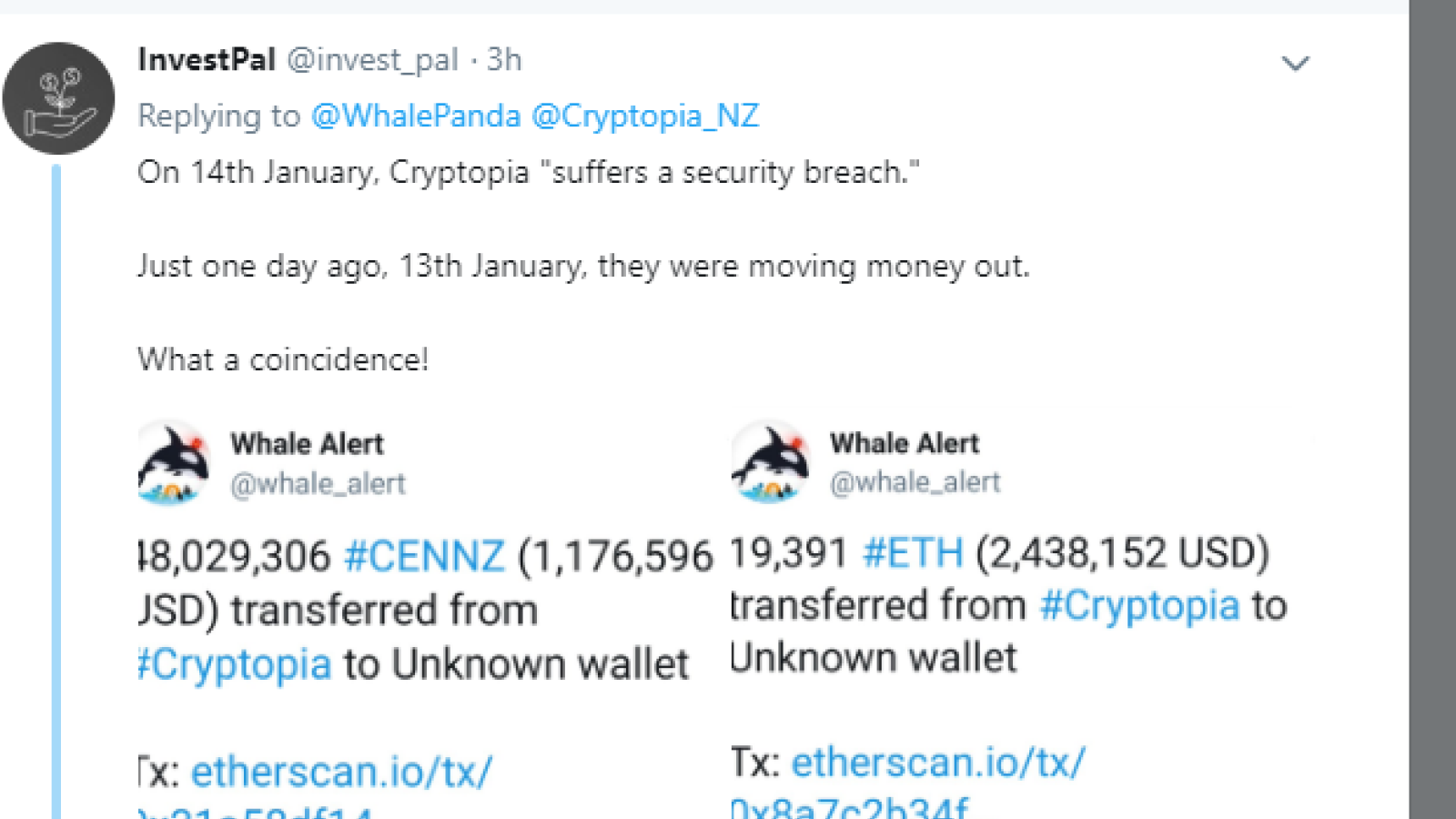 The right people have been notified
The exchange also tweeted that all appropriate authorities have been notified, as well as the police of New Zealand. Apparently, now there is a massive investigation underway where the local police and the High-Tech Crimes Unit are collaborating.
Cryptopia encourages its customers to stay positive regarding the event by posting the following announcement:
"Until this has been carried out, The Cryptopia Exchange will remain in maintenance mode, with trading suspended. We are committed to getting this resolved as quickly as possible and will keep you all updated every step of the way."
Ethereum's Constantinople
Less than a week ago, Cryptopia got in the line of the exchanges that support the upcoming Constantinople hard fork of Ethereum — the line includes HitBTC and nearly 20 other exchanges, as U.Today reported earlier.
Cryptopia is pleased to announce support for the upcoming Ethereum (ETH) Constantinople Hard Fork.
Find out what you need to know here: https://t.co/2ghPkdkAmc pic.twitter.com/RUqYwzqhxe

— Cryptopia Exchange (@Cryptopia_NZ) January 10, 2019