$989,999,892 worth of XRP was transferred within a four-hour span, and the amount was split into 5 transactions, with the top three largest going to the same address, which now holds 2.6 billion XRP.
It looks like Ripple, who owns 60% of the entire XRP supply, is moving some of their holdings for unknown reasons. Looking at the bright side, the transaction cost for the largest transaction (999,999,959 XRP) was just 0.000012 XRP, so at least we get another confirmation that XRP can be moved with measly fees.
Chart Analysis – XRP/USD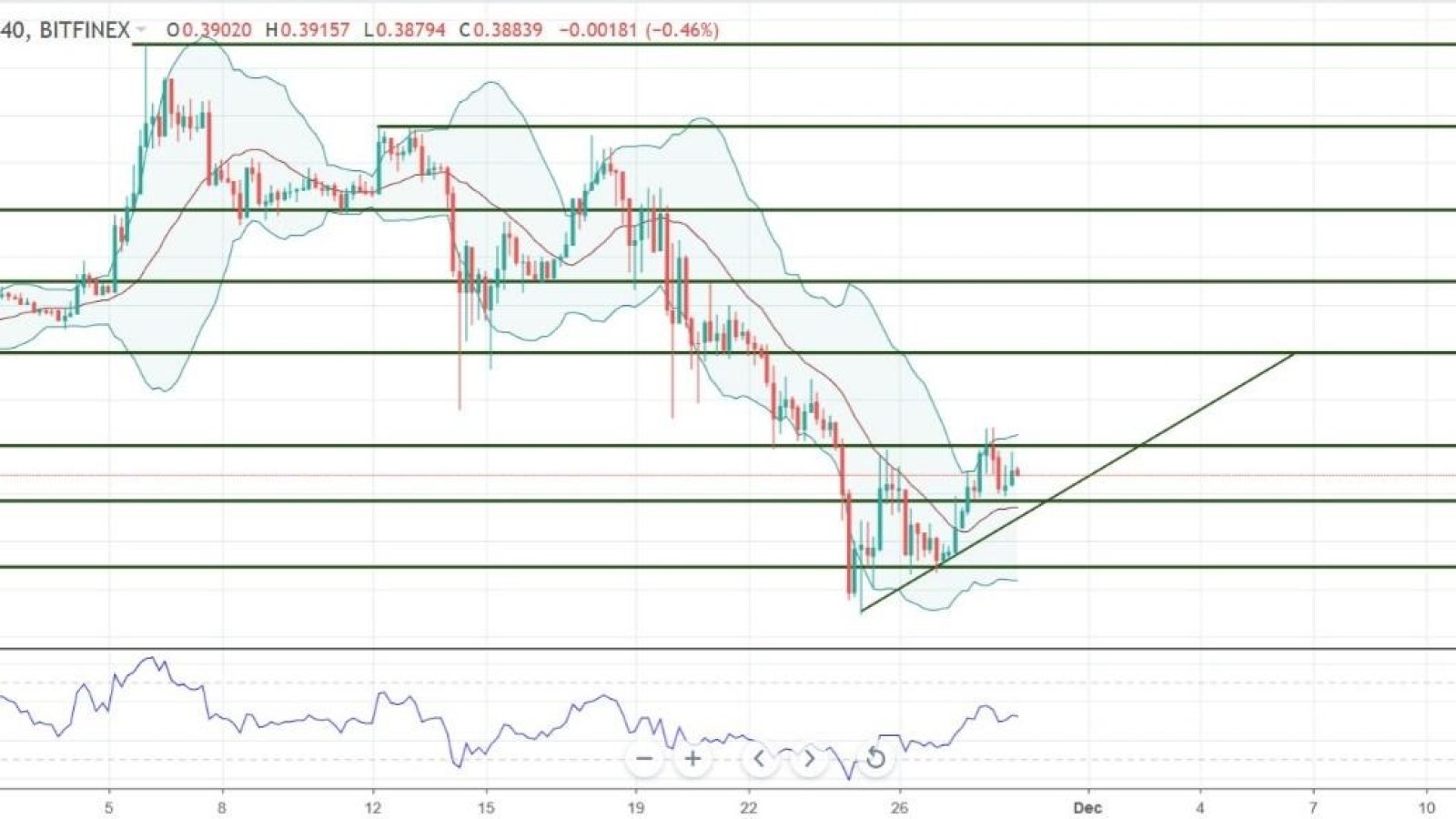 XRP/USD is up almost 3% during the last 24 hours, but down more than 11% for the last 7 days. This compared to Bitcoin's -3.50% and Ethereum's -8% for the same period makes XRP the worst performer in the top 3, while just a few days ago it was considered to be the most resilient.
Strictly from a technical point of view, we can see that 0.40 resistance is still holding and has rejected price lower, into 0.37 area but the Bollinger Bands are moving upwards, and the pair is supported by a bullish trend line, albeit not a very strong one. These are mixed signals, so the overall bias is neutral. A break of either support or resistance could decide the next medium-term direction.
Support zone: 0.3770 and the bullish trend line
Resistance zone: 0.40
Most likely scenario: another failed break of 0.40 would generate a drop through the trend line
Alternate scenario: bullish break of 0.40 and extended move towards 0.44 – 0.45