According to Mikołaj Zakrzowski, a leading Web3 analyst at cryptocurrency analytics firm Cryptoquant, the current market conditions are leaning in favor of the bears.
The analyst pointed to the fact that the sell volume from Bitcoin takers substantially overshadows the buy volume. This sort of market setup has previously proven unfavorable for the flagship digital currency.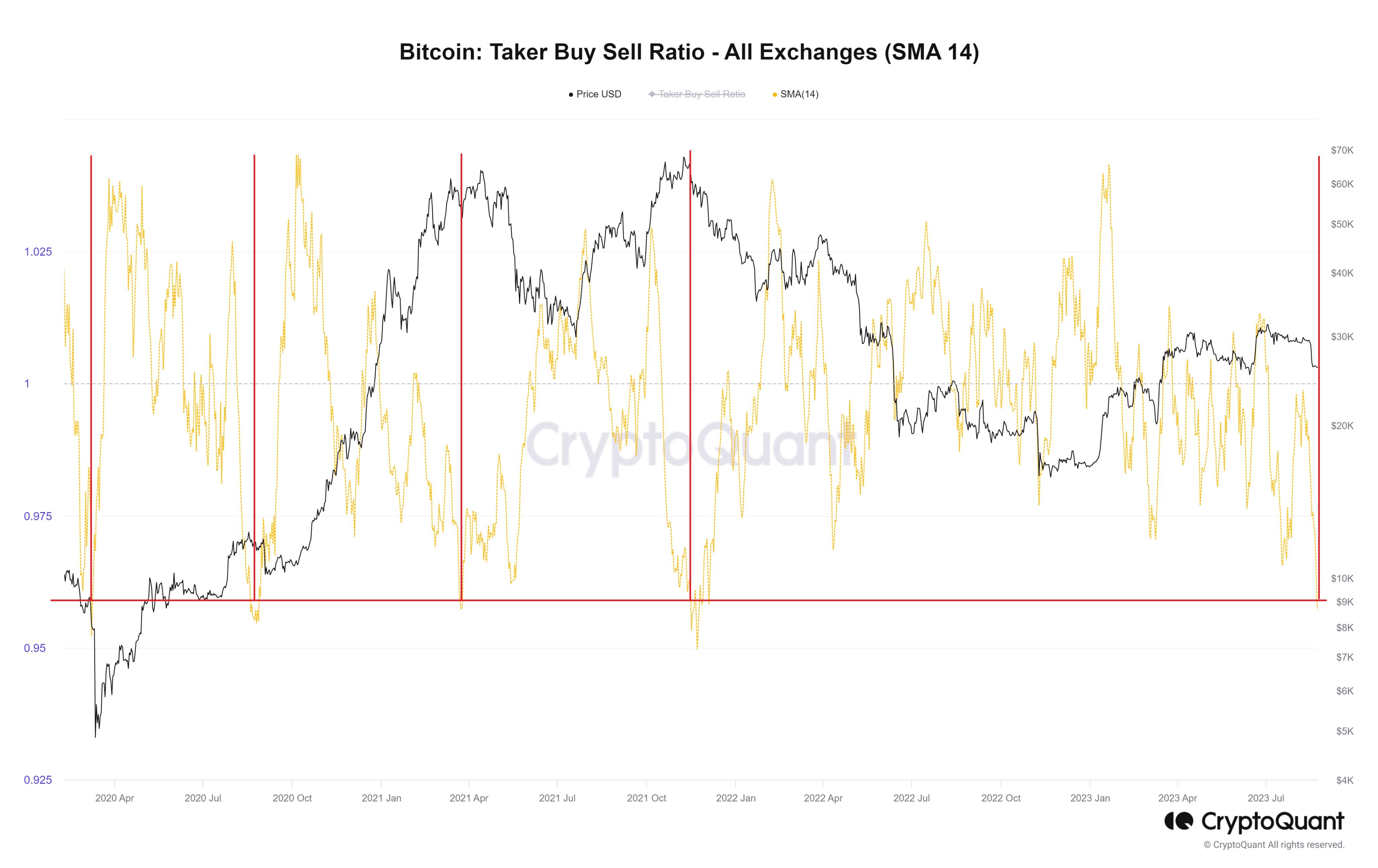 As of now, more market participants are looking to sell Bitcoin than buy it, creating a supply and demand imbalance. When there is more supply than demand, prices tend to drop.
At the same time, Evai CEO Matthew Dixon emphasized concerns regarding the U.S. Dollar Index (DXY) breaking its resistance level.
This breach suggests a stronger dollar outlook, which could potentially spell trouble for risk assets like Bitcoin and its altcoin peers.
At press time, the world's largest cryptocurrency is priced at $26,000.22, with a 24-hour trading range between $25,574.72 and $26,183.10. Its market capitalization stands at over $506 billion.
Despite the grim technical picture, there are still some signs of hope. Notably, the cryptocurrency's value remains above a crucial support benchmark of $25,157, which is the November 2022 volume weighted average price (VWAP).
Some analysts have also pointed out bullish divergences that have formed on various Bitcoin charts, suggesting a potential upward price trajectory.
Thus, while there are indications of possible headwinds for Bitcoin and other cryptocurrencies, some experts believe there is room for a bullish turnaround.