Everlodge (ELDG) is currently causing waves within the cryptocurrency community. This buzz is largely due to its presale boom, which is providing a unique opportunity for early adopters.
Supporters of Everlodge (ELDG) can take part in pre-sale and buy tokens here.
Everlodge (ELDG): Breathing Fresh Air into Crypto-Real Estate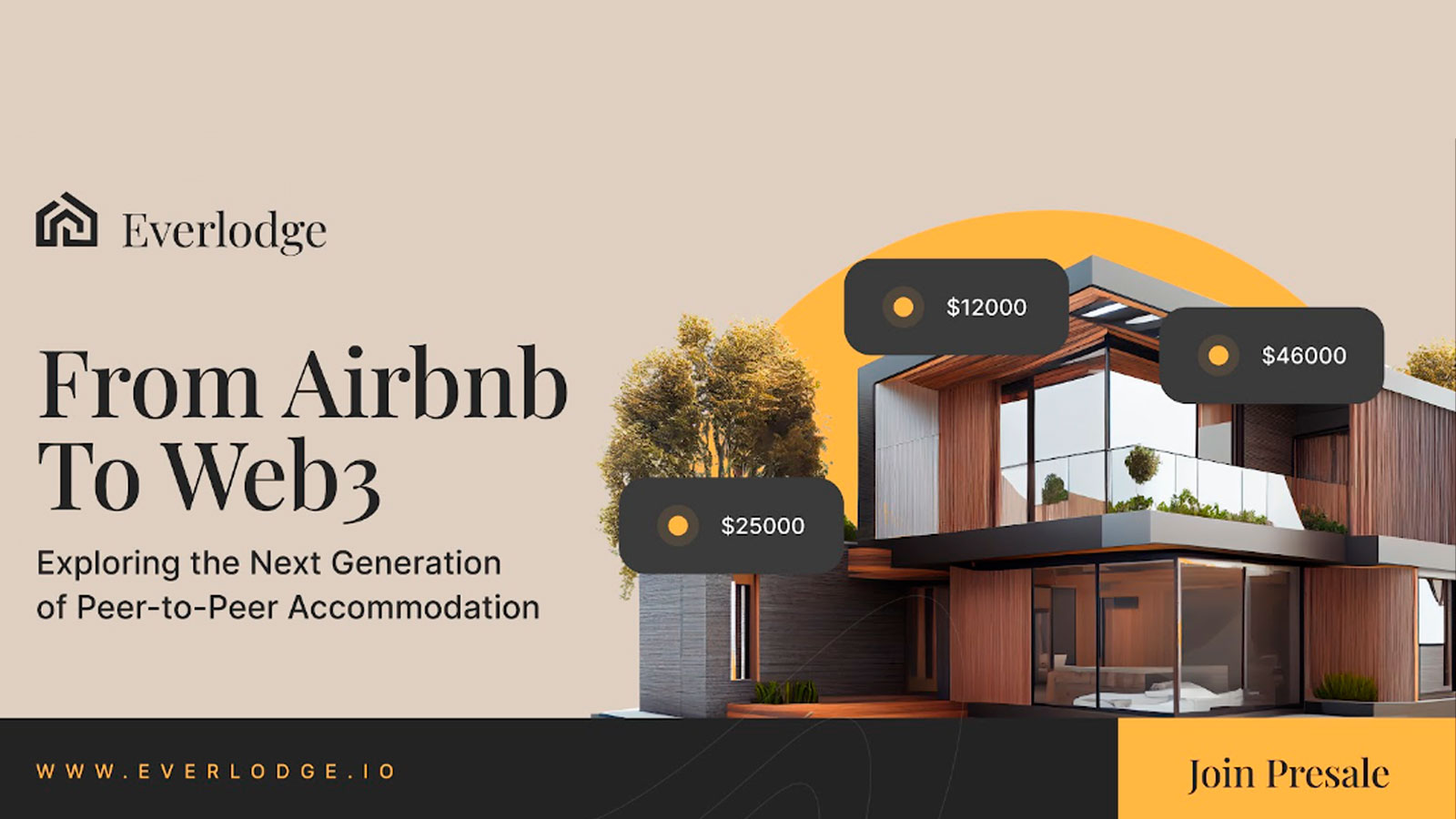 Investing in vacation properties has never been easier, thanks to Everlodge. The company has introduced a new co-ownership model that uses blockchain technology to simplify the process of investing in vacation homes. Here, properties are tokenized to enable fractional ownership and facilitate easy trading of the tokens between investors.
Get started in just a few taps: create your account, link your DeFi wallet with Everlodge, and immerse yourself in a kaleidoscope of listings spanning upscale villas, boutique hotels, and serene vacation spots across the globe. With an enticing entry threshold of just $100, you can stake your claim on a slice of paradise and watch your returns flourish.
Beyond mere ownership, the act of staking ELDG tokens unfurls a medley of rewards. Token bearers not only stand to reap a consistent passive revenue but are also privy to a slew of perks, including transactional discounts and exclusive in-network deals.
The current presale rate of $0.012 for the ELDG token has set the crypto community abuzz with excitement. With a tiered pricing approach, each presale stage is poised to elevate the token's market value as demand increases.
Ethereum (ETH) reaches crucial price level
The evolution of Ethereum has been nothing short of fascinating. As the pioneering force behind smart contracts, Ethereum has firmly established its reign since its inception in 2014. Some even believe that Ethereum might touch the lofty $10,000 mark by 2025.
However, the journey to such heights isn't devoid of challenges. Ethereum's scalability issues, long a thorn in its side, threaten to bottleneck its growth. The 50% drop in TVL since April shows that the lingering issue is starting to take its toll.
Technically speaking, the $2,000 resistance looms large for the Ethereum price. Should it manage to pierce this resistance, Ethereum could quickly ascend toward $2,500, before a larger move to $10,000.
Litecoin (LTC) Completes Halving Event
Similar to Ethereum, Litecoin has managed to remain a top-tier asset to date. The world's first 'silver' cryptocurrency has held its own against the likes of Bitcoin Cash and Ripple over the years.
However, interest in Litecoin is dropping to record-low levels in 2023. This was showcased during the most recent Litecoin halving event, which saw the Litecoin price pump from $65 to $114 in months, only for it to crash just as quickly. Litecoin now trades at $62.91.
Find out more about the Everlodge (ELDG) Presale
Website: https://www.everlodge.io/
Telegram: https://t.me/everlodge