LTC has almost made it to the $100 level, but stumbled and got back to the $50-60 region. It was a dramatic event for traders, but, as usual, it's not all lost. What to expect from Litecoin in the following days? Will it recover to the $100 region, and how soon? Read a LTC price prediction from one TradingView user.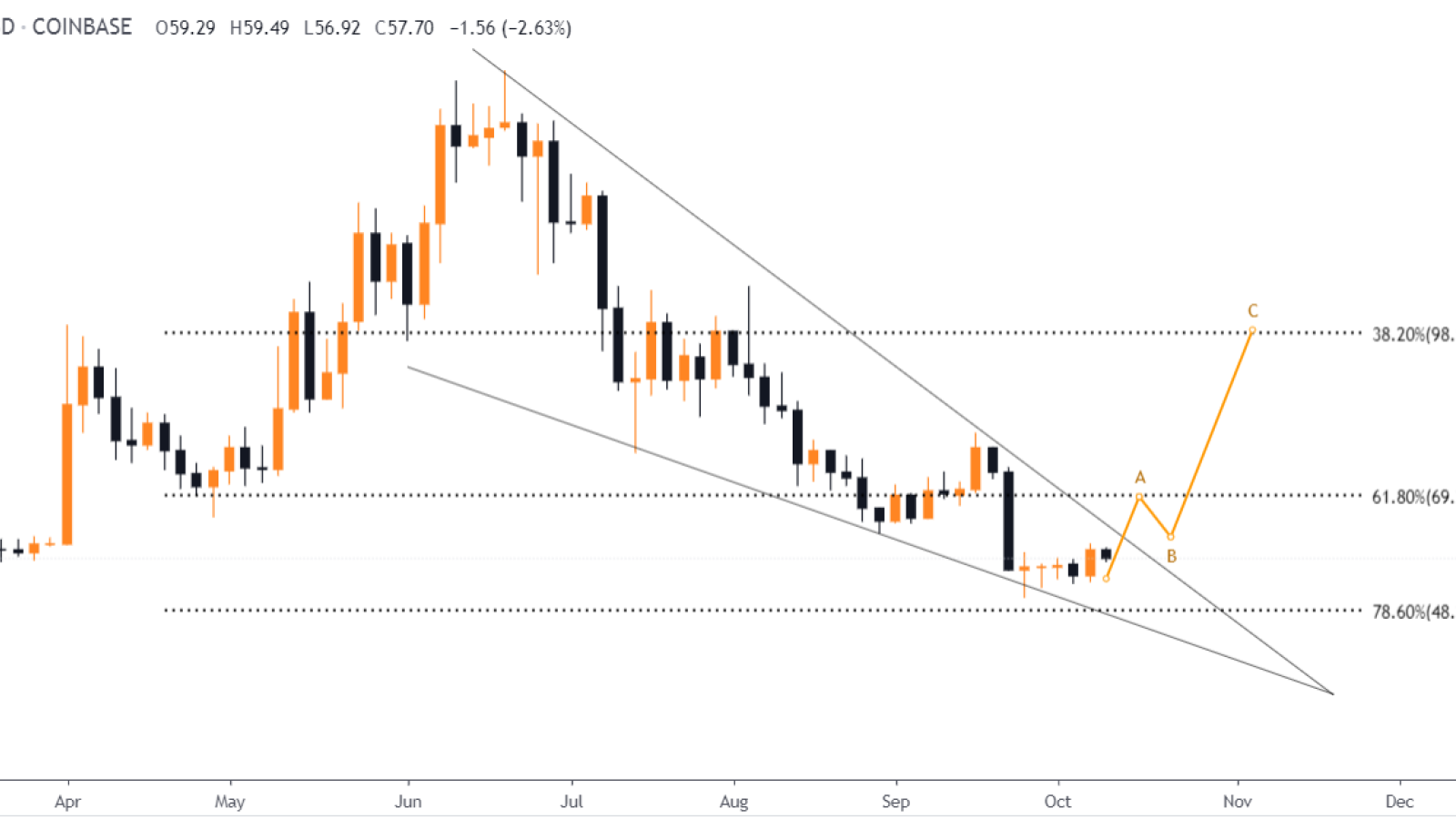 Look at the LTC chart from Faibik. We can see that:
LTC/USD is forming a Falling Wedge Patten,

Indicators are turning bullish but need some volume to break out of the wedge.

All that means that we can get some LTC for midterm and hold it with pretty low risk.
When to add up to your LTC reserves? Buy Between $48-54 (wait for entry or set buy orders). The stop loss is below $44. Our sell Targets are 70 - 98 – 120.
Alternatively, you can buy LTC now spending some ten percent of your portfolio & hold it for about 3 months.
Warning: before breakout, Litecoin can make it to the lower bottom. Litecoin's (LTC) price tested the 21 Candle - Moving Average (MA). The levels around $63 and $66 are playing the role of a strong resistance level that will stop the price growth if it reaches them. Colored Zone close to $40 is a strong support level where the price can consolidate.