Litecoin has recently managed to overcome the $57 resistance, which is a very good sign! Traders believe it means LTC is set up for skyrocketing, but how high is its potency? Let's read LTC price prediction from TradingView that explains the Litecoin's possibilities.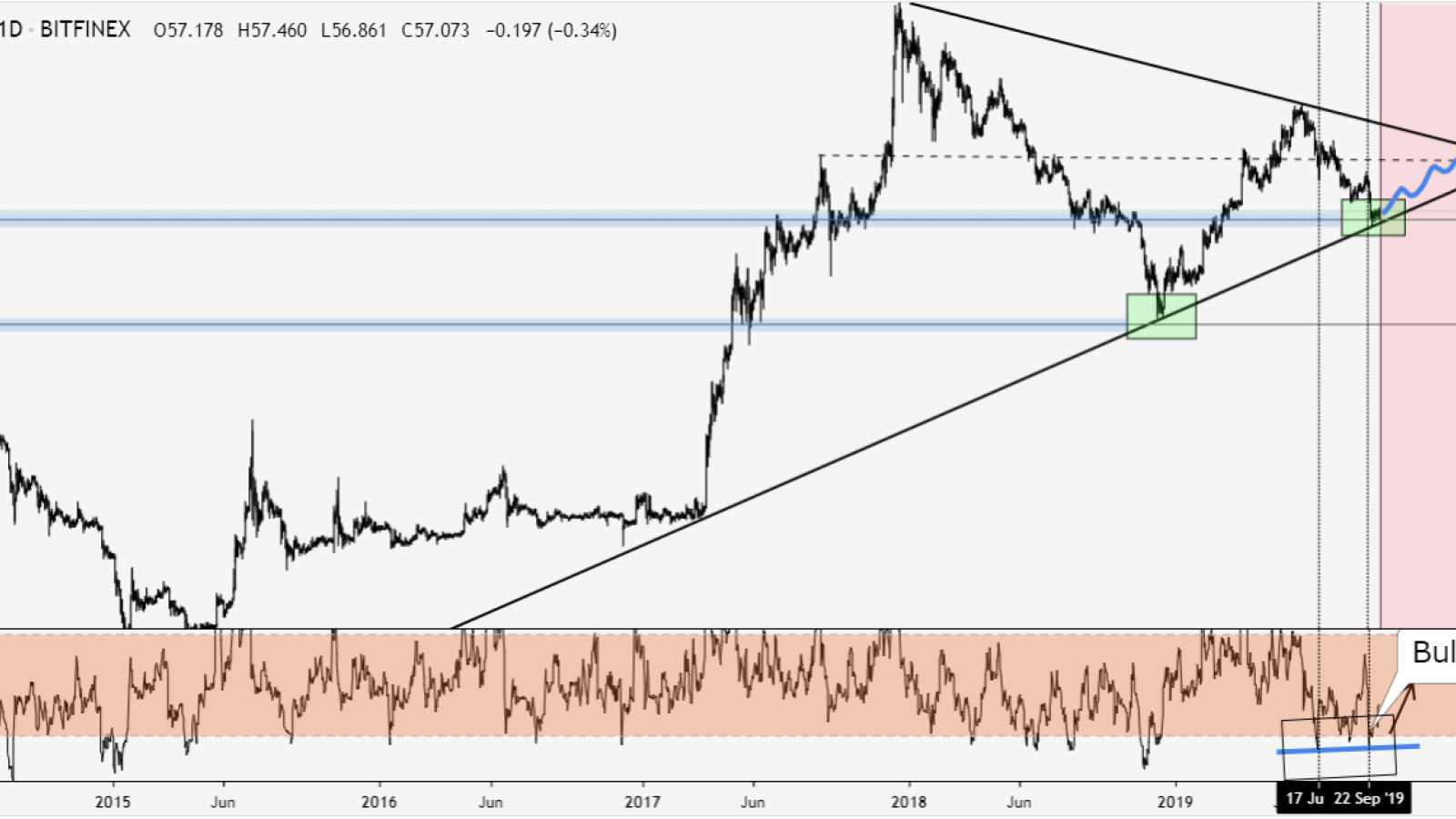 Earlier this year, Litecoin (LTC) was by far, one of the best performers in the crypto space. It yielded +400% returns in the first half of 2019, outperforming BTC and the market as a whole. Starting in early July, things took a turn for the worse and LTC lost over half its value settling in the $58 range.
Looking at the long term trend of LTC, we can see that volatility is a normal thing. This is mostly due to the highly speculative price of this digital asset. After looking at the long term pattern LTC is forming, it's starting to take the shape of a bullish flag, although it's still too early to know for sure. LTC is sitting on some solid support with the RSI showing bullish divergence, so keep an eye out for a reversal.
If Litecoin continues going in the ascending line, it might easily overcome the $60-70 resistance during October and continue reaching new heights. In November-December, LTC could even reach $100 threshold, if the bullish market will be thriving.