Data shared by Santiment on-chain analytics aggregator shows that crypto "shark" wallets (a small-sized "whale") of a key tier have been accumulating LINK coins en masse this week. Within just a few days, they have managed to grab millions of U.S. dollars in Chainlink.
As this accumulation happened, the Chainlink price has been rising since Tuesday, showing a nearly 7% increase now.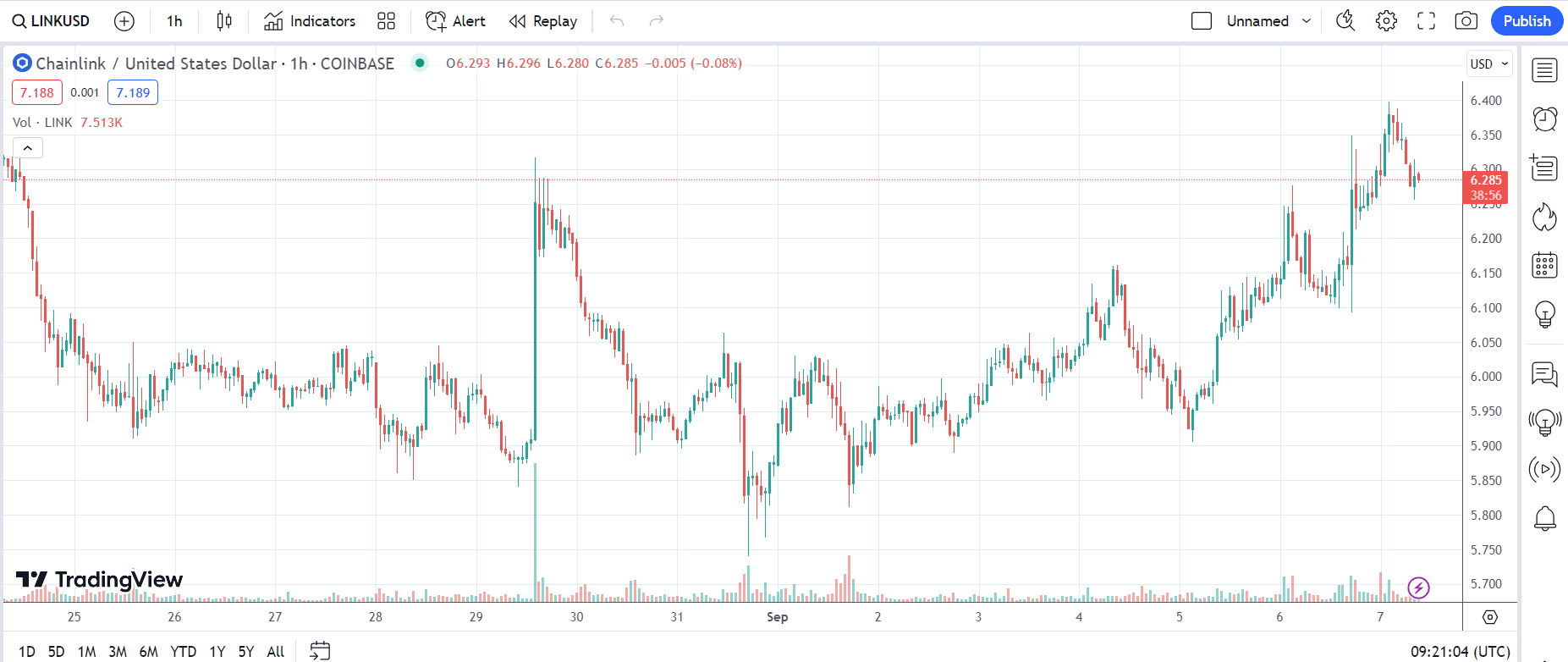 LINK sharks on accumulation spree
Per Santiment's X post, major shark wallets that contain between 10,000 LINK and 100,000 LINK (3,127 wallets in all) have bought almost $10 million in Chainlink since Sunday of this week. The number of these wallets has surged to the highest level since the start of September 2022.
There are now almost 100 new wallets that hold 90,000-100,000 LINK since Sept. 3, which constitutes a rise of 3.2%. These total wallets (both old and ones opened since September) now contain 0.154% of the entire LINK supply bought over the past year.
Balancer integrates Chainlink price feeds
Chainlink has spread the word about a major decentralized exchange (which is also a major DeFi protocol), Balancer, integrating Chainlink Price Feeds on Arbitrum mainnet. These will help Balancer to ensure secured pricing for the large amount of ETH staked on it.
Chainlink Feeds can provide price data for various tokens that represent staked Ethereum: wstETH, rETH and cbETH (liquid staking tokens). Without these feeds, building a composable stable pool for trades of large volumes of staked Ethereum becomes a hard job.
Over the past few years, Chainlink has already been involved in providing security to various major DeFi protocols, which work with billions of USD in smart contract value, protecting them from exchange downtime, flash crash data, manipulation attacks, etc.
As staking has become more popular recently, Balancer decided to provide extra security to its DeFi protocols.