Glassnode's expert team has shared that last week the largest in history Bitcoin capitulation (valued in the USD) took place from short-term holders.
The net losses realized on-chain totaled a staggering $3,45 billion. Glassnode team points out that this Bitcoin was acquired at a higher price level than the one it was sold at.
As for long-term holders, Glassnode shows that they are in profit and have seen only approximately $383 million in net losses.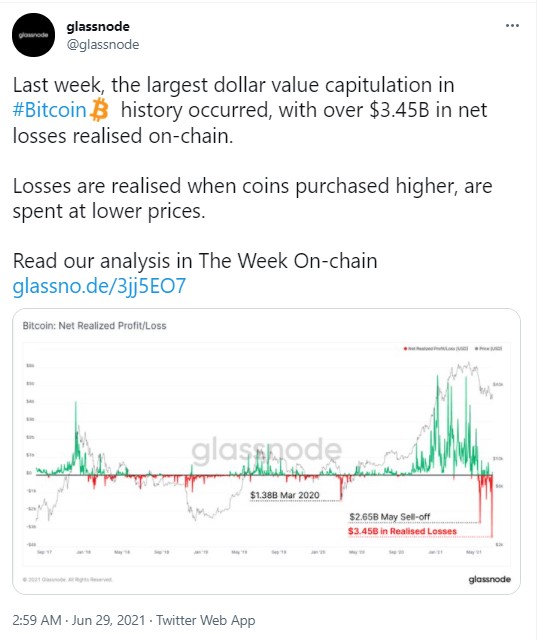 Right now, 2.44 percent of the circulating Bitcoin supply is stored in the wallets of long-term holders at an unrealized loss, data shared by the Glassnode analytics platform says.
The panic-sell was caused by the plunge of the Bitcoin price below the $30,000 level last week. However, Bitcoin quickly recaptured the $34,000 price line.