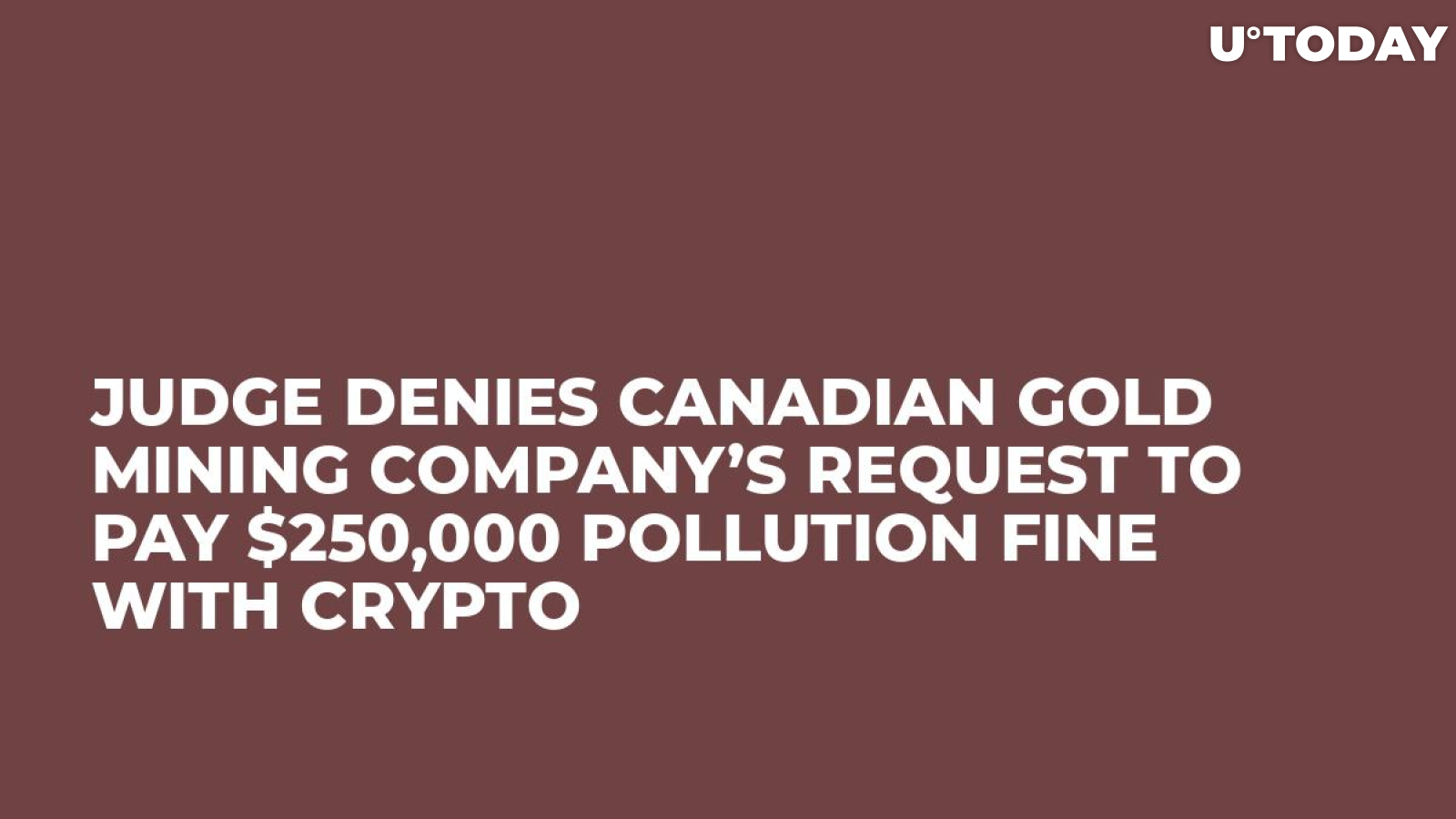 Cover image via U.Today
Atlanta Gold Inc., a Toronto-headquartered gold mining company, was planning to raise $250,000 with a token sale in order to pay for their pollution fine, Idaho Statesman reports. However, an Idaho federal judge denied their request.

The company was supposed to launch a sale for a brand-new cryptocurrency dubbed Four Nine Gold. Atlanta Gold provided the judge with a whitepaper that outlines the peculiarities of a new token, stating that residents of China, US and a slew of other countries would not be eligible to buy it. However, the judge dismissed this information as not reliable.

Atlanta Gold is obliged to pay its fine by Sept. 14.