The explosive rally that originated at the beginning of the month is close to its logical conclusion as the majority of digital assets have reversed from their local highs. However, there are some exceptions like XRP that remain in the uptrend.
What's coming for market next week?
With the bullishness of the market cooling down, we might become witnesses of a much stronger and deeper correction on popular assets like Ethereum, BNB or even Bitcoin. While sentiment-based indicators show that investors are no longer in panic, no fundamental factors that would push the cryptocurrency market have appeared recently.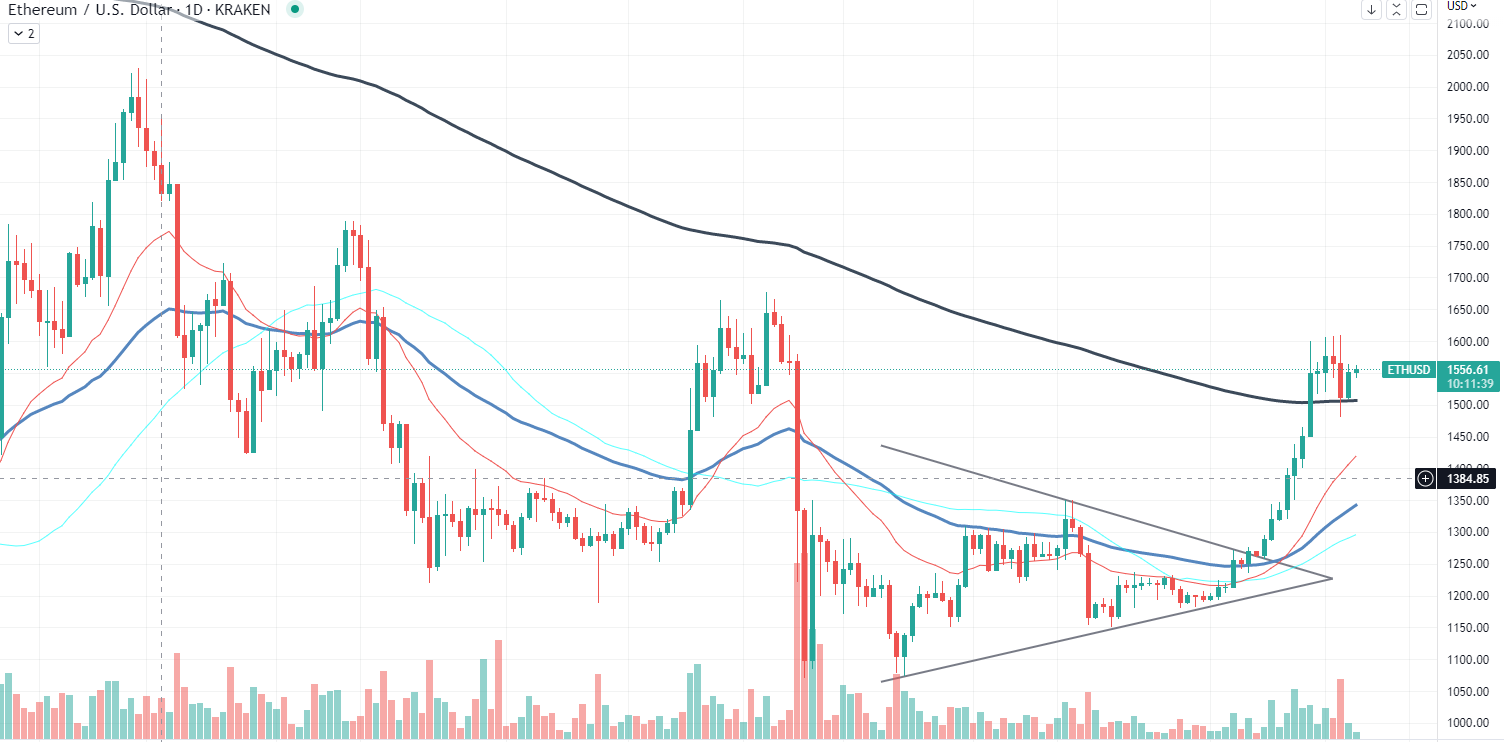 Open interest in most cryptocurrency derivatives trading platforms has been on a rise, which can be considered as an indication of recovering liquidity and depth. Unfortunately, most of the volume reoccurring on the market could be tied to bears who are trying to get the advantage over bullish retail investors.
The majority of cryptocurrencies, including Bitcoin, are still trading in the uptrend and have not yet lost the foothold on the market completely. However, most of those assets have entered local consolidation channels, which may become a foundation of a downward reversal that will only aggravate the long-term state of the market.
Shiba Inu's swift reversal
The celebration for Shiba Inu's unexpected reversal rally and breakout did not last for long. On Wednesday the 18th, SHIB broke through the 200-day moving average in an explosive manner, leaving most of the bears who accumulated short positions at the aforementioned level behind.
However, the breakout that put SHIB at its 75-day high quickly faded after whales provided noteworthy selling pressure, crashing down the premature ladder of support levels that was not ready for an influx of sales.
Unfortunately, Shiba Inu has not yet found any power to bounce back strongly and has been sitting at the same price level as three days ago. After whales unload an enormous amount of accumulated SHIB tokens, bulls are no longer enthusiastic about supporting the meme token on its way up, which is why they are unlikely to see any volatile upward moves in the foreseeable future.
XRP remains unshaken
Despite Genesis' announcement of bankruptcy and the reversal of the market, XRP does not seem to lose the momentum it gained previously, as it has been in the local uptrend since the beginning of January.
At press time, XRP is trading above the 50-day moving average, which can be considered a reversal zone for the asset. The Relative Strength Index is also too far from the "overbought" zone for XRP, which most likely means that the asset has enough room to grow in the next few weeks or even months.
Unfortunately, not much has been happening around XRP's ecosystem despite numerous statements about the network's fundamental importance.