Shortly after the introduction of the Mana system, IOTA Foundation brings crucial updates to Pollen testnet with two Coordicide modules.
What's new in Pollen Testnet v0.5.5
According to the recent announcement by IOTA Foundation, on April 1, 2021, its engineers update the parameters of the Pollen testnet software.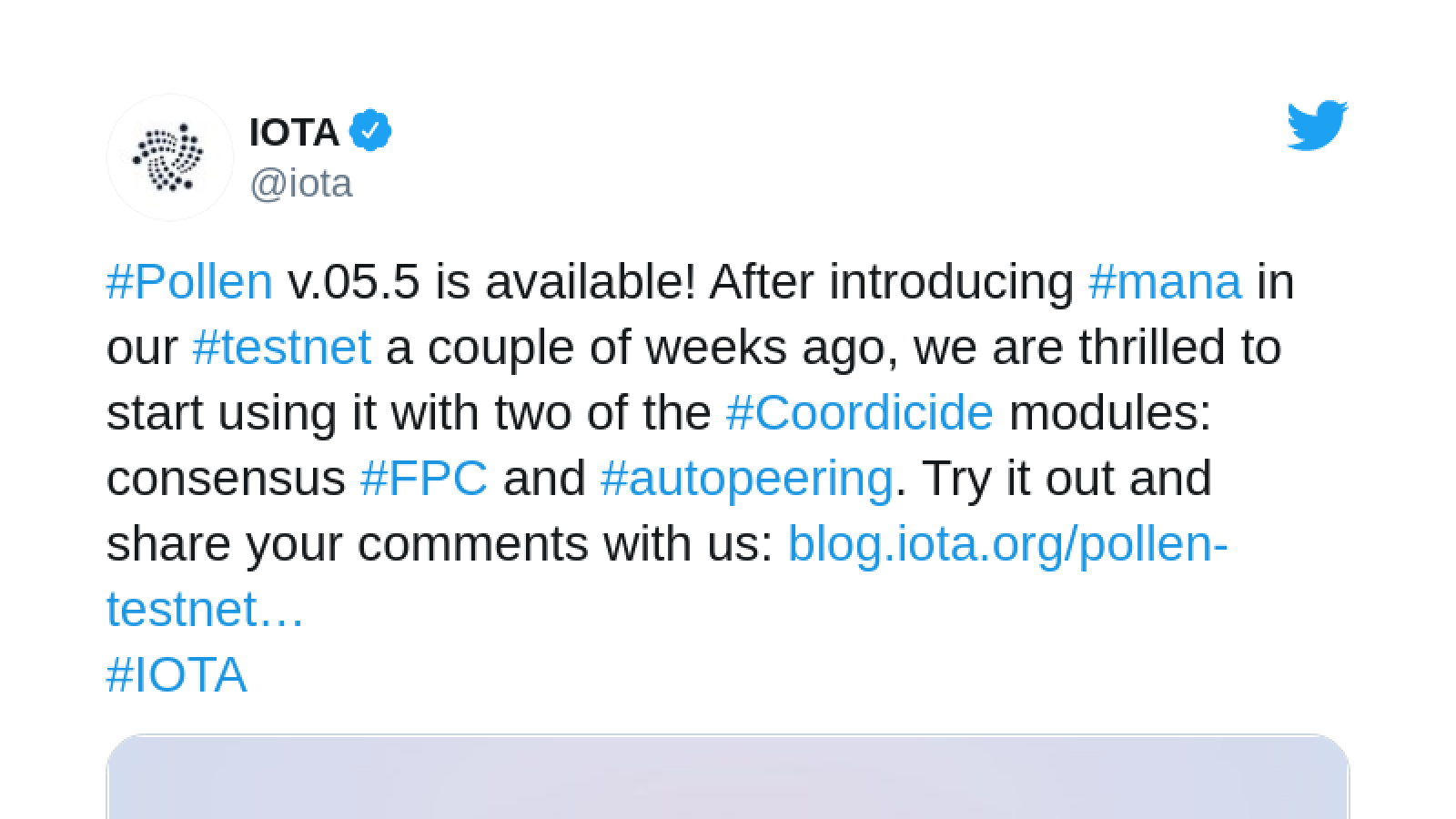 Starting from release v0.5.5., it integrates Mana concept into the Fast Probabilistic Consensus (FPC) protocol and autopeering mechanisms. Both systems should be referred to as elements of the Coordicide transition.
Thus, Pollen testnet now operates two instruments of Coordicide, the crucial shift of IOTA consensus toward the ultimate level of decentralization.
FPC Protocol is designed to allow IOTA's DLT to "treat the opinions" of all synchronized nodes equally. With Mana, it will also serve as a Sybil attack resistance mechanism.
Next releases in sight
Implementation of Mana into auto-peering also reduces the possibility of malicious interference including dust attacks: nodes with zero mana will not be synchronized.
IOTA engineers shared their plans for the futher addition of Mana mechanisms to Coordicide elements. Namely, integrations with Congestion control, Finality (approval weight), Reorg and dRNG modules are in the cards.
In a nutshell, Mana refers to a unique reputation scoring instrument specific for IOTA decentralized network. It will be used in multiple network elements once IOTA removes Coordinator in mainnet.
Mana will protect IOTA nodes from Sybil attacks ensuring the integrity of blockchain and the finality of its transactions as well as the high speed of block confirmation.