International Business Magazine Awards 2023 | Dubai, November 4, 2023
Event details
Location:

Event place

Atlantis, The Palm, Dubai

Dates:

Sat, 11/04/2023 -

Website

https://www.intlbm.com/events/dubai/

Price: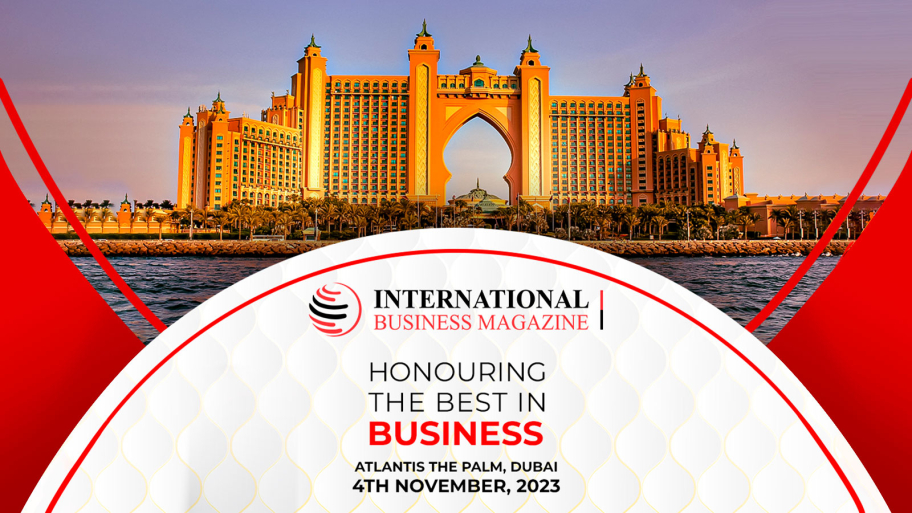 Cover image via U.Today
International Business Magazine, a Dubai-based online business news portal and one of the top awards recognition brands across the GCC region has revealed the dates for its next edition of Annual Awards. The 6th Edition, International Business Magazine Awards 2023, will be held at Atlantis, The Palm in Dubai on November 4.
This year's edition is going to be even grander with the onboarding of Labaid Cancer Hospital and Super specialty center as the Gold Sponsors and Warba Bank as the Silver Sponsors for the event. Randella Wines joins this edition as the Table Cloth Sponsor. A broad portfolio of media partners equally supports us from across the globe. This includes MediaXpose, Security Middle East, Smart Money Match, Mid East Info, U Today, GCC Business News, and more.
The event will be attended by top entrepreneurs, some of the biggest investment firms, and influential CXOs from some of the biggest corporate houses. It will also be attended by some of the most powerful bureaucrats in the GCC regions.
This event will be the perfect opportunity to expand your network and spread your market reach. This is a once-in-a-year opportunity to interact with successful personalities from across the sector. Stay tuned to International Business Magazine to know about all the 200+ participants for the 2023 edition.
International Business Magazine Awards 2023 delivers maximum benefits and top-of-the-line luxurious experiences to its Sponsors.
The benefits include:
Video Interviews and Photoshoots
Running Title on the screen
Corporate Ad videos at the venue
Online articles and banners
Print articles and banners
Premium Luxurious Accommodations in Dubai
Press Releases
Priority Sittings
Personal Butler Services
Keynote Speech
Travel Arrangements to the Venue
Grand Performance by International Artists
Exquisite Food and Beverages by top chefs
And more...
Nominations for the Awards ceremony are now open. You can file in your nominations here - https://intlbm.com/Nomination/
The nomination process is completely free. Once the details are filled in, it will be sent out to a few of our expert jury members. Our jury members are distinguished personalities from the global business community who are well-versed with various sectors and the latest developments in the industry.
Check out the award winners of the 2022 edition here - https://intlbm.com/Awardlist-2022/
For more enquiries regarding the best possible experience at our awards ceremony, kindly drop a mail to info@intlbm.com or call us at +971547128355.
About International Business Magazine
International Business Magazine is a UAE-based online publishing company with a subscriber base of more than 50,000 that Includes investors, C-suite employees, key stakeholders, policymakers and government bureaucrats. We deliver the latest news from the financial world and keenly promote innovative solutions in the industry.
https://intlbm.com/
International Business Magazine
International Business Magazine LLC
+971 55 683 6713
info@intlbm.com
Visit us on social media:
Facebook | Twitter | LinkedIn | Instagram | YouTube
Are you Nominated for International Business Magazine Awards 2023?
Advertisement
Top
Crypto
News
in
Your
Mailbox
Top
Crypto
News
in
Your
Mailbox