Internet Computer (ICP) has taken center stage in the crypto space as it has experienced a massive surge in price. Since Friday, it has risen by 23%. Over the weekend alone, the asset grew by a further 8%, outperforming most other cryptocurrencies which have remained relatively flat. The current price of the token is $6.50, marking a strong run over the last couple of days.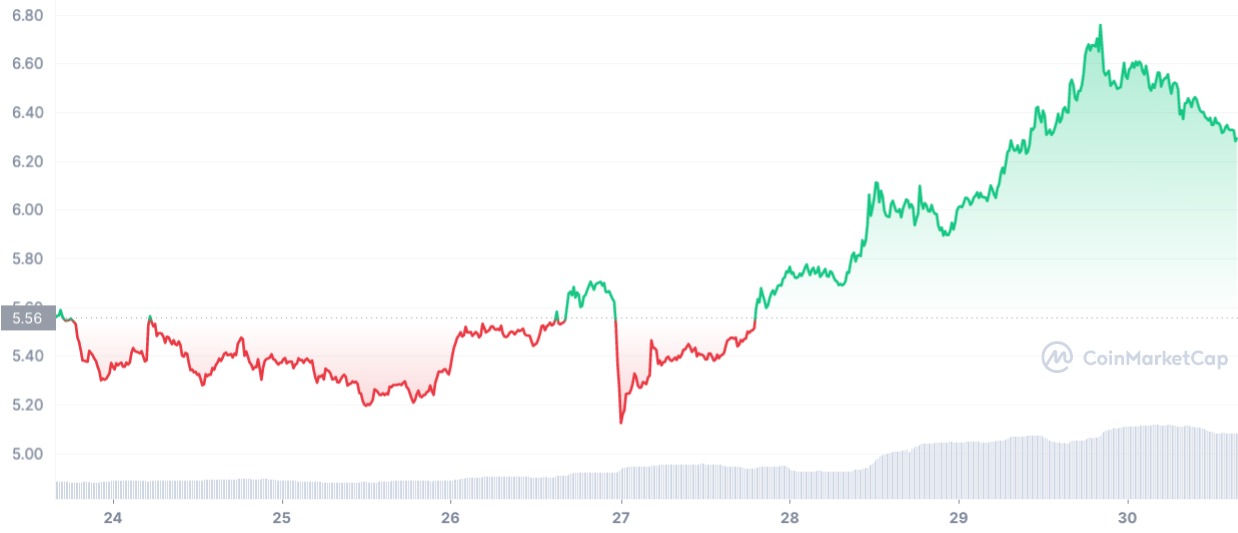 What is even more significant, however, is the social dominance ICP is demonstrating. According to reports from Santiment, a prominent crypto intelligence portal, discussions about Internet Computer have hit a milestone level, reaching the highest point since its second public month. For the first time since June 2021, discussions about ICP have accounted for more than 0.5% of all top 100 asset chats.
What's on table for Internet Computer (ICP)?
It is difficult to name obvious reasons for the growth of attention around ICP. The Internet Computer project, with all its hypothetical technological pros, has enough negative background after the story with its launch. Recall that when the token appeared on crypto platforms its price reached nearly $3,000 per ICP, but after two months it was $27. Perhaps the number of dissatisfied holders can explain the quantitative increase of ICP's social dominance.
If we consider less sophisticated fundamental reasons for such a change of sentiment around Internet Computer, we can look at the enterprise's Asian plans. A few weeks earlier, Difinity founder Dominic Williams announced that the ICP Asia Alliance had been created. In particular, plans were announced to create an Internet Computer center in Hong Kong.