Bitcoin's younger brother Litecoin is always a tasty piece of the crypto pie for traders. Want to get some LTC too? Then you should take care of storage for it first. With the help of these Litecoin wallets, you'll be able to safeguard your crypto riches and enjoy simple navigation. The market is full of various options — which one is a good fit for you? Don't rush to Google. We have prepared the ultimate guide to select an LTC wallet for starters: it will provide you with pro tips and a list of the worthiest LTC storage options.
What to search for in a Litecoin wallet?
Regardless of what you're going to use — Litecoin, Bitcoin or some other digital currency — there are a few vital functions that a wallet should possess. These include:
Easy-to-use interface. Digital money wallets can feature a complicated menu and confusing navigation, particularly for new clients, so ensure you pick a wallet featuring a comprehensible and clear UI.
Currency support. Unfortunately, not every cryptographic wallet allows users to store Litecoin. Read the fine print to know for sure you've picked a solution that can store LTC and, in case you're planning to store different assets, find out whether that they're also supported.
Security. Ensure that the platform you pick has enough functions to protect your assets, for example, PINs, two-factor validation, encryption and the option of creating numerous addresses.
Backup option. Check whether the platform provides a backup option for you to restore your assets without a hitch in case of unknown unknowns.
Customer support. If you happen to have an issue with your wallet, would it be fast and simple to get access to client support? Check out which contact options are accessible and make your own research to find some answers to questions concerning wallet's performance and navigation. Read reviews to discover the experiences of different clients who had to deal with client support.
Dev team. Who is behind the wallet? Read about the company that backs it up and make sure these are competent and skillful people. Otherwise, the wallet won't get enough support and maintenance.
Now that you know the basic rules of LTC wallet selection, let's get down to reviewing the worthiest models.
Litecoin Core
The official platform comes in a desktop version and is supported by the major OS. It's created by the team standing behind Litecoin Core and is totally free of charge.
The strongest side of this crypto depositary is that it was designed to deal exactly with Litecoin, which means it focuses on holding LTC and the security of LTC's blockchain. Probably, due to its tight specialization, its menu is quite difficult to comprehend for newbies. However, a bit of practice will turn a beginner into an advanced LTC trader and holder. Unlike navigation, the setup process is a no-brainer, and it takes not much time. However, you should be ready to provide a generous amount of free space on your computer – it's a drawback of desktop soft. In its full node, the wallet downloads the entire blockchain on the client's computer. The amount of required space will only grow with time.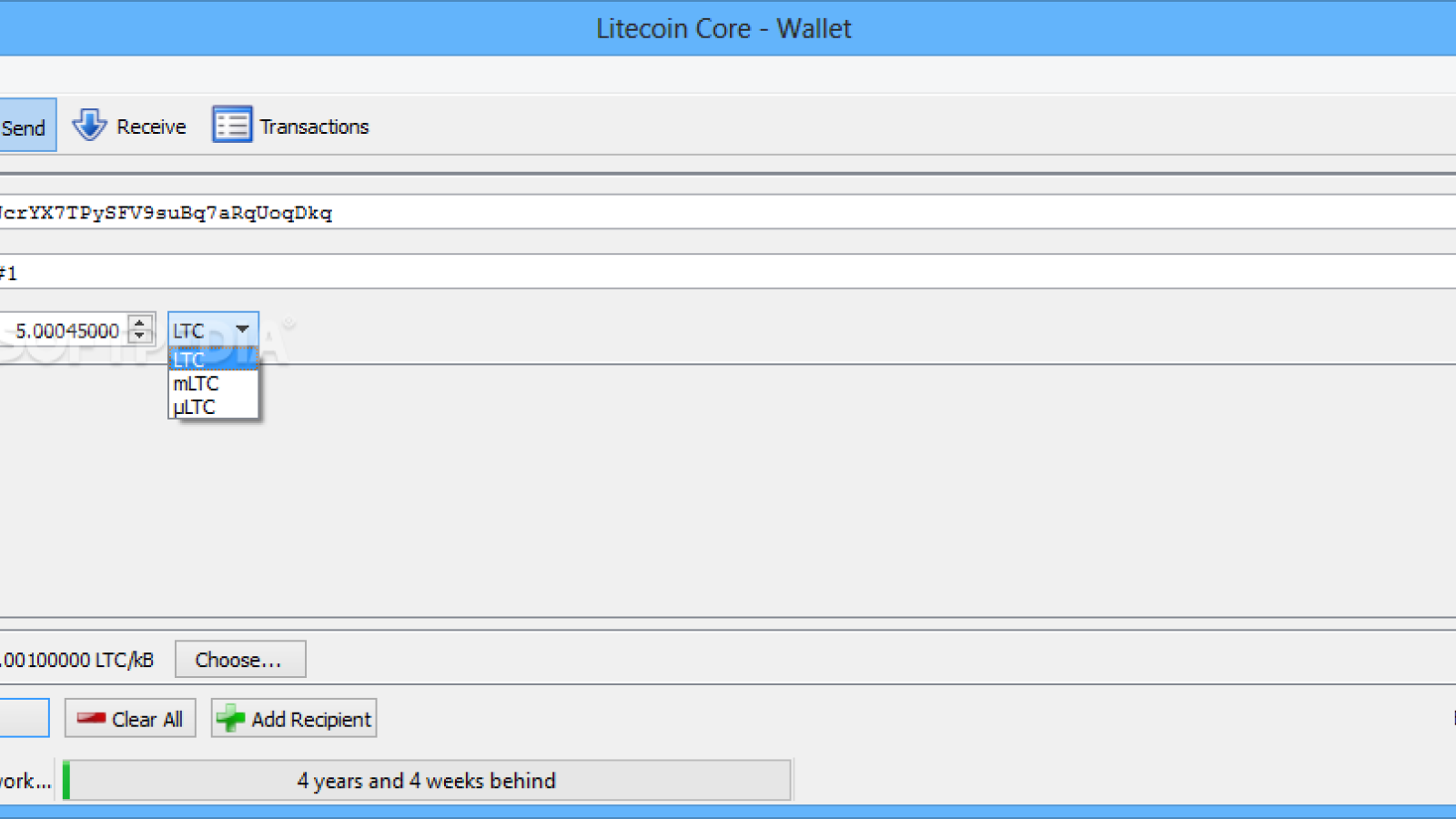 If that doesn't seem to be agreeable and you want to deal with extra crypto assets down the road, Litecoin Core wouldn't be a viable option for you.
Loaf Wallet
Another solution from the Litecoin team, Loaf Wallet is a smartphone suite for LTC storage on smartphones with the popular OS. Its minimalistic features and lightweight will definitely appeal to you, especially if you haven't got experience with crypto asset storage.
Why choose this open-source solution? It's made on the basis of Bread Wallet, a popular software used for Bitcoin storage. That means:
It guarantees safekeeping of private keys that never leave the user's device.

It enables instant Litecoin transfers. Use it easily for receiving LTC in a jiffy.

You can enjoy the recovery function enabled by a 12-word seed key.
Any pitfalls? Loaf Wallet remains vulnerable to hacker attacks and bugs — it can never guarantee the same level of protection as offline wallets do. Besides, it supports only Litecoin storage, so it won't serve as a multicurrency depositary.
This solution is a trade-off between convenience and safety. Want a more secure LTC depositary? Then search for alternatives.
Life Vault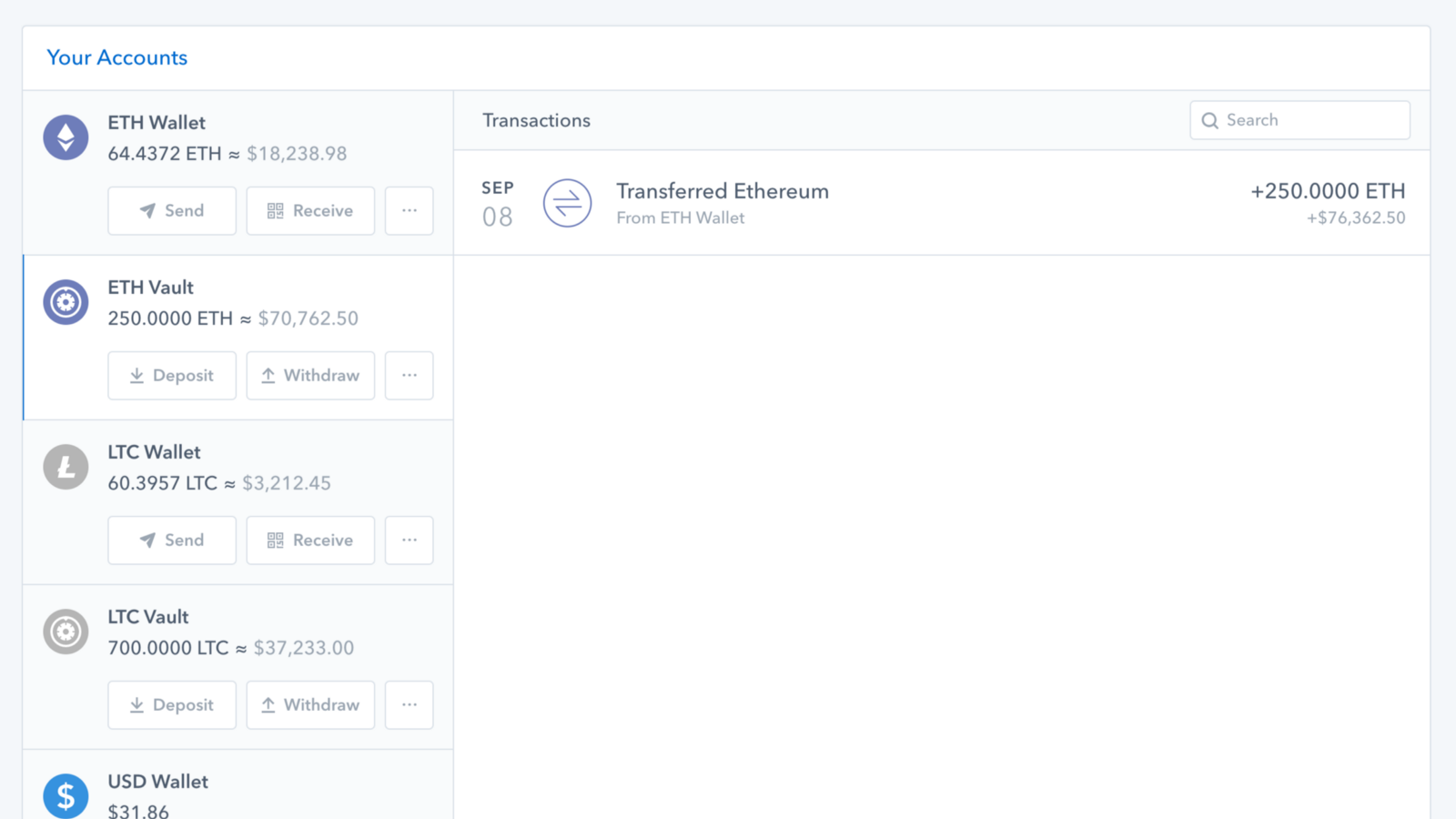 Don't want to clutter the space of your PC or smartphone? Opt for a web wallet like Life Vault. It was made with flexibility in mind, so both signing up and usage are extremely simple. Registration takes 10 seconds only and not much personal data is required. Note that it's a wallet with open code, but all user wallets are properly encrypted before being loaded on the website's server. As a client, you retain full control over the private key.
Aside from great usability and minimalistic interface, there's not much that's special about Life Vault. If you're going to add other crypto assets to your portfolio, search for something else. There's always the threat of cyber attacks.
Liteaddress
If you're okay with utilizing paper wallets, you should consider liteaddress.org. Visit this site and make your combination of private/open keys. Print them on paper and store in some safe deposit box. Such an approach is ideal for keeping large LTC sums and long-term deposits.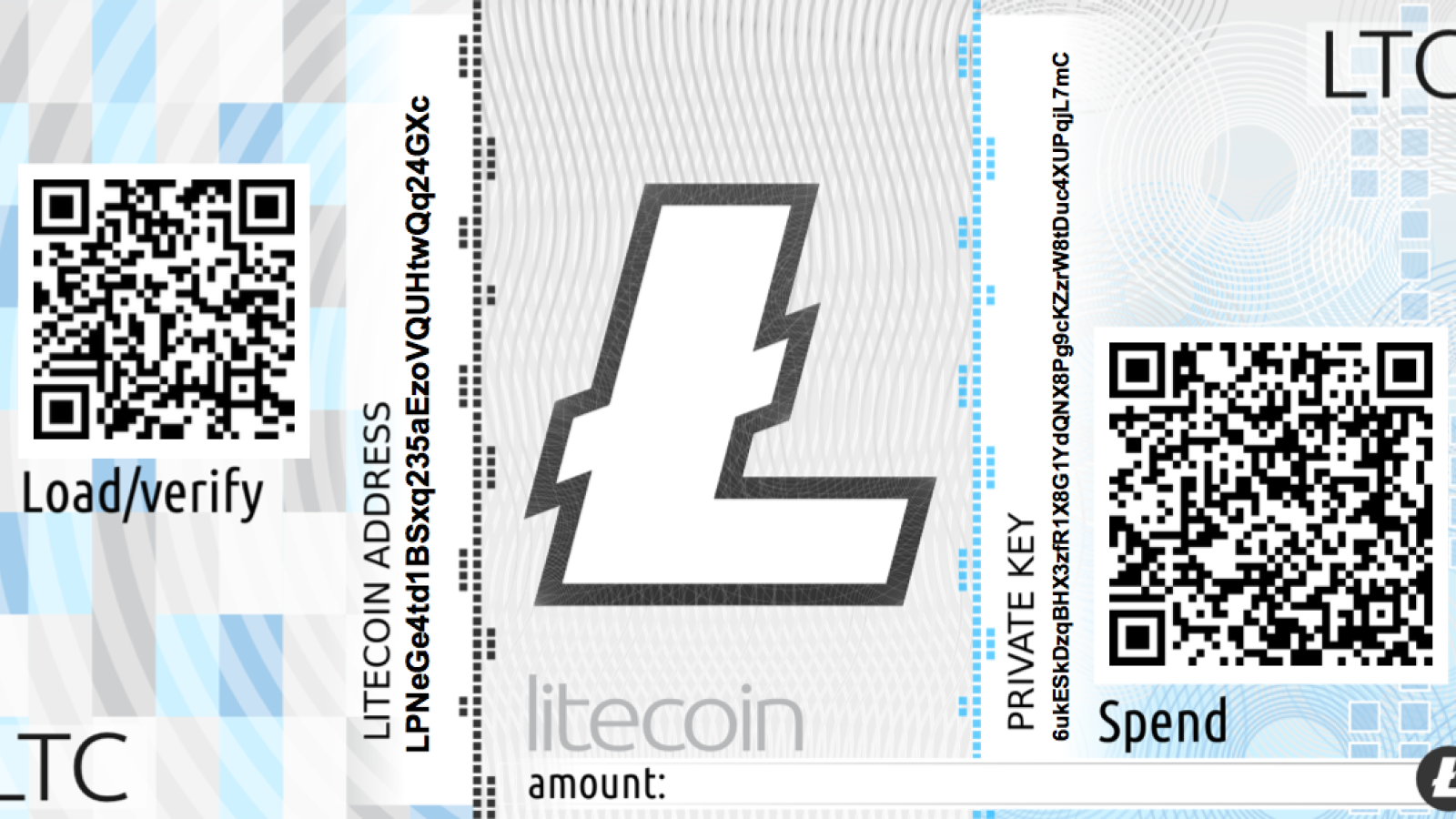 It is the least expensive and most hacker-proof option in contrast to hardware wallets. However, using the paper wallet is still somewhat risky, if you have no clue how to utilize such type of crypto storage – there are a few peculiarities. If you don't have the foggiest idea of how to create and manage a paper wallet, you should read online guides for handling paper wallets properly (a guide on Bitcoin paper wallet is applicable, too).
Jaxx
Our chart of digital wallets would be deficient without referencing the Jaxx app. It has gained enough appreciation over time thanks to its interesting and inventive features. The designers of this wallet are tight-lipped about improving the menu and navigation. Jaxx works equally well with different crypto assets and boasts a ton of security functions. One of the most outstanding functions of the wallet is the transfer of private codes (in both directions) that might be kept right on clients' PC. Other salient features include:
Multi-currency. Like its counterparts, Jaxx works with various crypto assets. Clients can trade and swap currencies right inside the platform. The trade among users is enabled by special Spaceshift tech. According to current statistics, Jaxx works with 13 various crypto assets.
Multi-platform approach. Jaxx works equally well with various operating systems. This wallet is perfect for all PCs, tablets and mobile phones, which means you can manage crypto assets anywhere and anytime, no matter what the device.
Simple and appealing user interface. Jaxx boasts a simple and user-friendly menu. The group of engineers has turned its interface into a no-brainer, and are still making it even more intuitive. The platform stays simple for novices: they can learn wallet navigation in a jiffy.
Bulletproof protection. Since it's an HD wallet, Jaxx provided enhanced protection for the clients to store LTC without worries. For example, it allows the user to generate a 12-word seed key which can likewise play the role of a private key. The clients can transfer this key to other platforms at any stage. That implies the security of the assets is always under customers' control. Therefore, you should take care to store your private codes in some discreet place aside from your portable device or the PC.
Exodus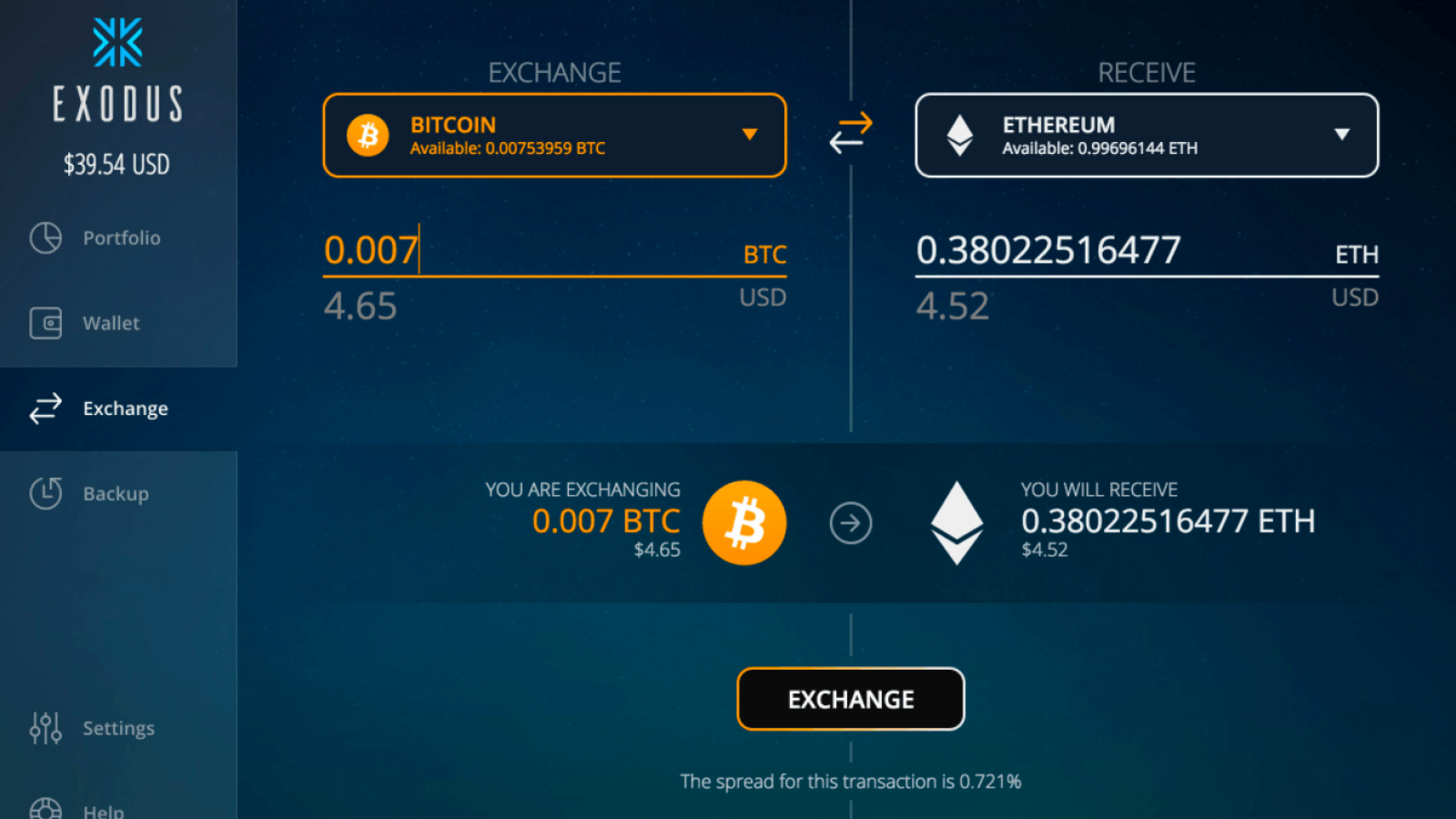 Exodus is a standout amongst the most popular digital wallets: it allows managing various crypto assets and stays non-complicated. It comes stacked with a ton of security perks including a 12-word passphrase. It is likewise one of those celebrated wallets that keep running on Spaceshift technology. This empowers it to support trading between different cryptos right inside the wallet. So, what makes the platform worth your attention?
Multi-currency support. One of the biggest reasons for Exodus to be commonly used all over the world is the support of different cryptos. It works with practically all the best digital currencies, including LTC.
Extraordinary Design. Exodus is one of the most appealing wallets due to its wonderful UI. The general layout of the interface is very beautiful and remarkable. Aside from its aesthetics, it also boasts simplicity: the solution is perfect for beginners.
Multi-platform support. Thanks to the fact that Exodus is a desktop solution, it supports all major operating systems. The UI on every version is equally great and any client can utilize it on their devices.
Security. The company didn't compromise security for the sake of simplicity. It offers a one-click recovery option for customers to restore their digital funds easily. As with other Exodus counterparts, clients need to fix the 12-word passphrase in their mind – otherwise, a wallet won't be restored.
Fast support. Another crucial component of this digital money wallet is the fast and competent support from the assistants. Exodus' customer support service is available around the clock, and several languages are supported.
Ledger Nano S
This is a true legend among crypto wallets. The wallet is favored by the vast majority of users for storing their crypto coins safely during any period of time. Other advantages are its compact size and lightweight: the wallet can be taken anywhere with you. It is more expensive than numerous desktop wallets, but you pay once to enjoy ultimate security. With online wallets, you have to spend money on fees and commissions. Ledger Nano S was made to store numerous kinds of digital currencies, so it's a good fit if you are going to store Litecoin together with other cryptocurrencies.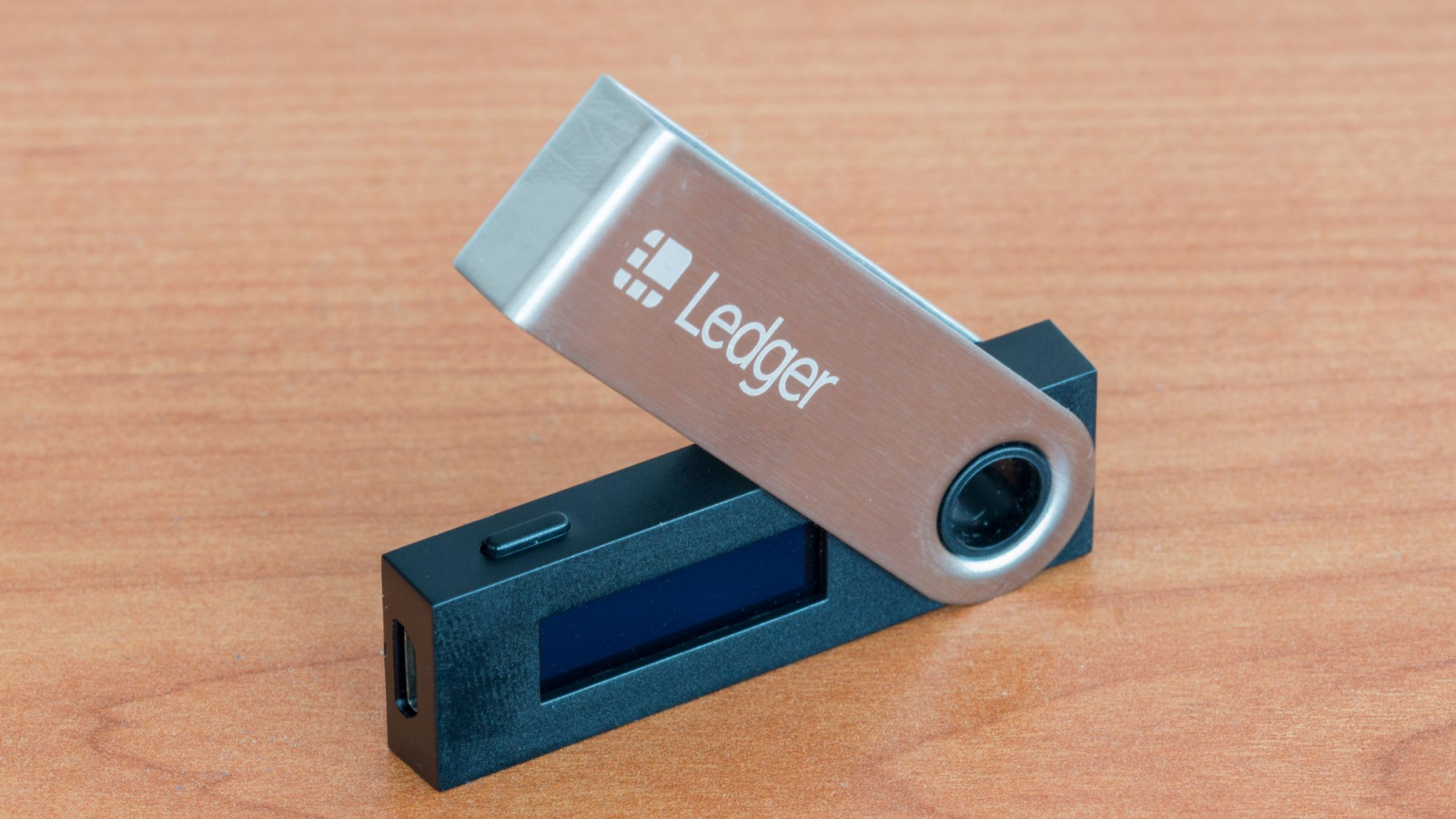 Other advantages of Ledger Nano S include:
A convenient display. The most alluring component of Ledger Nano S is its little discreet OLED display. The screen ensures maximum contrast and visibility. It shows the details of transactions made by the user. It also serves for confirming operations with crypto.

Multi-currency. The soaring popularity of major cryptocurrencies has contributed to a higher value of other altcoins. There are over 1,300 crypto coins being exchanged around the world. Hence, crypto enthusiasts want to purchase a wallet that offers support for different crypto assets. Nano S is exactly the thing they need since it offers support for around 30 cryptocurrencies. This makes it simple for clients to trade and purchase new digital currencies. The manufacturer of this equipment wallet additionally plans to include support for rare altcoins down the road.

Compatibility. The device works equally well with different widespread operating systems regardless of what you use – a laptop or a stationary PC.

Excellent security features. Security of crypto assets remains the biggest issue, especially when it comes to crypto wallets. Ledger Nano S is a first-class crypto wallet with great security functions. Since it's an offline wallet, it is a great deal more secure than its counterparts. It leverages 2-step verification, which means no one can access the LTC depositary except its owner. Also, all personal information of the client is stored in a safe place thanks to private keys.

Backup and restoration options. If you used to back up your funds regularly, this device will ease the task for you. It generates reserved copies and stores them in a separate recovery list – backups are very easy to activate and restore your funds.
You can buy a safe Ledger wallet by using this referral link.
Rahakott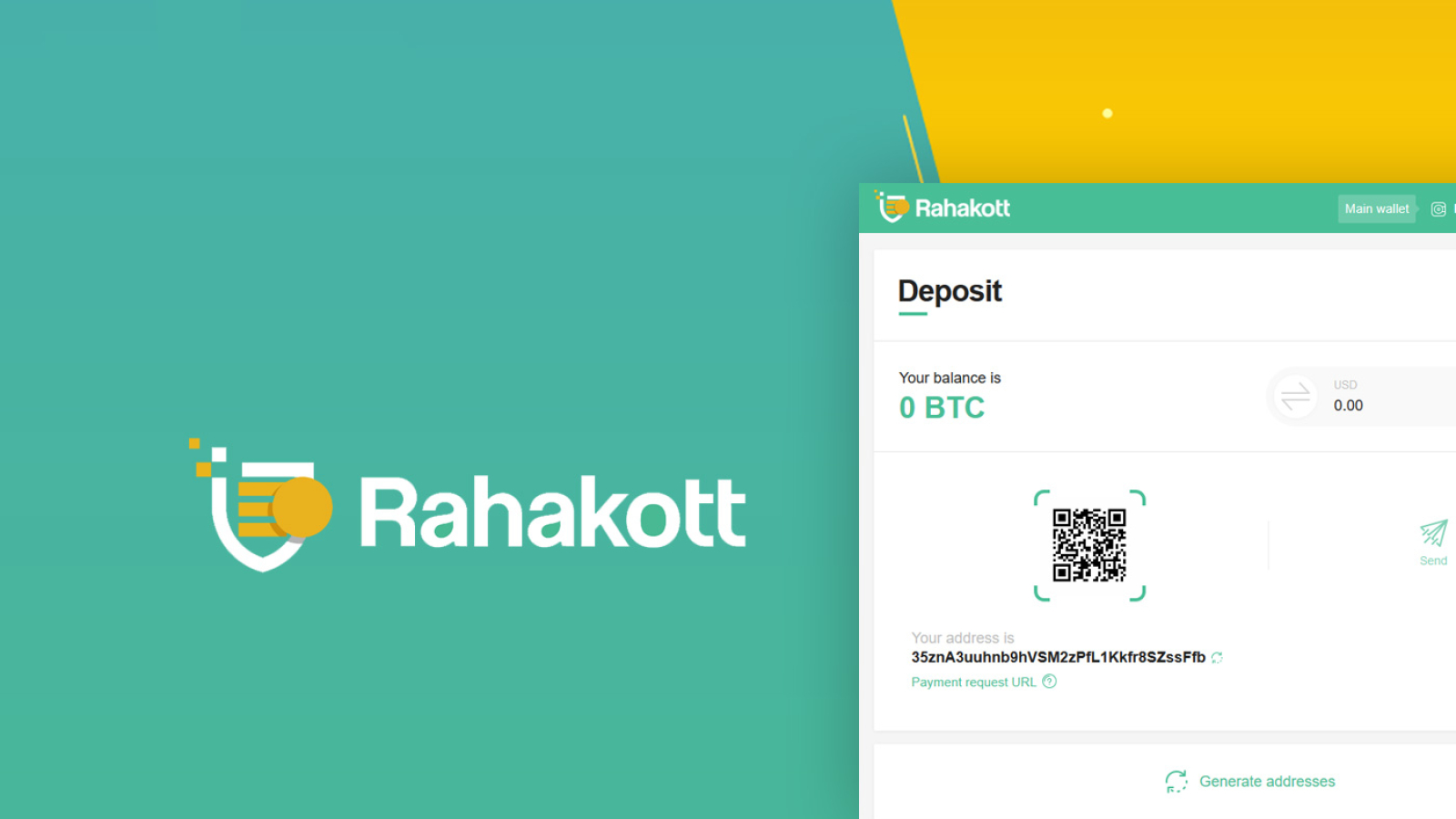 This is an LTC depositary for anybody to manage their crypto assets and check their balance. You can utilize the wallet to monitor your digital money online from anyplace.
You don't have to sign in to Rahakott using your email address, phone number or a nickname: one mnemonic phrase is enough to become a happy owner of the wallet. The framework is powered by two-factor validation. You can also utilize Rahakott to make several wallets from one account – for instance, if you need separate wallets for certain business tasks.
Rahakott wallets are "algoristic". According to the study of NewsBTC, this is a safer approach, as new addresses are generated for every new crypto transfer – it ensures anonymity.
Atomic Wallet
If you want to enjoy simple and easy control over your Litecoin wallet, pay utmost attention to the Atomic wallet – it's a decent option for traders.
The swap function enables you to make consistent and anonymous payments and exchange major cryptocurrencies. While so-called decentralized exchanges appear to be half-centralized, atomic swaps enabled by the platform are run by a smart contract. It is a warranty for excellent speed and reliability.
Anyway, you don't need to be a specialist to benefit from them. Atomic Wallet has a clean UI and a comprehensible menu, so even beginners will feel comfortable while using it. The primary concern is the absence of integration with hardware wallets, but the platform creators promise to add this function soon.
All in all, Atomic Wallet is a superb option for those who need instant access to their digital money without a hitch. It's an easy, comprehensible solution for both starters and professionals.
Types of Litecoin wallets
You can store LTC in four various ways – each kind of wallet has its own benefits, peculiarities, and disadvantages.
Hardware Wallets
Today, this is the most secure variation you can discover. A hardware wallet is a gadget on which you can store digital currency staying disconnected from the Internet, protecting it against hackers and malware. Scared of losing or harming your hardware wallet? The vast majority of such devices enable the client to restore his funds on such occasions. The primary downside of such a wallet is that you need its physical presence to deal with your assets. Also, such a device costs about $99 and higher.
Online Wallets
Online wallets are the most common choice of crypto asset proprietors: they are free and very simple in use, don't need space on the client's PC, and some even offer multi-currency support. You can get access to an online wallet from any place where you have an Internet connection. However, online wallets are far not the most secure option around – they frequently become the target of hackers, and no website can guarantee you 100% protection against attacks.
Desktop Wallets
These wallets are pretty much the same as online wallets, with one difference: they are installed right on the user's device and should rather be used by tech-savvy folks. This is the primary kind of wallet that was introduced before all else. Desktop wallets are not widespread today since they require much space on a client's PC: an uploaded blockchain can weigh hundreds of gigabytes.
There are also mobile wallets: they take space on users' smartphones, but not so much (up to 100 Mb depending on the application used). This is a good alternative for traders who prefer managing their crypto riches on the go. The vast majority of such apps are intuitive and simple. However, it's far from being the safest solution, so don't store large sums of LTC using a mobile crypto wallet – there's always the risk of hacking or losing your device.
Paper Wallets
These are simply bits of paper on which you have private keys printed. This kind of wallet is regularly utilized together with safe boxes at banks, where financial specialists store valuable papers. Sound senseless? Don't hurry to judge — the Winklevoss twins used to keep their private keys in safe deposit boxes. It was a smart decision, wasn't it?
Conclusion
Now that you know how to choose an LTC wallet and which solutions are worth consideration, it's time to register and transfer your crypto assets. The amount of available Litecoin wallets is overwhelming, but don't let it confuse you. With this guide, you will definitely make the right choice.
Going to be involved in active trading? Online and mobile wallets are best suited for that: you will enjoy instant access to trading platforms and quick transactions.
Want a highly reliable solution for long-term storage? Opt for hardware and paper wallets, especially when it comes to huge amounts of Litecoin.
As for the security of storage, you cannot rely on the wallet alone. No matter which solution you choose, you always remain responsible for the safety of your private keys. So make sure it's stored in a safe place that no one else can get access to.