A new report by analytics platform CryptoCompare reveals that, in October, Bitcoin-based daily volumes of exchange-traded products by some companies have shown a slight rise in performance.
However, this cannot be said about crypto ETPs from Grayscale in particular.
Crypto ETPs show a significant rise
The recent report has revealed that, in October—which is approaching its end—crypto-based exchange-traded products from such companies as Wisdom Tree and ETC Group have shown daily returns 2.2 percent higher than previously.
That is $66.6 mln in October, in comparison to September when this figure totaled $65.2 mln.
The highest returns on Bitcoin ETPs over the past month were made by ETC Group (BTCE, 7.7 percent) and Wisdom Tree (BTCW, 7.3 percent); these two are now the biggest ETPs by market capitalization.
According to the report, overall daily ETP volumes have shown 2.2 percent growth on average this month ($66.6 mln per day) compared to the previous month ($65.2 mln daily).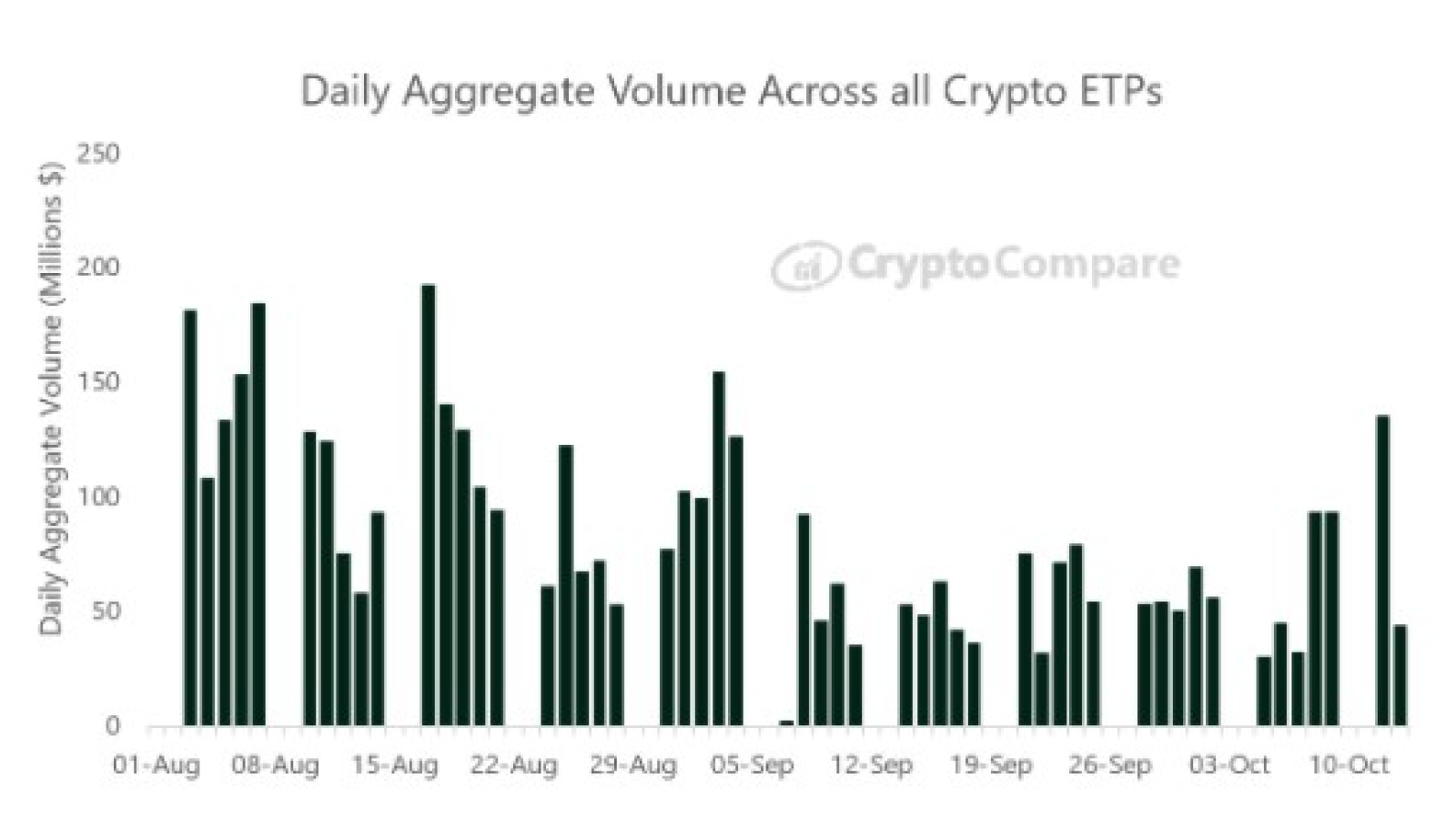 Grayscale ETPs face underperformance
ETP products offered by Grayscale, GDLC and ETCG—which are traded on OTC markets—faced the greatest decline in value in 30 days, losing 19.9 percent and 17.6 percent, respectively.
Another product by Grayscale, ETHE/USD, also depreciated over the past 30 days and underperformed by up to approximately 10 percent below the equivalent CCCAGG ETH/USD spot price.