On Monday, tech giant Apple announced the coming release of its Apple Card, which will extend opportunities of Apple Pay users and, as per the big-name company, will ensure users' personal data will be thoroughly protected.
Now, in an article, a Forbes contributor assumes that this way, Apple hopes to compete with the Bitcoin chain and all the cryptocurrency platforms. He believes that the Apple Card is not as good at privacy as BTC is, though.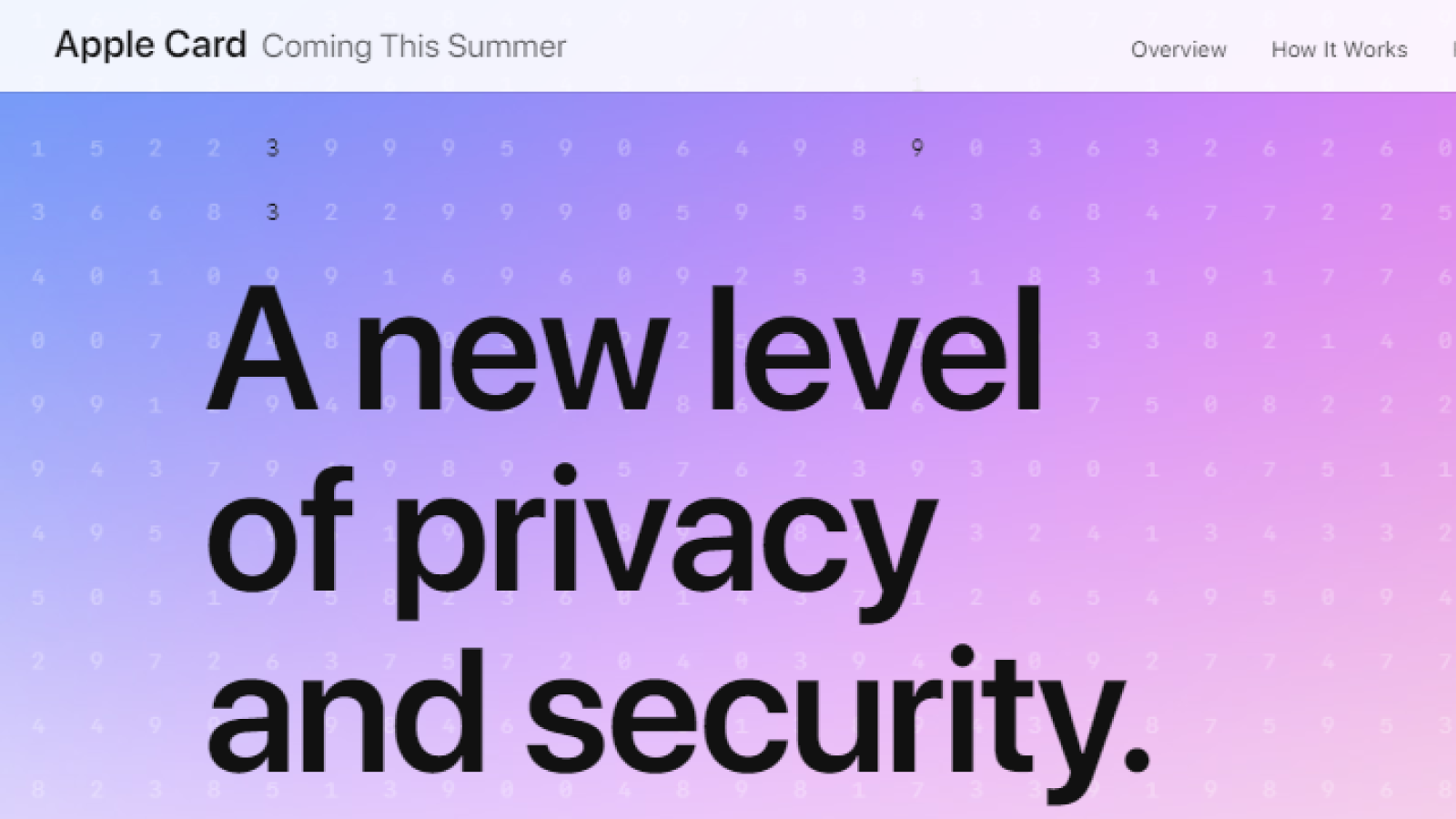 Does Apple intend to lure Bitcoin users?
Some observers believe that since Apple is trying to stand out among other Silicon Valley companies, it also intends to oppose Bitcoin by offering this card to its customers and rival BTC in the privacy area. Something similar can be seen here to the case of JP Morgan bank and its 'stablecoin,' JPM Coin.
The similarity becomes stronger still after it was announced that to make this card happen, Apple had to partner with banking heavyweight Goldman Sachs.
How the Apple Card handles the privacy issue
The official website of the company says that the Apple Card will not have any data of its use – all history of operations, etc will be stored on customers' iPhones. The card will not bear any numbers on it, just the user's name.
Overall, the Apple Card is expected to prevent marketing agencies from tracking the way people spend their money.
Since the card was made in collaboration with Goldman Sachs, this means that all transactions made with this card will be going through the global banking giant. Apple promises that the bank will not use customers' data for marketing purposes.
Major banks are poor privacy protectors
However, the Forbes writer states since banks are centralized, those who trust Bitcoin may not be so interested in trusting a global bank instead. Especially, taking into account the issues with Facebook and its users' data being utilized for marketing purposes by third parties.
Besides, some reports claim that Goldman Sachs does not provide any serious anti-hacker protection for its customers' data.
How Bitcoin is different
Unlike, Morgan Stanley or Goldman Sachs, Bitcoin is based on a decentralized system. No doubt, its security system can be improved, but BTC developers are currently busy with its volatility issues and the stability of its growth.
Still, the Forbes author states, if Bitcoin is meant to be private, global corporations like Apple or banks are meant to be centralized in the first place, which hardly gives its users any true privacy.