Bitcoin gave up some ground over the last few days and may be headed for a deeper correction. The move in the world's leading cryptocurrency has naturally spilled over into the broader cryptocurrency market but not all tokens are being affected in the same way. Some, notably the ones mentioned in the title, have all posted declines between -4.25% and -5.25% in the last 24 hours and look like they could lead the market lower.
Bitcoin Cash Price Prediction – Cashed Out?
Bitcoin Cash has fallen near 5.0% overnight and close to 10% in the last week and is heading lower. The token topped out at a year-to-date high with weak momentum only last week and now looks set to correct within the YTD trading range. The indicators are both showing bearish signals that point to one thing; correction. Stochastic is showing divergence from the high along with a bearish crossover, MACD only divergence, which together are a strong sign of weak markets. The depth of the correction is questionable so bearish trading is risky, better to wait for support to kick in because that could be a better signal.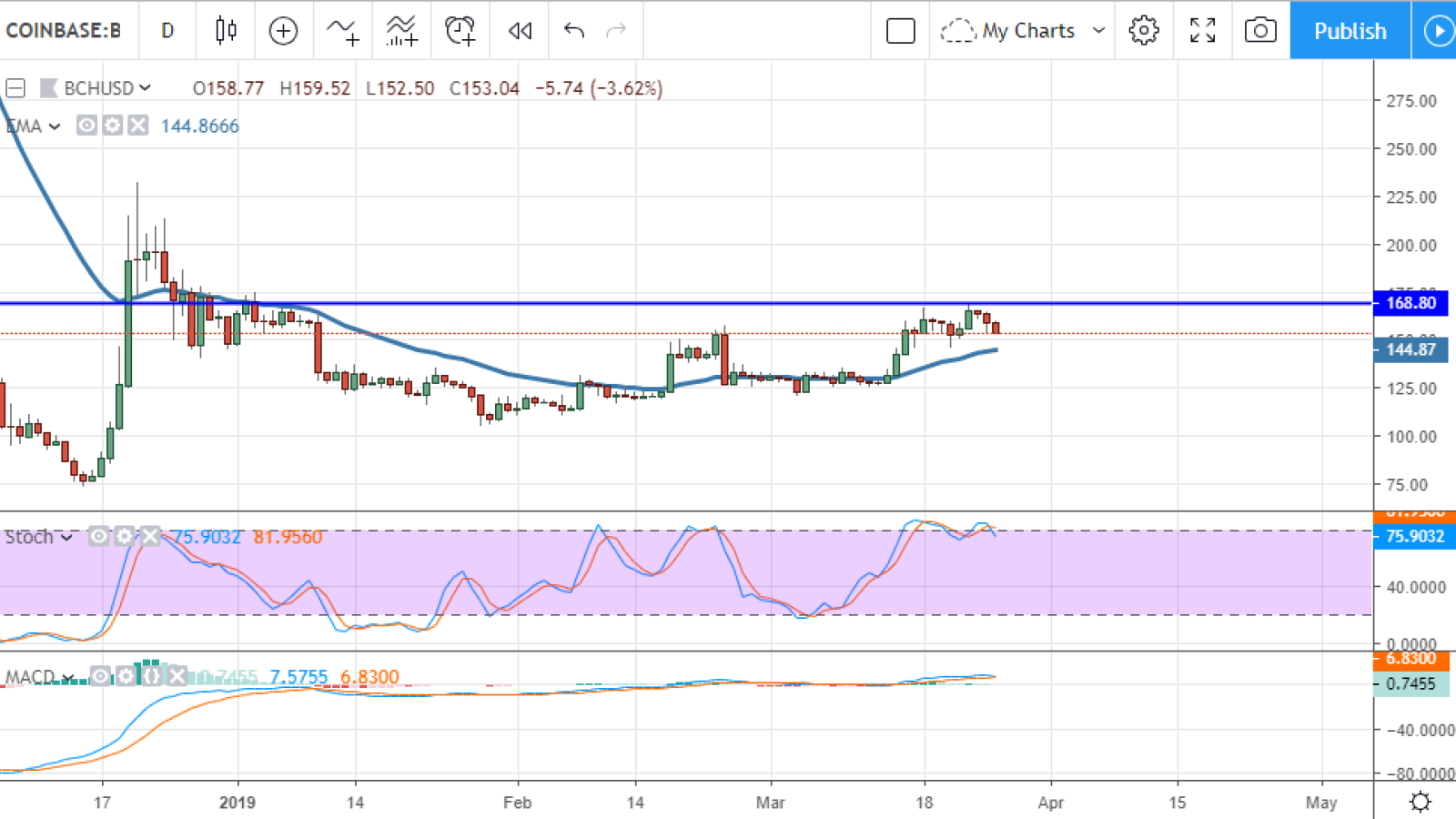 Binance Coin Price Prediction; The Bears Are There
Binance Coin has been one of this year's top performers. The coins utility, the fact Binance is going to burn half the total supply, and general optimism in crypto markets have all played a role. The problem is that the market has gotten ahead of itself and now the token is ripe for reversal. The token hit a new just this week but with bearish momentum and wicked divergence in both stochastic and MACD, no reason to be a buyer. The token may not move lower but the signs are all there, all it will take is one good down day to make this market implode. A move lower will likely fall to $14.00, a move below that would be incredibly bearish.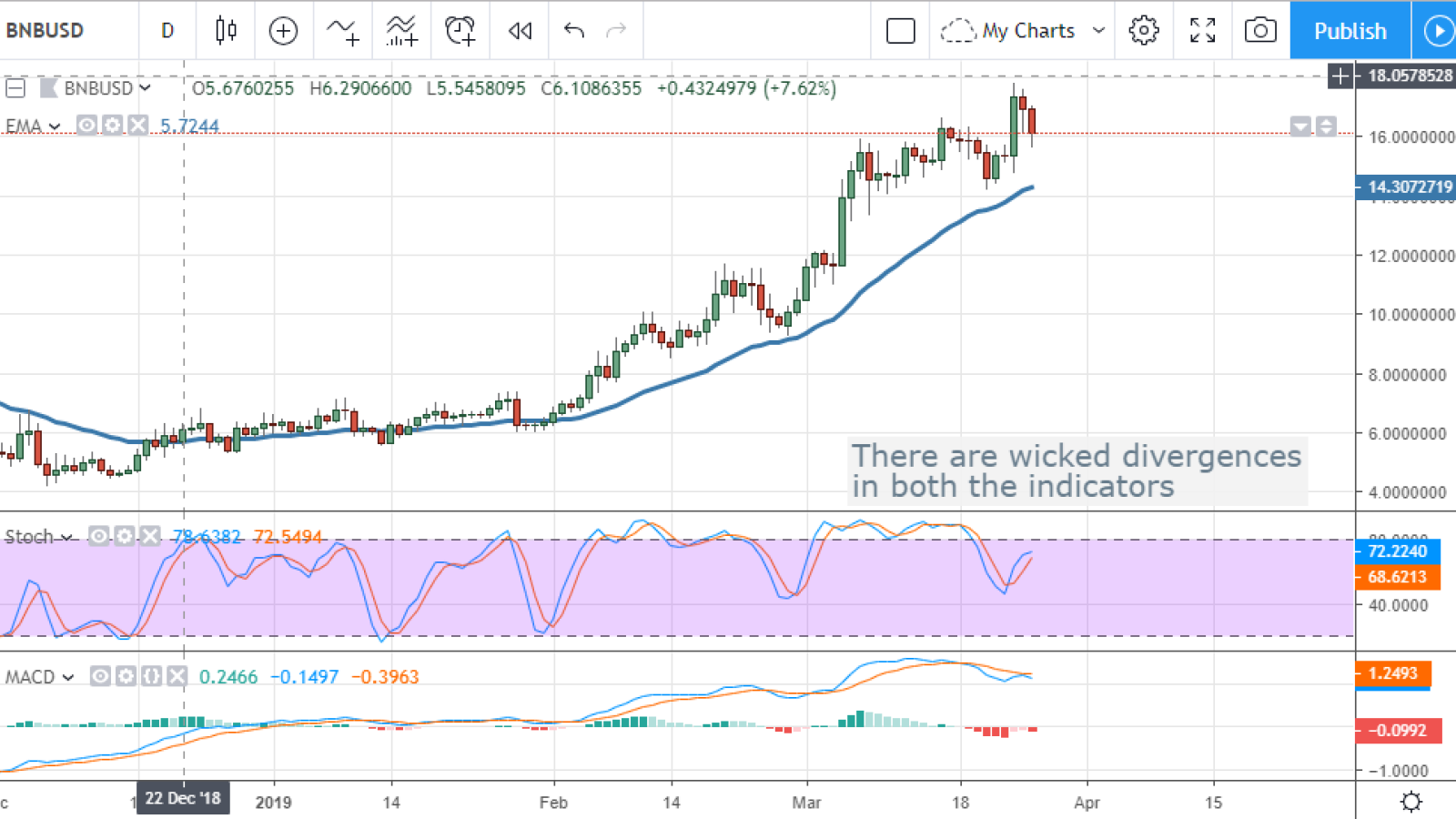 Stellar Price Prediction – Falling Stars
Stellar Lumens has fallen more than -5.10% in the last 24 hours and is down more than 16.5% in the last week. The Lumens token has now broken through the short-term moving average to extend its fall from last week's Tweezer Top. The Tweezer Top is a bearish reversal and today's fall through the EMA a bearish sign of continuation. Add in the bearish indicators and a fall to 0.0800 looks more than likely.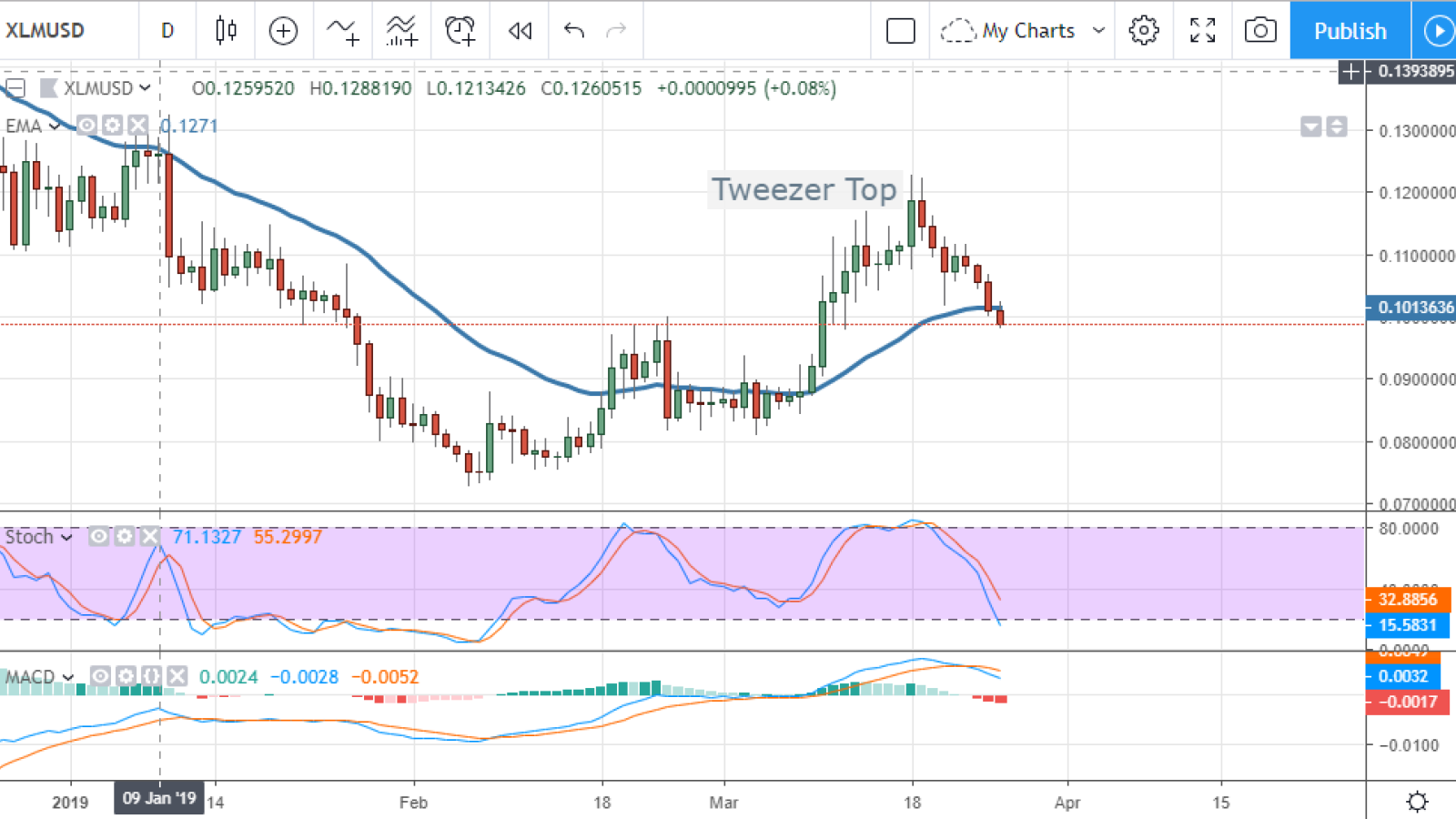 NEO Price Prediction – Nothing New Here
NEO fell more than -4.25% in the last 24 hours and also looks like it will fall further. The difference is that NEO is in a more substantial trading range relative to the past month and may be near strong support. The indicators are bearish but momentum is weak and stochastic close to oversold so it won't take much to keep this price from falling too far. A move lower is expected but support is likely to kick in near $8.00 if not higher.