Gala Games is a decentralized gaming startup and long-term partner of Flare blockchain. Now it is going to broadcast off-chain data to Flare (FLR) as part of its Flare Time Series Oracle (FTSO).
FLR holders will be able to delegate their tokens to Gala Games
According to the official announcement by Gala Games, its nodes will join the Flare Time Series Oracle (FTSO). This mechanism ensures the accuracy of off-chain data broadcasting to Flare Network (FLR).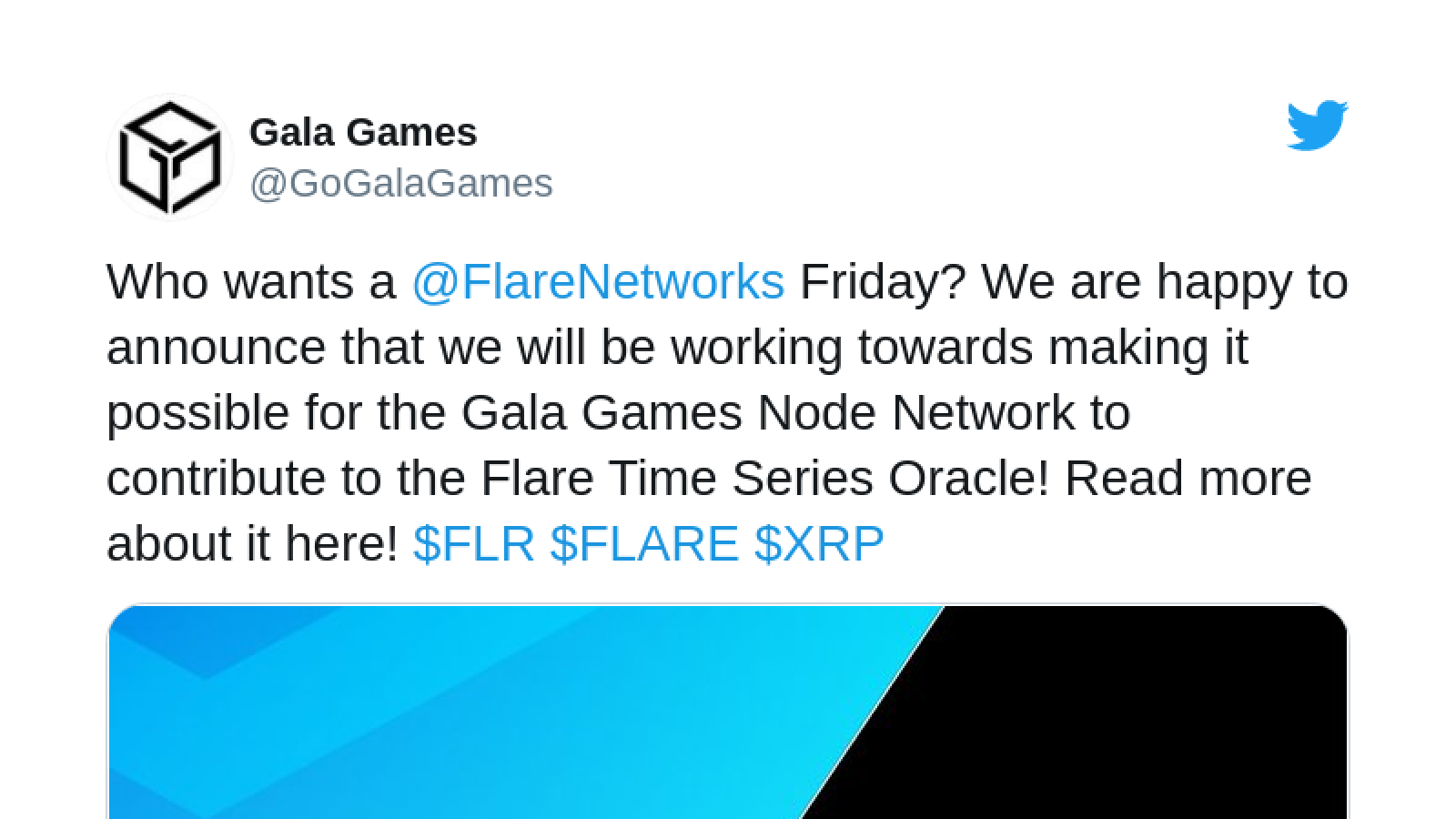 The design of Flare's data structure also involves "data providers" in FLR token delegation. Thus, all FLR holders will be able to support this or that provider by delegating their stakes to its pool.
Gala Games will be rewarded with FLR for its contribution. Then, the node operator will disseminate the share of its rewards between those FLR enthusiasts who delegated their stakes to it.
As covered by U.Today previously, Gala Games is a strategic partner of Flare Networks. The blockchain will have a dedicated mechanism for Gala's non-fungible tokens.
GALA may be the next Flare's F-asset
Also, Flare blockchain, with its powerful smart contract functionality, will serve as a platform for Gala Game projects.
Gala Games representatives noted that the prospects of GALA, the product's core native asset, have been discussed by two teams.
GALA has a chance to be added as an F-asset to Flare's ecosystem. Thus, it might become the first early-stage F-asset ever.
Recently, the FLR community approved adding Cardano (ADA) as the next F-asset.