Filecoin's native token, FIL, gained more than 86% in value over the past week to become the most profitable asset of the week in CoinMarketCap's ranking of major cryptocurrencies by capitalization. With this price action, FIL was able to return to the $9.25 per token price, where it last traded back in early August 2022.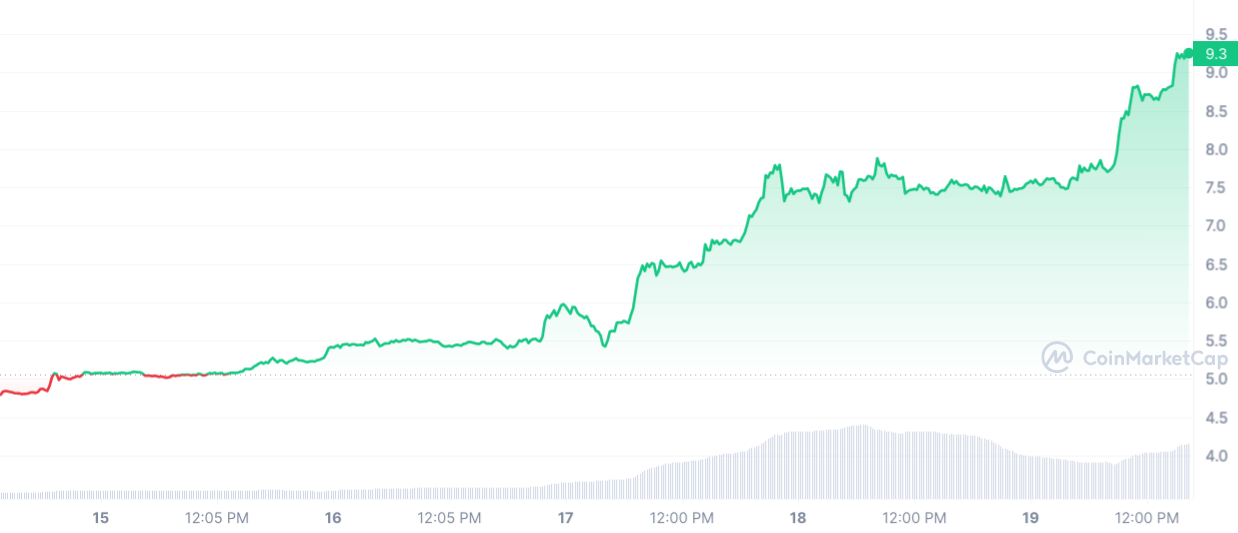 Andrew Kang, co-founder of investment firm Mechanism Capital and a well-known crypto-entrepreneur, tried to explain the reason for the surge in interest and the price of the Filecoin token. Kang suggests that Filecoin has managed to become a focal point for cash flow from China and recognition from Western audiences, and has done so with great timing, with the project's big conference on Feb. 25 and the launch of the Filecoin Virtual Machine on March 23. "FIL has a good chance to be the XRP or ADA of this period on crypto market," investor concluded.
Chinese investors and Filecoin Virtual Machine
Filecoin (FIL) has thus become the beneficiary of the Chinese coins narrative, according to which while countries in the Western world seek to strictly regulate the crypto sphere, Eastern and Asian states are instead showing more encouragement toward investing in new digital economy projects.
As for the Filecoin Virtual Machine, or FVM, it is a long-awaited innovation for the project that integrates smart contracts into its network, allows developers to create full decentralized applications and makes Filecoin a complete Layer-1 blockchain.