There is a brewing war among major dApp platforms. Misha Lederman, Chief Communications Officer (CCO) of VibraVid, sat down with U.Today to discuss why his project chose Tron to take on YouTube.
U.Today: Your new project, VibraVid, is based on Tron's Blockchain. So, I'd like to ask you why you chose Tron, not EOS or Ethereum. What connects you and Tron or Justin Sun? Could you please say a few words about this background. Have you worked for Tron before?
Misha Lederman: The VibraVid platform, powered by our native token BeatzCoin (BTZC), is the perfect decentralized app for the Tron Blockchain - empowering artists and content creators by offering a direct link between creators and users, thereby facilitating a new peer-2-peer economy. BeatzCoin's ambitious mission and easy-to-use VibraVid platform is exactly what Tron initially set out to do and is in line with Tron's original vision - to disrupt the entertainment industry and cut out the middleman through the use of Blockchain technology.
The Tron Blockchain is also very stable and scalable with instant transactions while Ethereum is too slow and expensive in terms of gas usage for a dApp like BeatzCoin.
I became acquainted with Justin after I was invited to hold a keynote speech at the niTROn Summit in San Francisco this year. Prior to joining the core team at BeatzCoin, I've always worked independently through IAmDecentralized together with my partners David D'Aprile, Neil Gordon and Janez Rajsp, whom today I consider to be my brothers. To clarify, I've never officially worked with Tron in any capacity.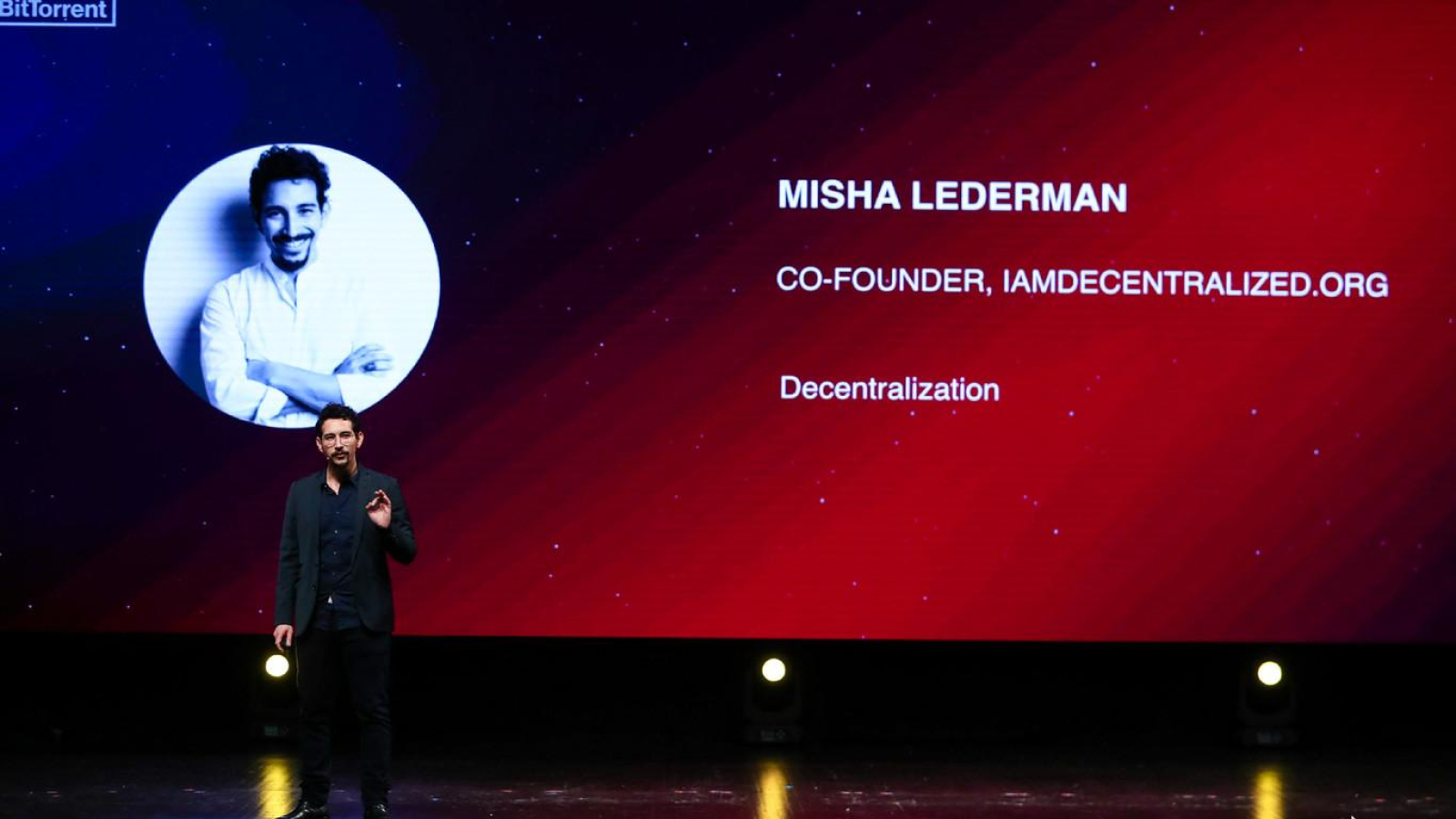 U.Today: What's your opinion on Justin Sun's latest controversies? Will the much-anticipated Warren Buffett lunch happen? Should Sun tone down his public image to win back supporters?
Misha Lederman: It's not my place to judge Justin's overall strategy, but he is an avid marketer and visionary with a lot of passion for Tron & BitTorrent. In terms of the Buffett lunch, I wished for the event to transpire since I was convinced it would have been greatly beneficial for the entire crypto industry in terms of mainstream media exposure. Whether it will happen or not is up to the Tron Foundation and I'm not privy to that information.
In the Blockchain space, I personally believe it's imperative to adhere to the values of facts and truth when it comes to communication and marketing strategies. Such transparency and credibility is what grows and retains the trust of your community. The BeatzCoin team will be guided by these values as we head into imminent VibraVid platform launch, IEO of our token BTZC, numerous exciting partnership announcements and artist recruitment campaigns. At BeatzCoin we stick to the motto: "If it's not right, don't do it. If it's not true, don't say it." I wish more companies in the cryptosphere would stick to these values.
U.Today: Yet again, here an obvious question — Tron vs. EOS? EOS is aiming to become the first decentralized operating system, while Tron is about decentralizing the web. How are the two going to co-exist? Block.one's relatively recent announcement of Voice looks like a foray into the Tron territory. When it comes to social media and the Internet in general, there's only one clear winner while other players lag behind. Who's going to take the number one spot in web decentralization and why?
Misha Lederman: First of all, I don't believe that one operating Blockchain system needs to come out as a clear winner, there is enough space in the future smart contract market for several chains to operate. Regarding EOS, there has been several concerning research reports and data collections that have pointed to more than 51 percent of EOS dApp users being bots. Meanwhile, more than 75 percent of the transactions were reportedly conducted by bots at that time. Additionally, there have been numerous security breaches on the EOS dApp ecosystem. This kind of alleged activity on the EOS chain is counterproductive as to what we want to achieve through the use of smart contracts.
The Tron Blockchain, on the other hand, hasn't had a single security issue, snag, hick-up or problem in terms of block production and given the numerous ambitious projects being built on top of Tron, the future is bright for its community. That being said, I believe that the Tron Foundation should do more to support community-based projects within its ecosystem, particularly in terms of financial, marketing and technical support. This is a move that would grant it more legitimacy in the eyes of the public and a way to regain the trust of its global community.
U.Today: Now, let's focus on VibraVid. You compared it with YouTube on your Twitter account the other day. Could you please explain the main difference between them?
Misha Lederman: For more than a decade, YouTube has dominated the content sharing industry - but this is about to change as users are becoming increasingly aware of YouTube's deepening issues of demonetization of certain channels, censoring free speech and not rewarding content creators for their work by taking the lion's share of the ad revenues.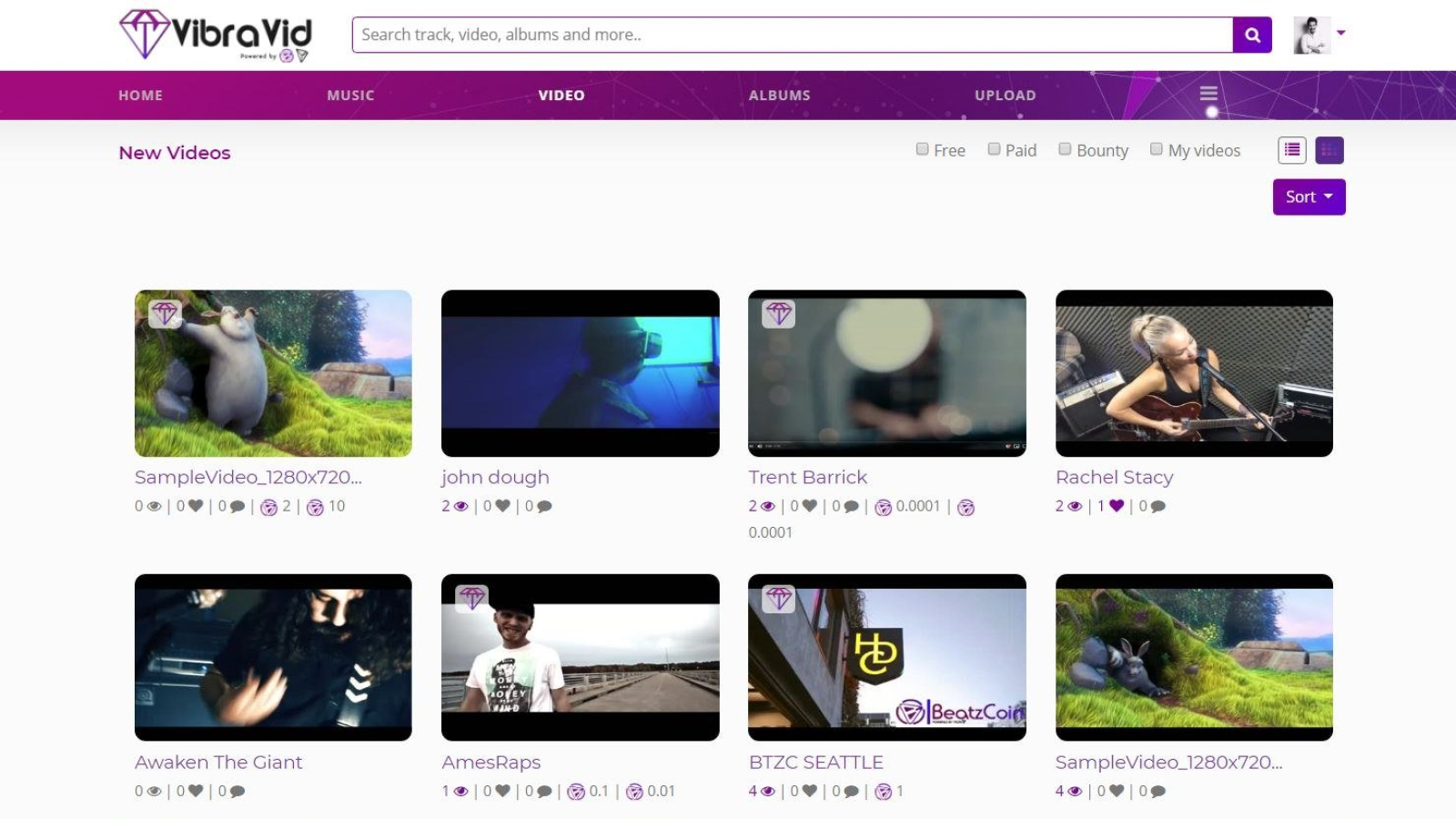 At VibraVid, our main mission is to empower artists and content creators in order to ensure that they themselves hold the ownership of their own work and art, which they decide to share with their fans, followers and viewers from around the world. And this new peer-2-peer economy needs to reward the creators in full, enabling them to earn a living.
For instance, comparing Vibravid and YouTube's principles, take this simple example: With VibraVid, an artist or musician who sells 12 music albums for 5 USD a piece to friends, family and fans will put more than 50 USD directly in their pocket since they get 95% of the revenue on our platform.
In order to reach 50 USD on YouTube, a content creator would need approximately between 25, 000-30,000 views, which for most uploaders is impossible to achieve. These numbers speak for themselves and we're convinced many fans are longing for a medium where they can support their favourite artists directly. Not through greedy middlemen.
U.Today: Will there be any competition between VibraVid and BitTorrent Live (BLive)? How will your content differ from theirs?
Misha Lederman: VibraVid has a clear focus on music and video content powered by instant cryptocurrency transactions in the form of BeatzCoin as a means to give the power back to the creator as well as granting another layer of earning and payment options to the listeners. This approach sets us apart in the music and content creation industry. Meanwhile, BitTorrent Live is only catered for live streaming, a market that is already dominated and saturated with giant players such as Instagram, Facebook, YouTube, Periscope and SnapChat.
I believe that for the crypto industry to start taking global market shares in the online media and content sharing industry, we need to take one step at a time. I would personally be more inclined to tip, pay or buy content, songs or videos that have been edited and with a deep thought behind it rather than live content. That said, as Blockchain-based media sharing platforms grow, it's imperative that we incorporate live streaming further down the road. However, I always remind my colleagues and team members that it's important to learn how to walk before we can run. We take one step at a time as we grow globally.
U.Today: How will you monetize VibraVid?
Misha Lederman: VibraVid is monetized through the cryptocurrency BeatzCoin (BTZC), and our IEO is transpiring in only a few weeks. There will be several ways to monetize your content on VibraVid. Firstly, by setting a price on your song or video for your viewers to pay and watch. This is pretty straightforward and self-explanatory.
Secondly, we are introducing an exciting new model of bounties. Essentially, content creators or marketers pay users for watching their content in order to promote their work and gain views, traction, and reach.
Thirdly, free content will be able to be uploaded in the MVP that is being launched imminently, but in the coming months, VibraVid will also introduce a revolutionary ad-sharing model on free content in which creators, users and the platform share the entirety of the advertisement revenues. Basically, content creators will have the option of uploading free content with ads attached - and the revenue from those ads will be shared equally: ⅓ to the uploaders, ⅓ to the viewers of that particular content and ⅓ goes to the VibraVid platform. This new sharing p-2-p economic model has the potential to turn today's advertisement model upside down by providing incentives to the users to earn while watching content.
Moreover, our new partnership with Changelly enables our token BTZC to be listed on an exchange that provides more than 2 million of Changelly users an instant swap between BeatzCoin to and from Bitcoin, Ethereum, Tron, Litecoin and 150 other major cryptocurrencies. Additionally, having their widget on our site also invites more than 2,500 of their business affiliates to partake and monetize content on VibraVid.
We have also announced a partnership with Ellipal as our official hardware wallet partner. In my opinion, Ellipal is the safest and simplest to use hardware wallet on the market, and I have personally used Ellipal for more than half a year to store my crypto. It gives me a peace of mind. BeatzCoin and Ellipal will work closely together to grow our communities, spread awareness about safe storage of digital assets while jointly developing easy-to-use products. Monetization of VibraVid can only be achieved with a high degree of security, and our strategic partnership with Ellipal can ensure that for our users.
U.Today: It seems interesting to me that John McAfee, a flamboyant and provocative figure in the world of cryptocurrency and cyber security, is one of your advisers, — what is his role in the project? Have you ever had a chance to communicate with him? What can you say about him?
Misha Lederman: John McAfee is a maverick who always turns everything he does into avant-garde. He stands for promoting financial freedom through the use of cryptocurrency and the protection of free speech while opposing the infringement of civil liberties by government overreach as well as breaches of privacy, issues that are becoming increasingly relevant with each passing year.
John actually reached out to our CEO Steven Zambron following a few tweets he saw from Steve about BeatzCoin and VibraVid. He is a big believer in the project and a huge promoter of anything that has the potential to protect musicians' right to full revenue while removing the middlemen who have essentially ruined the lives of countless musicians and struggling artists. With John's assistance and the dedication of our team and amazing BeatzCoin community, I'm certain we will be able to tackle this problem by providing independent artists with an opportunity to earn their fair share.
U.Today: There are always trade-off decisions in life. There's the scalability trilemma in Blockchain and there's the privacy vs. security dilemma in the real and the digital world. And all of them commingle in public Blockchain networks. Your opinion on the best balance of these? For example, can a known offender run a block-producing node provided that they get enough votes from the community? Suppose there's a hack on a Blockchain network that's running dPoS/TPOS and the hacker siphons a lot of funds from the network — can the block producers/validators agree to roll back the hack provided that the community votes for it?
Misha Lederman: I personally believe that the only truly decentralized Blockchain to survive in the future will be the king of crypto, namely Bitcoin. Without a CEO, company backing it, and based on a thus far almost impeccable code and decentralized consensus mechanism, Bitcoin has proved that it will likely serve as the main store of value within crypto for many years to come. However, as a basis for applications and especially decentralized applications, or dApps, the scalability and slow speed of Bitcoin simply won't do. Therefore, there needs to be a small sacrifice of decentralization in order to gain transaction speed, scalability, high throughput and efficiency for dApps like BeatzCoin's VibraVid platform.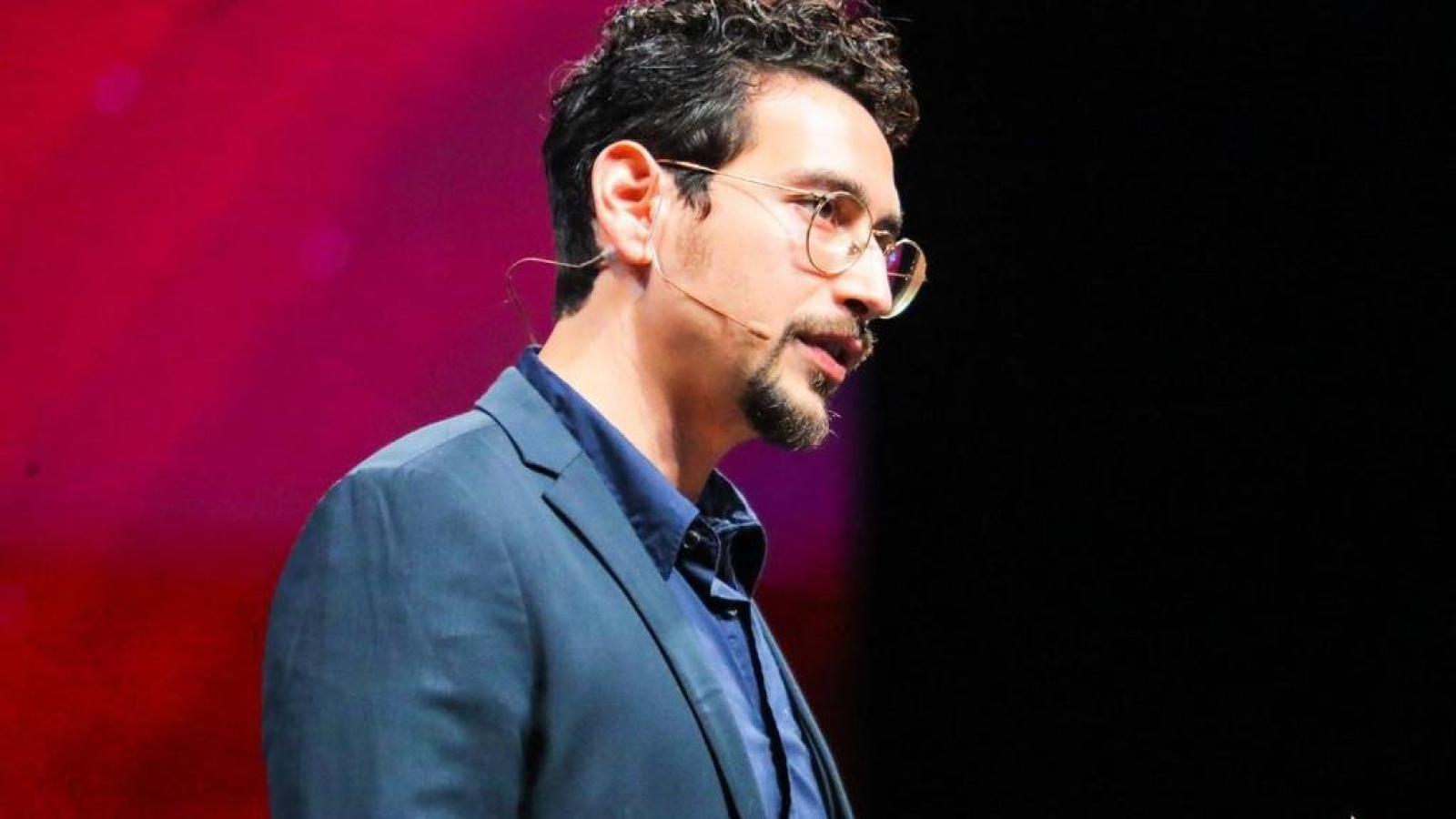 Additionally, I'm a strong advocate for the right to personal privacy and ownership of your own data. With this in mind, independent of the degree of decentralization of Tron, Ethereum or any other dApp Blockchain platform, the protection of civil liberties as well as mitigating the infringement of privacy can still be ensured through these operating Blockchain systems. For that reason, and many more, I feel honored to be a part of this global movement that is fulfilling people's personal financial independence, empowering content creators and protecting users' data and privacy in the process.
U.Today: Thank you, Misha, for devoting your time to this interview. Personally, I really enjoyed having a conversation with one of the main Tron influencers. I hope you will achieve your goals with your new project!
Misha Lederman: Thank you Rimma. It was my pleasure to share my thoughts about the future of VibraVid and BeatzCoin with you and your readers.