NEXT BLOCK Conference "FROM CHAOS TO CLARITY: 2019 TRENDS"
Event details
Location:

Dates:

Wed, 12/12/2018 - Wed, 12/12/2018

Website

https://kryptonevents.com/

Price:

Social links: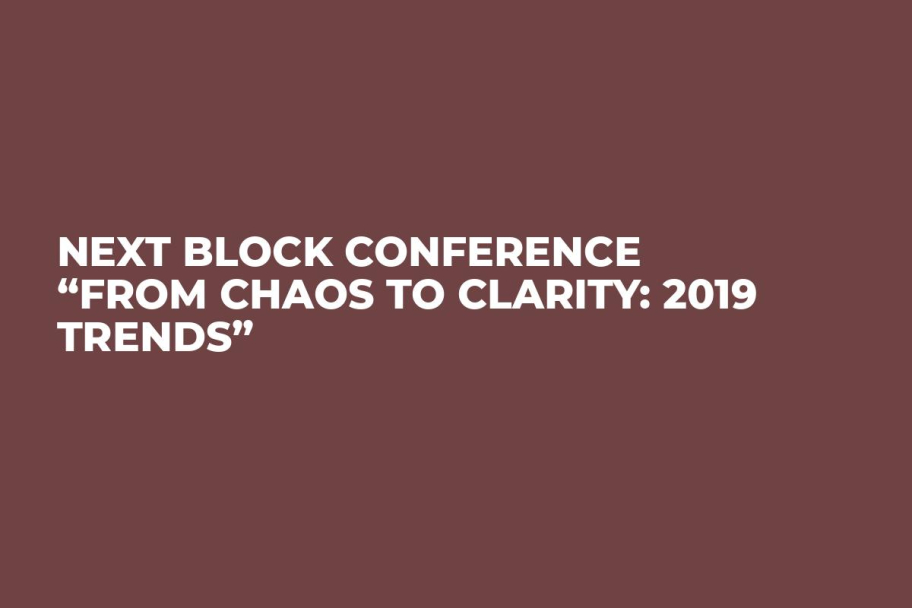 Cover image via U.Today
On December 12, 2018 Tel Aviv, Israel will host NEXT BLOCK Conference "FROM CHAOS TO CLARITY: 2019 TRENDS" organized by Krypton Events.
Dedicated to the changes in the crypto market, NEXT BLOCK will bring together top technology executives, top-tier investors and promising blockchain ventures from around the world for business and networking.
You'll get a chance to meet 350+ participants and 20+ distinguished speakers, the Conference will be celebrated by a luxurious After-Party.
Advertisement
Top
Crypto
News
in
Your
Mailbox
Top
Crypto
News
in
Your
Mailbox