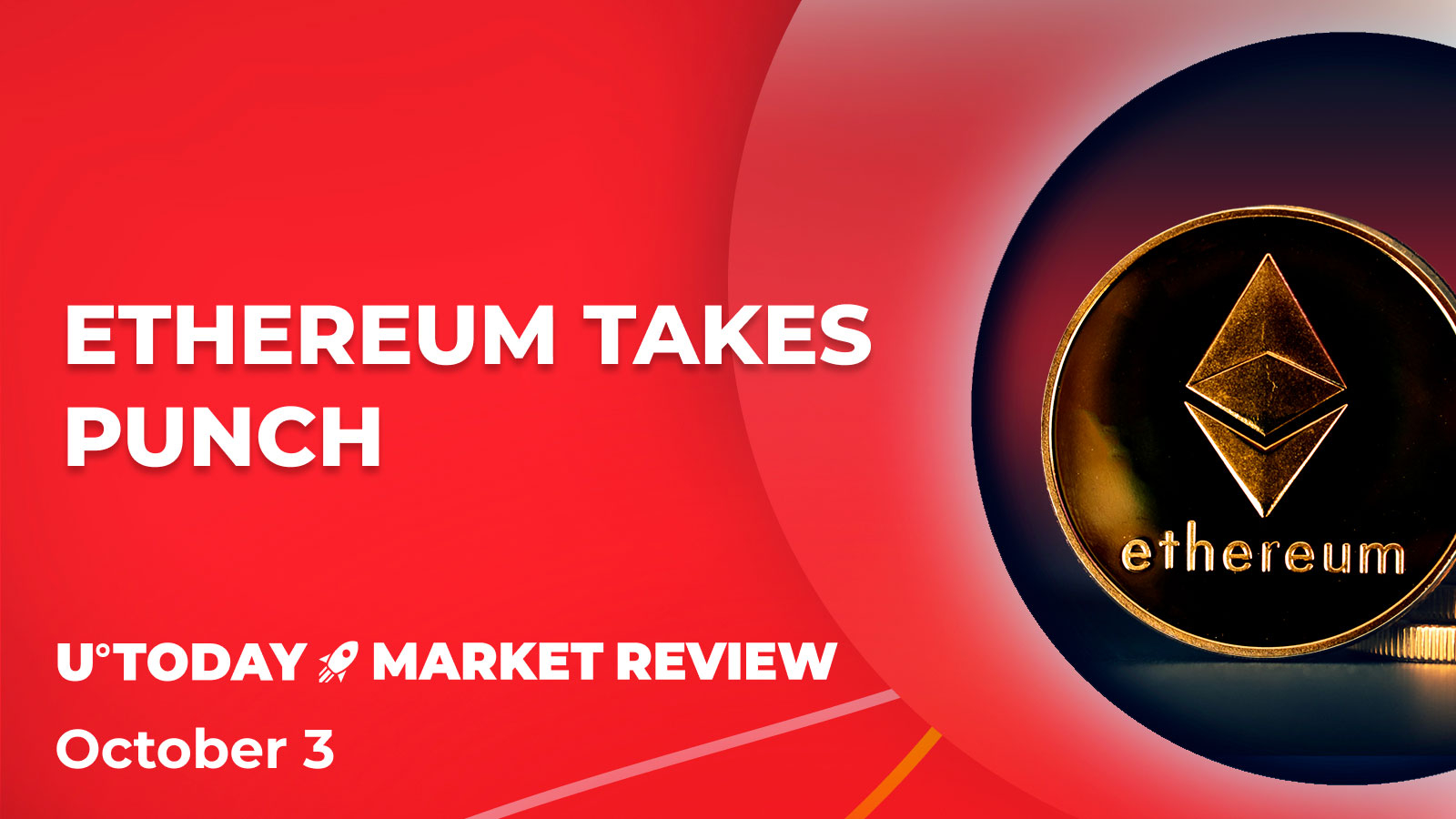 Cover image via www.freepik.com
Ethereum (ETH), the second-largest cryptocurrency by market capitalization, has experienced a devastating plunge in its price. After a promising surge, the asset is currently trading at $1,663.44, leaving investors and traders scratching their heads.
The market showed a surge in open interest, which is generally a sign of bullish behavior. Bulls seemed to be pushing the price of Ethereum upward, especially after its recent surge. However, this move appears to have been premature. The asset failed to establish any serious support levels, which are crucial for maintaining upward momentum.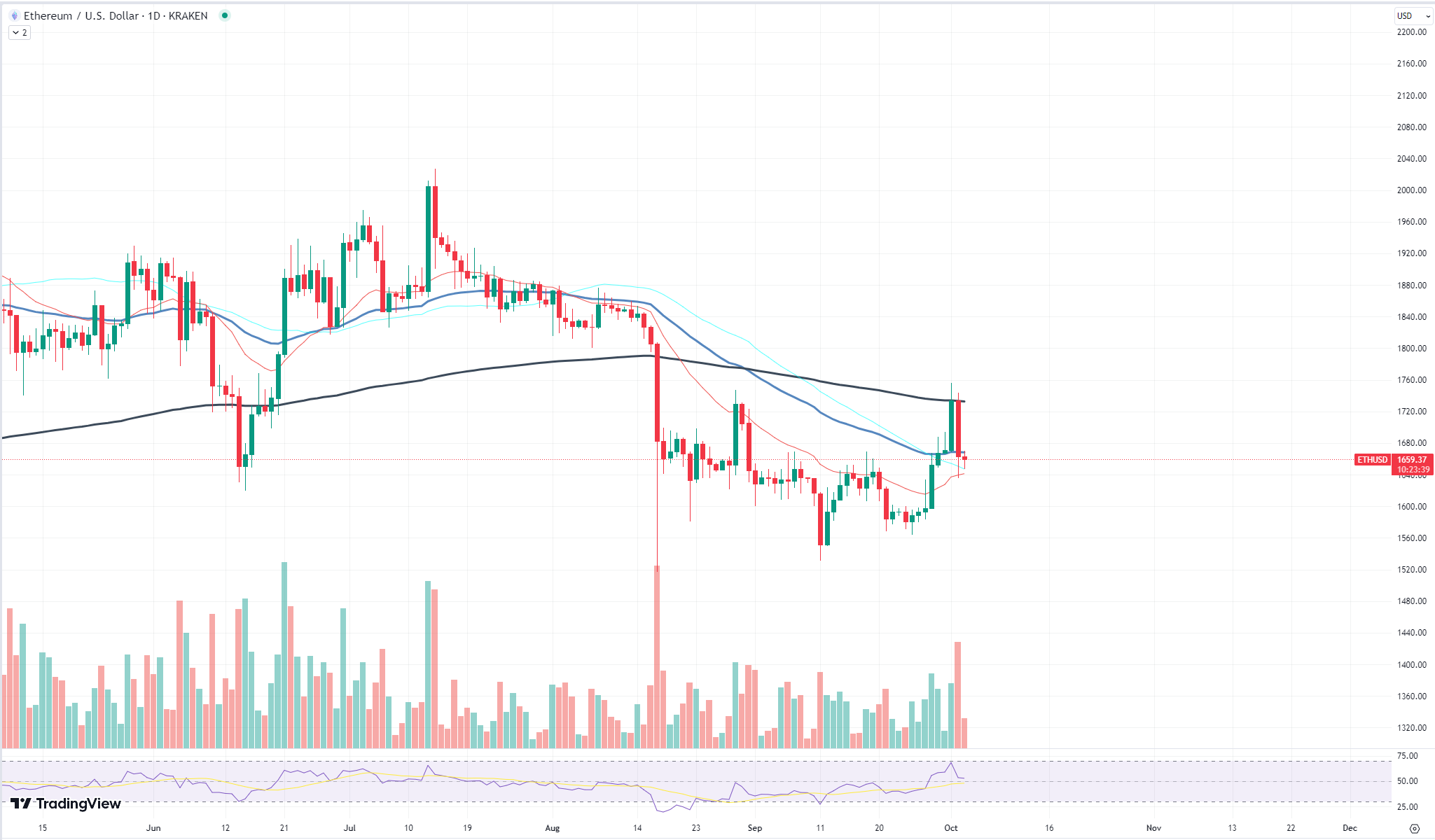 The lack of strong support levels has made Ethereum vulnerable to a sharp reversal, which is what we are witnessing now. The asset had no cushion to fall back on, leading to a devastating plunge. This situation serves as a cautionary tale for traders to not solely rely on open interest as an indicator of bullish behavior. It is essential to consider other factors like support levels, volume and market sentiment before making investment decisions.
Solana stays strong
The cryptocurrency market has recently experienced a substantial drop, with many assets losing up to 5% of their value in the last 24 hours. However, Solana (SOL) has managed to sidestep this fate, maintaining a relatively stable price. As of the latest data, Solana is trading at approximately $24.07, showing resilience in a bearish market.
The most plausible explanation for Solana's stability is the lack of bearish selling pressure. While other assets have been subjected to massive sell-offs, Solana has managed to move sideways, indicating that bears have been effectively sidelined.
This lack of bearish activity is particularly noteworthy given the asset's recent performance. Solana has been one of the standout cryptocurrencies of the year, and its ability to withstand market pressures suggests a strong underlying asset and community support.
The absence of a significant price drop on Solana could also be attributed to its increasing dominance over Ethereum in some use cases, which has likely contributed to its resilience. The asset has been gaining traction for its lower transaction fees and faster processing times, making it an attractive alternative to Ethereum for certain applications.
Price analysis indicates that Solana is holding its ground well. The asset has not shown any significant downward movement, and the trading volume suggests that there is still interest in holding rather than selling. This could be a strong signal for potential investors looking for assets that can withstand market volatility.
Cardano faces significant resistance
As of the most recent data, Cardano (ADA) is trading at approximately $0.2629. The asset is currently facing a significant resistance level at the 50 EMA, which has become a battleground for both bulls and bears. While the bulls are striving to push ADA's price above this critical level, the bears are equally determined to pull it back down.
The Relative Strength Index (RSI) is nearing the overbought zone, indicating that the asset might be overvalued in the short term. This could lead to a potential pullback if the bulls fail to sustain the upward momentum. Additionally, trading volumes have not been particularly strong, further suggesting that the bulls are losing their grip on the market.
The ascending trend that ADA has been following recently is not gaining any substantial ground for growth. This lack of momentum is a concerning sign for those hoping for a bullish trend continuation. If ADA fails to break above the 50 EMA resistance level convincingly, we could see a reversal that might push the asset back to its local lows.
Given current market conditions, traders and investors should exercise caution and closely monitor ADA's price action around the 50 EMA level. A decisive break above or below this point could set the tone for ADA's price trajectory in the coming weeks.