The new week has started off for EOS even worse than the previous one, as its rate dropped by around $0.5 just in a few hours.
Currently, EOS is the biggest loser among the top 5 coins, having lost more than 3% over the last 24 hours.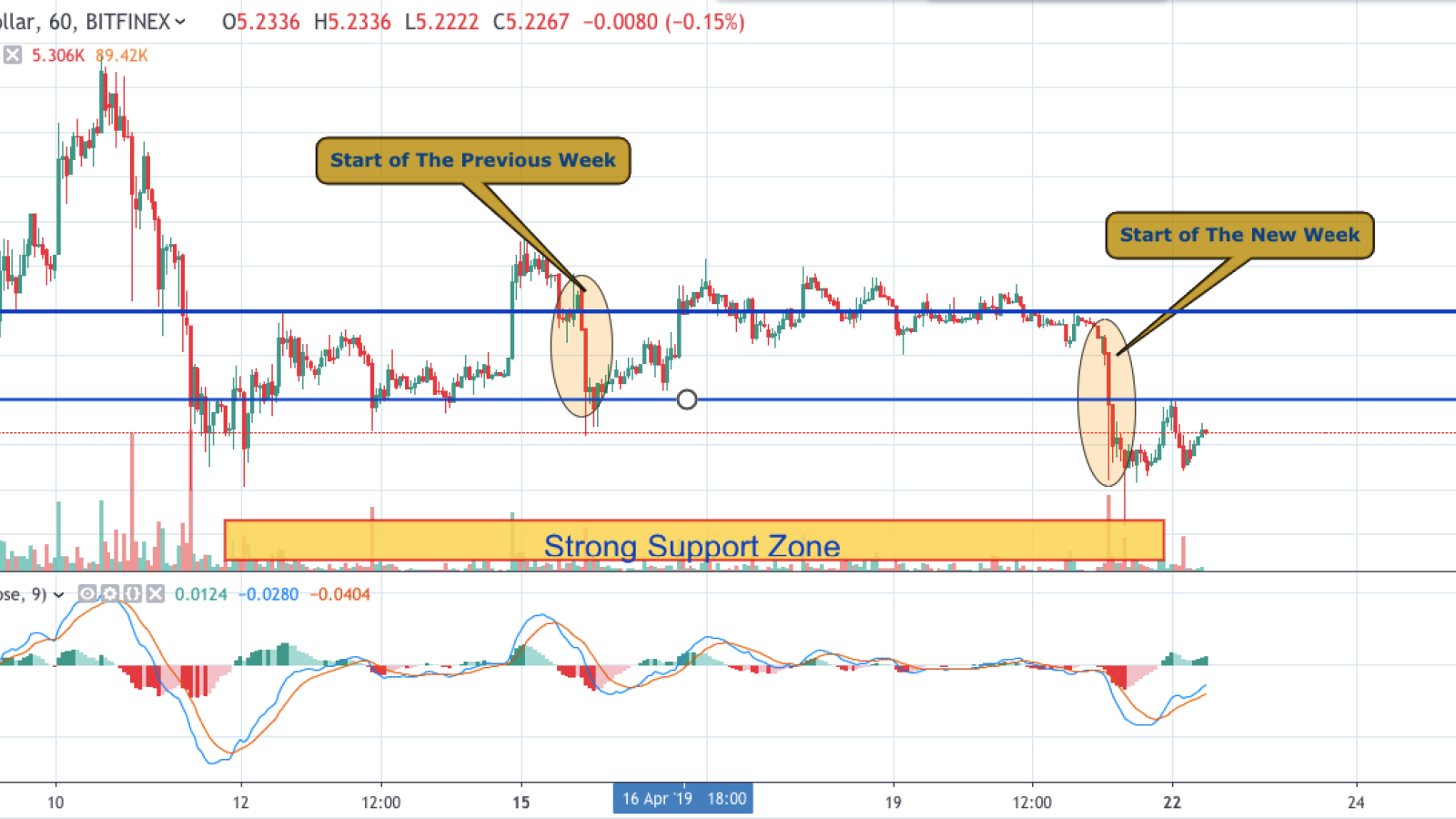 On the 1-hour chart, there is a strong resistance zone at $5, which was not broken yesterday. If an important point of the previous week was $5.5, then a crucial area of the current one should be $5.3.
At the moment, it is important to reach and consolidate at $5.3 in order to move to previous levels.
Taking into consideration technical patterns, the MACD indicator shows the formation of a new bullish wave, which is supposed to push the price up.
Analyzing the 4-hour chart, a crucial resistance level is $6, while the vital support zone is $5. Currently, the quotes are trading at their local minima since the beginning of the month.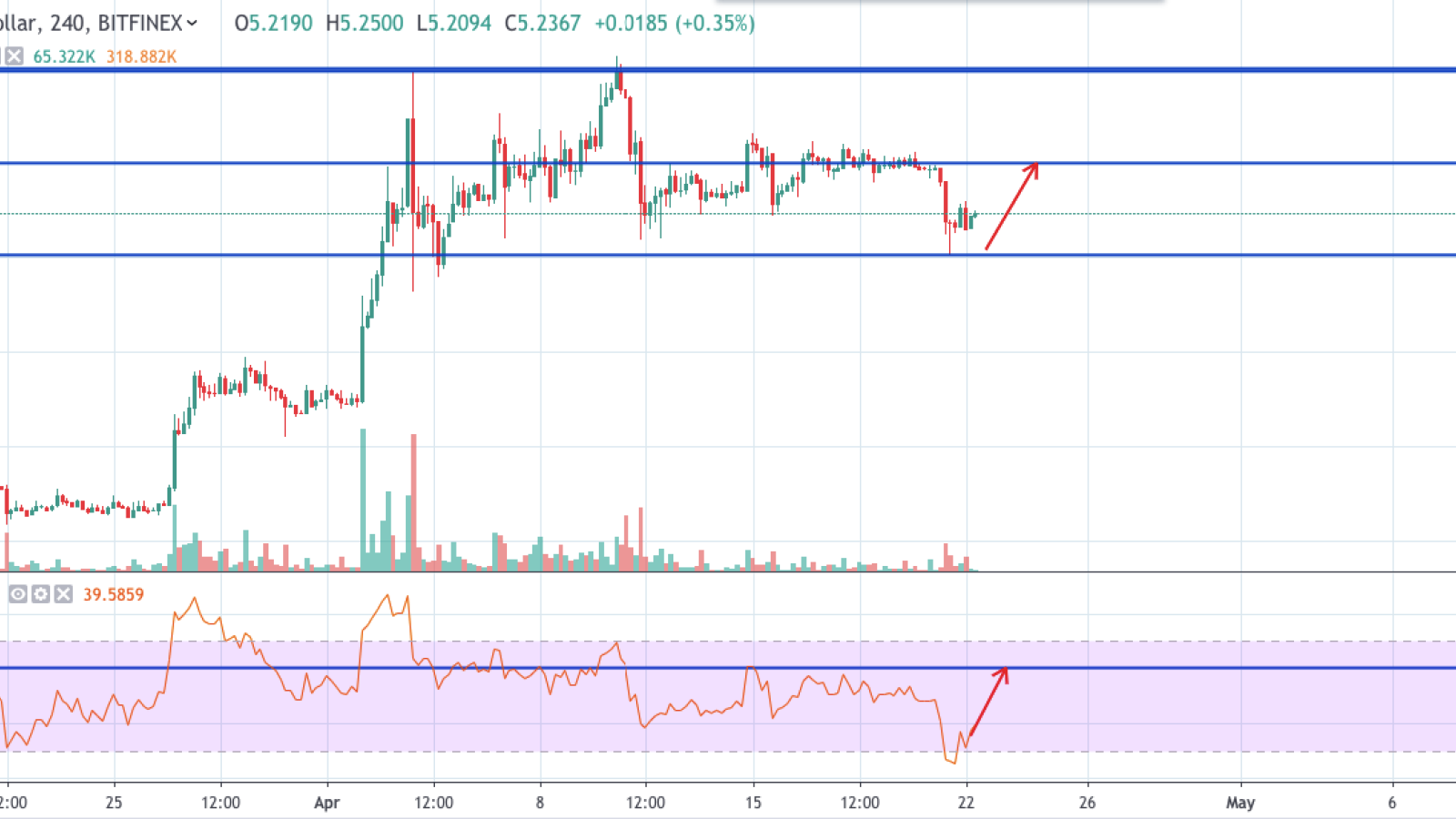 The RSI indicator shows the coin is oversold with an important point of 60. If we apply this pattern to our chart, we can predict that $5.5 is equal to the data of the indicator.
However, that bounce back is only possible with the interest of traders and investors in EOS. Now we do not see such a tendency, as the market capitalization of the 5th most popular coin lost around $200 million over the last few days.
The price of EOS is trading at $5.22 at the time of writing.