With so many unknown unknowns happening on the crypto market, EOS also cannot decide in which direction to move. After hitting the $5 threshold, it nosedived as quickly as it spiked. What to expect from EOS in the short run? Read EOS price predictions from TradingView experts to make an informed trading decision. We'll observe several possible scenarios for EOS development.
Full $6 retracement is ahead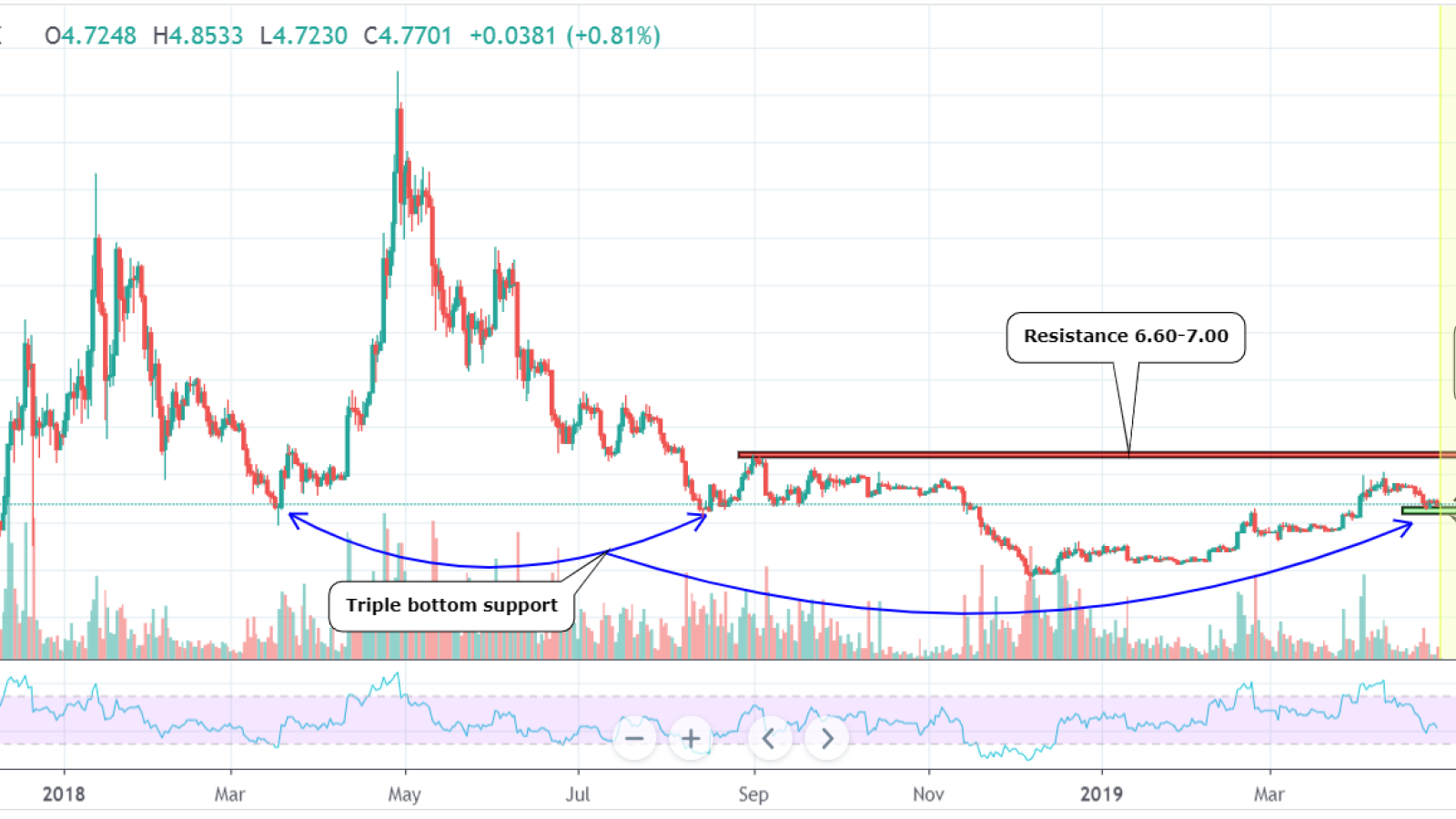 Looking at this EOS price chart we can see that EOS has triple bottomed, and now is striving to hit the $6-$7 resistance. The last time it managed to reach the $5 level, but couldn't break further. So, what's next? According to LiquidMEX, EOS has the potential to reach the $6 target, but it might also get a long position within $4.3-$4.6.
EOS will drown in Elliot waves – $4 is the bottom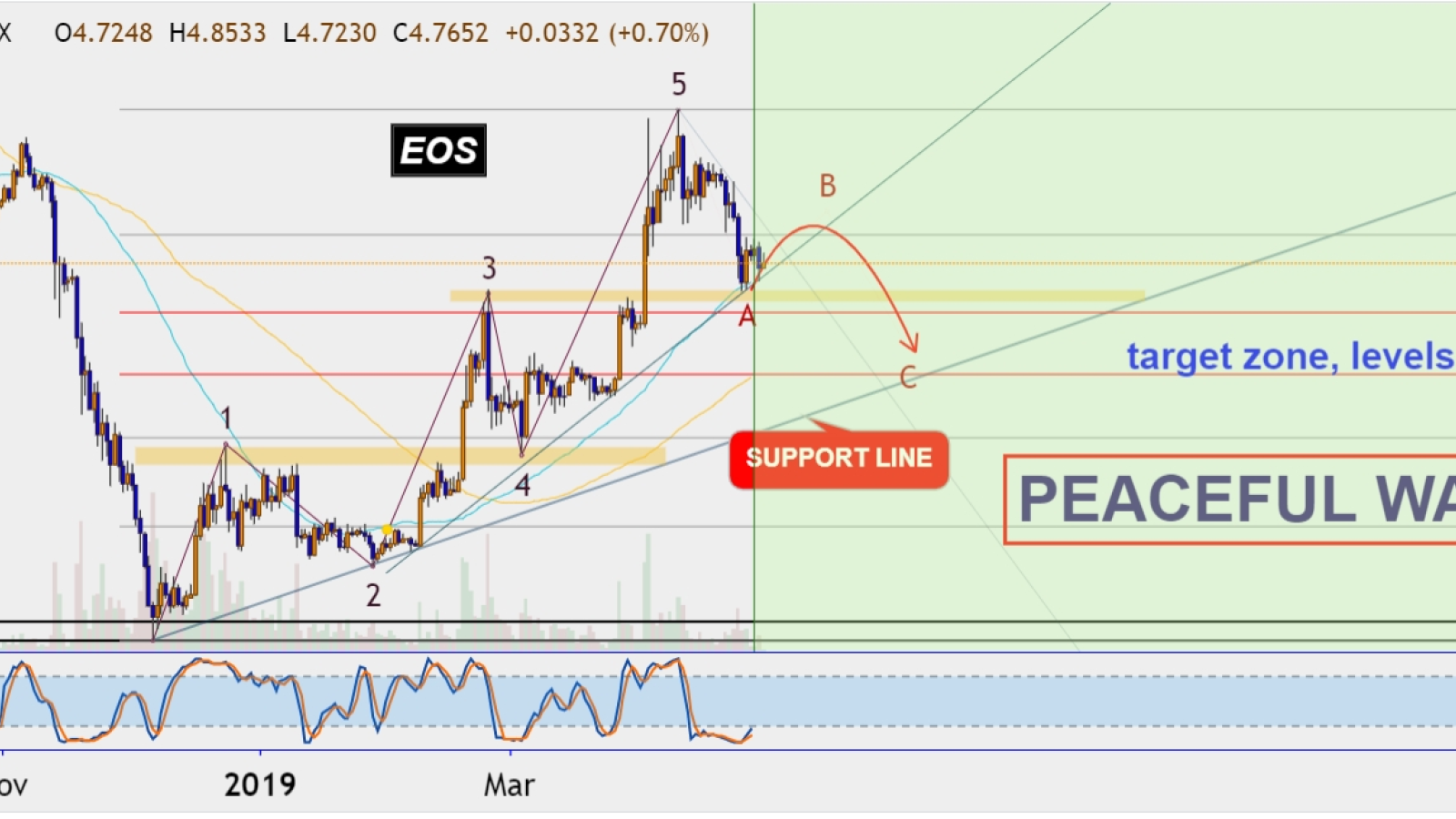 As we see on the price chart from PeacefulWarrior, the EOS price has been through two targets: 1-2-3-4-5, and ABC. Most likely, Elliot 1-5 waves have led EOS to such state, and now it's heading to the support zone of $4. Most likely, this price level will be achieved at the beginning of May 2019.
$7.7 is the next level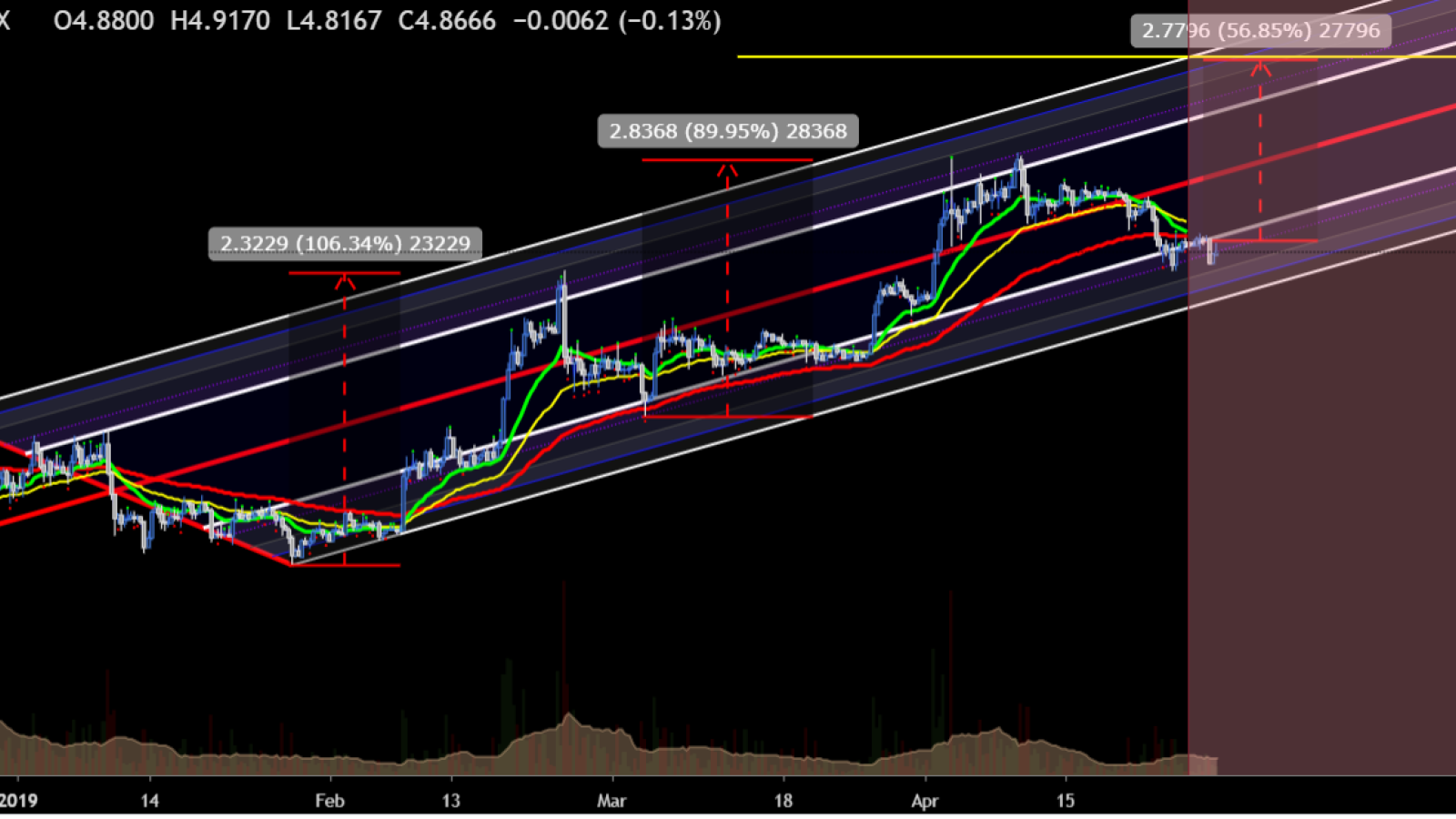 As we can see from this chart, EOS is in an uptrend at the moment, and the price has bounced off the quartile line a few times where the price is at this currently. A similar move in the uptrend would see the price reaching the $7.70 levels. However, this EOS price prediction is purely based on the current trend. Before making any decisions, you should do your own research. User Skinwah is very bullish on EOS, but cannot give any guarantees.
EOS looks more positive in EOS/BTC chart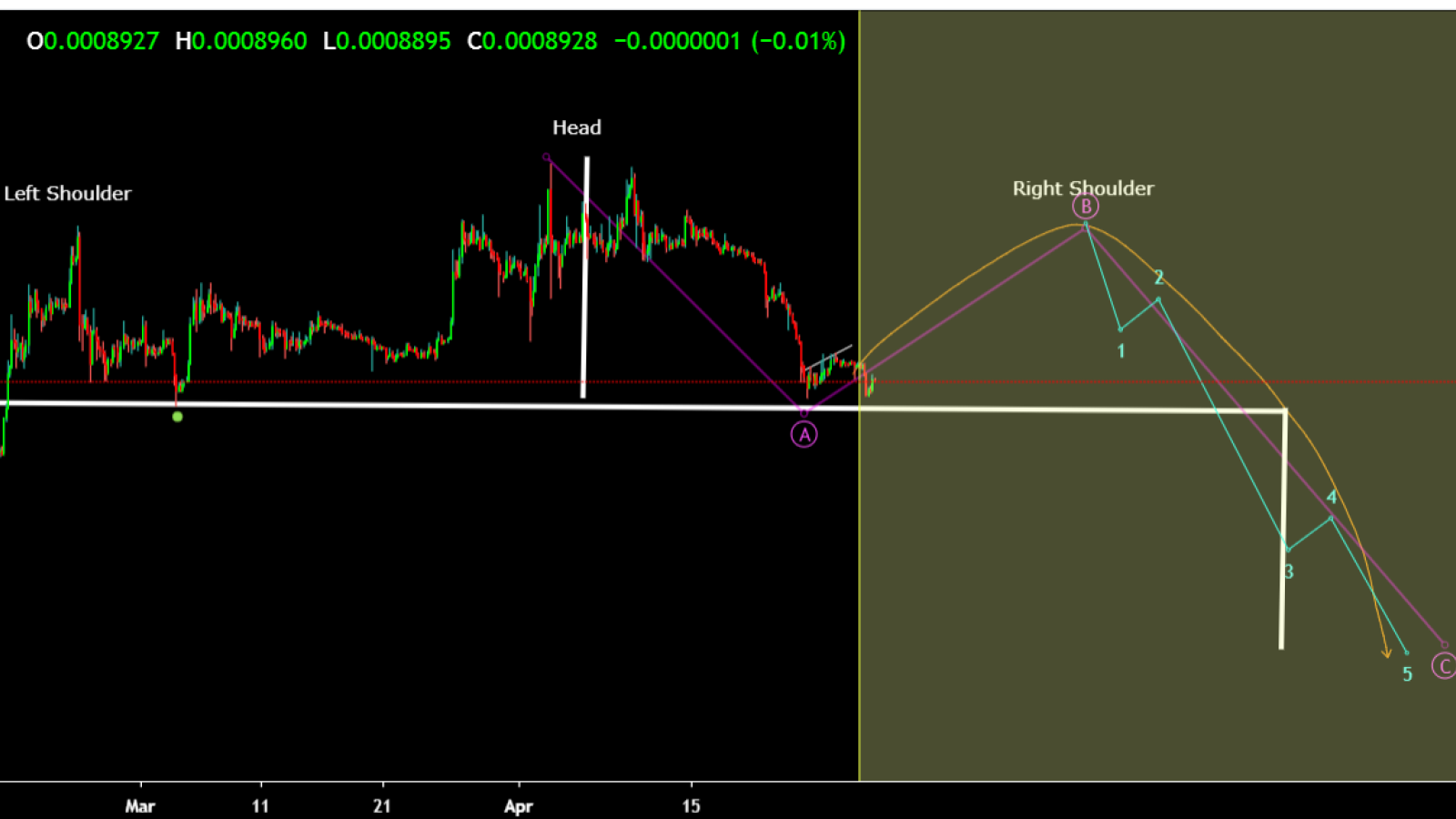 It is too early to make conclusions, but user Cryptosuf thinks alts are due for some type of corrective bounce. This could possibly lead to the creation of the right shoulder. From there we will have more insight as to where this is going. All in all, the EOS/BTC ratio looks way more promising than the EOS/USD pair. Traders might see some profits in the mid-term future.
Final words
Should we worry about EOS' future? Absolutely not!
EOS is an ideal empowering agent to support developers and architects in assembling decentralized applications. Technically-savvy and fund-savvy financial specialists stake on this coin due to its fabulous 'Block One' innovation which is helping it grow and develop at a quicker pace. In fact, EOS is getting a large portion of hopeful expectations.
The average price prediction for EOS is $15 by the end of 2019. Many predict that EOS will become the most successful ICO in the Ethereum network. The results of the EOS crowd sale and adaptability makes it one of the five most critical tokens, even according to the market capitalization.
Some say that EOS will cost around $9.79 by the end of May, so we shouldn't give up on it – it's just going through a short retracement period.