During the periods of extreme volatility, crypto enthusiasts try to keep tabs on every single market move. The market visualization from Coin360 vividly shows where the cryptocurrency market is heading at any given moment.

Coin360 CEO Evan Ropp revealed exclusively to U.Today about how he came up with the idea of the instantly recognizable treemap design. He also weighed in on a slew of tangible issues that pertain to his fledgling startup and the overall state of the cryptocurrency market.

U.Today: Hi, Evan! How did you come up with the idea of market visualization in the form a treemap?
Evan Ropp: Actually, the idea is not quite new. This type of visualization is popular on stocks trading resources and we just applied it to the cryptocurrency market. However, the cryptocurrency market is slightly different than the stock market, so we had to redesign some of the features. For instance, on COIN360 you can find filters which are different from other price trackers. Also, we added a function for creating up to five different watchlists, which our users find really helpful.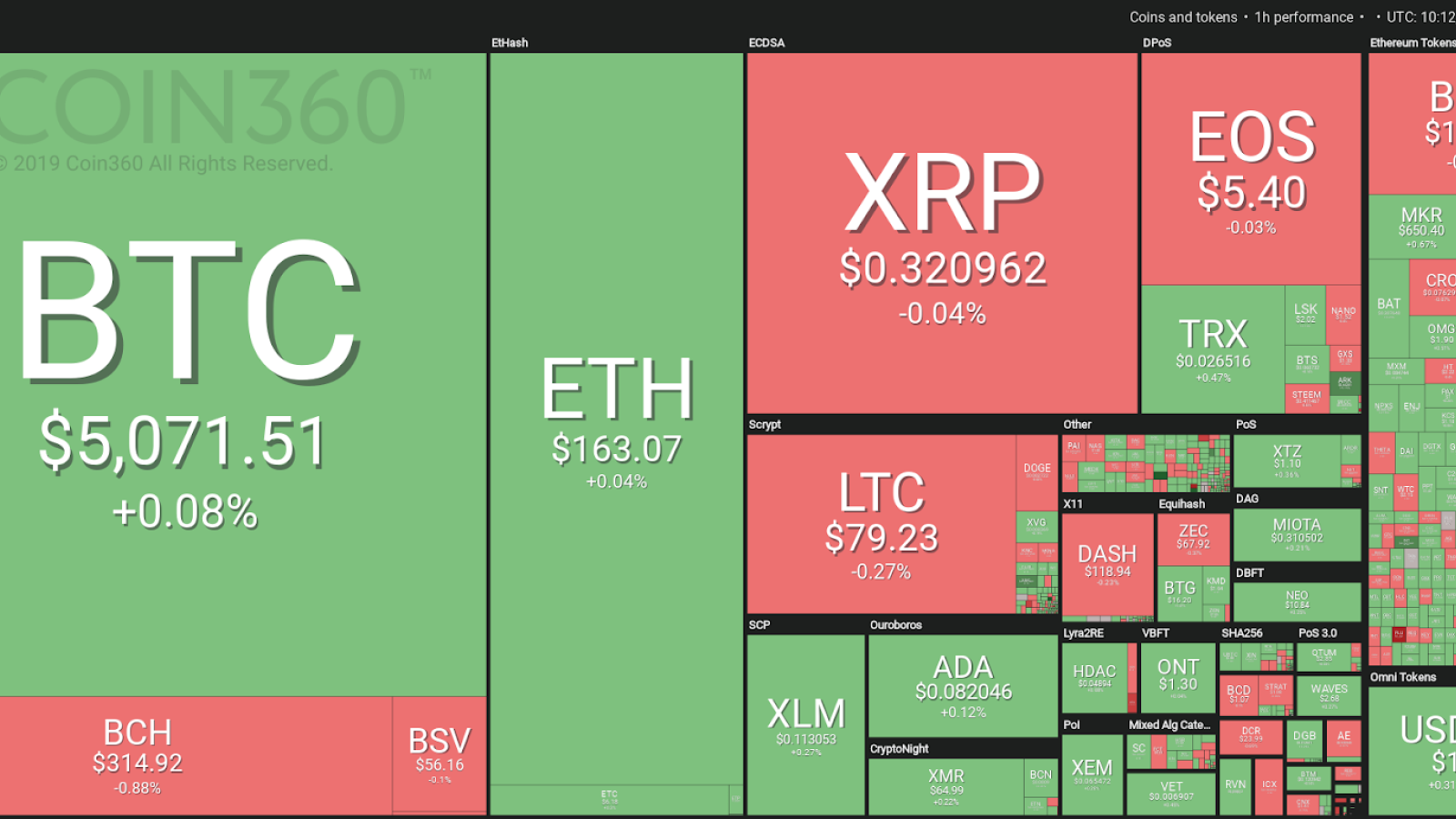 U.Today: Do you think you can compete with CoinMarketCap and CoinGecko?
Evan Ropp: The main focus of our team is on providing our users with the best experience. We understand that CoinMarketCap and CoinGecko are market leaders. So we just want to develop our product without altering user behavior, but instead making our product faster, simpler, and smoother to use. For that, we update COIN360 and add new features quite often, for example, recently we updated the coin/token card. Also, we are always improving the mobile version of the site to make it work smoother. We are focused on developing our product because I am convinced that in this respect we can get ahead of market leaders.
U.Today: When do you plan to introduce other fiat currencies?
Evan Ropp: We have always had USD in the Base Currency section and recently we have added EUR, GBP and CNY. Additionally, the COIN360 team is planning to launch more fiats: there will be 29 additional currencies. The Base Currency section update is tentatively scheduled for the second quarter of this year.
U.Today: Was it technically difficult for you to implement the auto-update option? Where do you get your data from?
Evan Ropp: First of all, yes, it wasn't easy. We needed to rewrite and optimize our back and front end code. Secondly, we have developed our own API which is connected to exchanges. We are gathering all the data on our side. We will continue developing to consolidate our position on top of the market.
U.Today: Do COIN360 visitors use your new bubble-like map? Do you plan to introduce new similar features?
Evan Ropp: We had to remove our bubble-view map. We launched it in September 2018 and it seemed like a great idea. Moreover, none of our crypto competitors had a bubble view, but in fact, its usability wasn't so good. The feedback we got from our users suggested that the treemap and a common table view are way more convenient to use. However, we do have a die-hard bubble-view map fan, so we worked out something special for him.
U.Today: You occasionally post Infographics on your social media platforms. Do you plan to make more of them in the future?
Evan Ropp: COIN360 is about bringing data in the most understandable visual form. We see that our users and followers really like these infographics as well as the platform itself. So, we are planning to make infographics more frequently and publish them on our Twitter. We will also conduct more complex research to give our users more unique insights.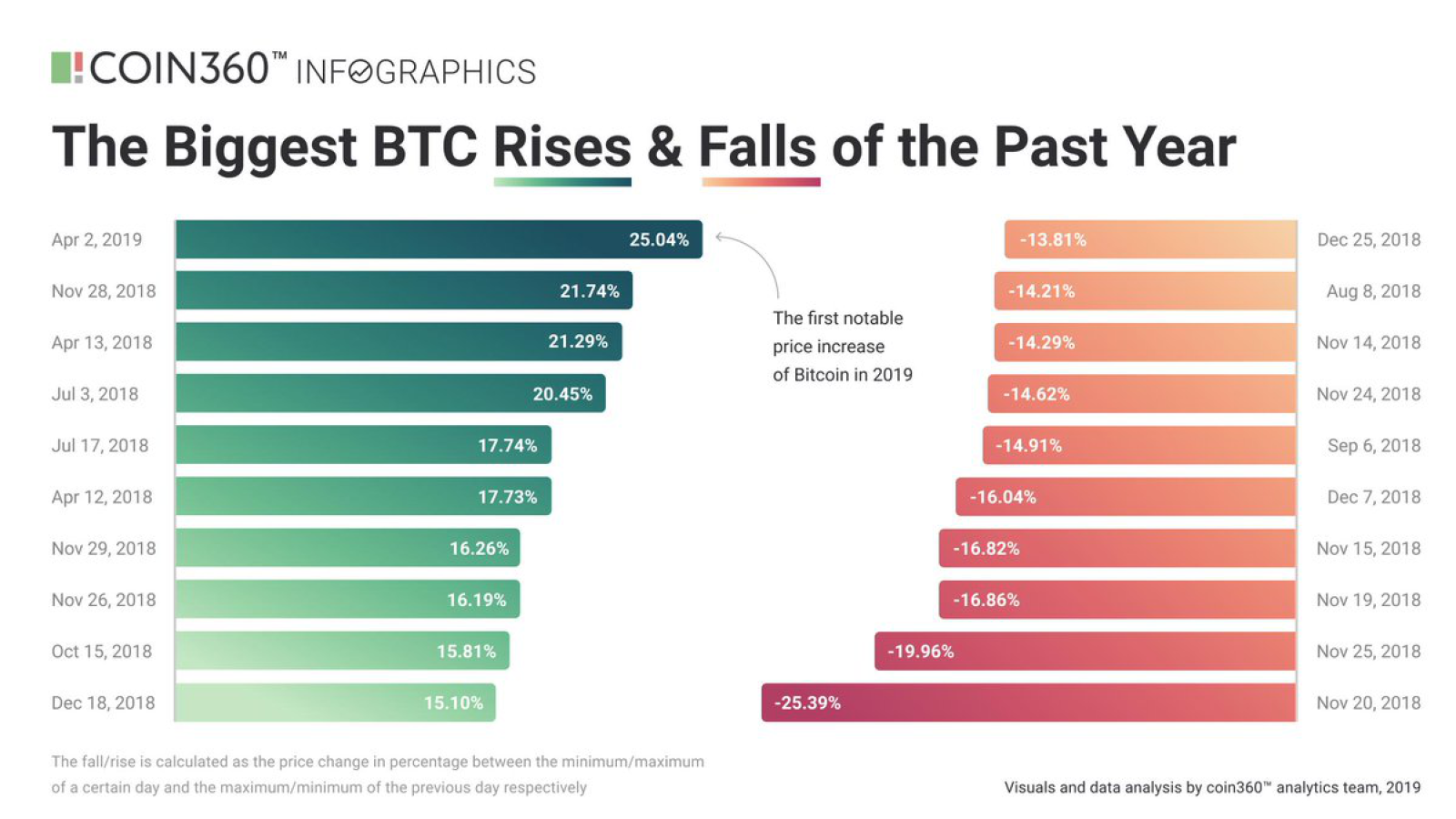 U.Today: You've previously mentioned that Grin is one of your favorite currencies. Do you think it has the potential to surpass other privacy coins?
Evan Ropp: I really like Grin, it is a breath of fresh air for the industry. Also, I really appreciate that the overall supply is unlimited because Grin uses a linear supply schedule of inflation, so this has users spending not to just hodl. In my opinion, Grin has been adequately developed for the long term and not just for speculative short-run reasons. Can Grin surpass other privacy coins? I believe so, but it has to become more user-friendly.
U.Today: What crypto trends will define 2019?
Evan Ropp: I'm not a fortune teller, but there are some things that I think are likely in 2019.
First, I would focus on the Initial Exchange Offering (IEO). This may help startups and other companies raise money. There is not enough trust in ICOs, but the names and brands of exchanges can attract new people and money to the industry.
Second, I'd like to mention stablecoins. There are many people who are interested in the cryptocurrency market but they are afraid of high volatility. Stablecoins might be the solution.
Third, you have to look at institutional investors. I hope that we will see more professional services when Bakkt gets launched. If just a small percentage of institutional clients would enter the crypto market I think we'd be looking at a new bull run.
U.Today: Do you get upset when Bitcoin hits a snag and the whole site turns red?
That's a nice question. I get more upset not when BTC goes down but when the whole site turns red. There is a strong correlation between BTC and altcoins. I hope this will change and altcoins won't be so dependent on Bitcoin. By the way, when COIN360 turns red I'm just setting custom period of time to turn it to green (laughing).
U.Today: Will Bitcoin remain the biggest currency on your site in the long run? What coin could replace it?
I suppose, that in ten years Bitcoin will still be the number one coin in terms of market capitalization. I really would like to see new technologies and solutions on the market. Hopefully, in ten years, Bitcoin's dominance will fall to 20% of market capitalization. Regarding particular currencies, I believe in the EOS project. XRP also has nice chances because it has the highest level of confidence from institutional investors.