Enya Labs, which is a core contributor to the Boba Network (BOBA), the first-ever multi-blockchain Layer-2 ecosystem, shares the details of a major addition to its directorial board.
Enya Labs names Curtis Schlaufman its new global head of marketing
According to the official announcement shared by the team of Enya Labs, seasoned Web3 manager and "intrapreneur" Curtis Schlaufman joins it as the new global head of marketing.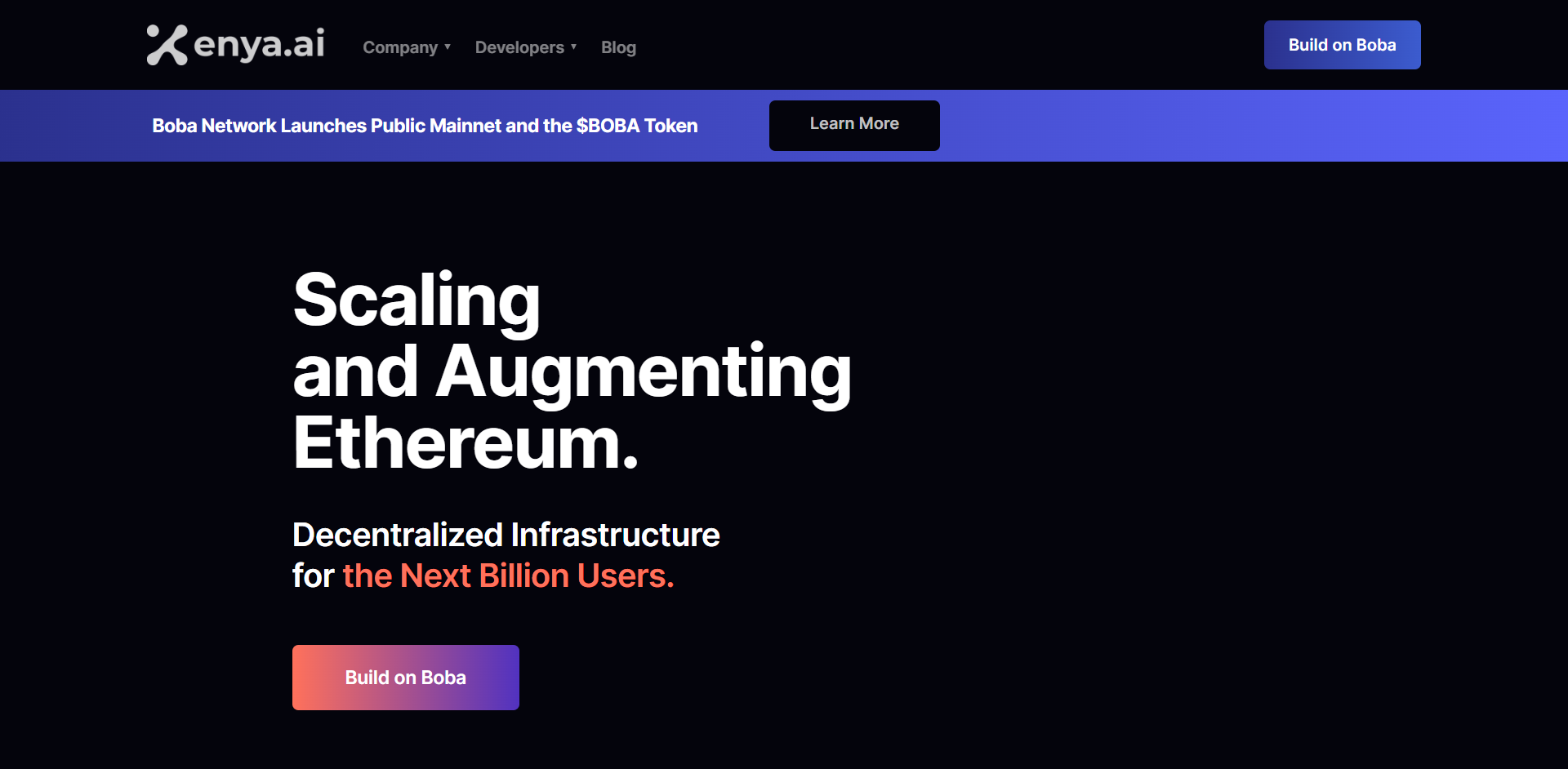 Prior to joining Enya Labs, Mr. Schlaufman served as VP of Marketing and Communications at Valour Inc., a public mainstream digital assets services provider that allows retail investors to get exposure to crypto markets using their bank accounts. The company was awarded 2022 Startup of the Year by Financial News and logged over $325 million in net sales.
He has solid experience in start-ups, enterprise and agency and is well known for his end-to-end marketing skillset. He coordinated the marketing and promotional strategies of dozens of global brands.
Alan Chiu, co-founder and CEO of Enya Labs, is excited by the new addition to his team and is sure that the collaboration with Mr. Schlaufman will unlock new opportunities for Boba Network's (BOBA) progress:
We're excited to welcome Curtis to our leadership team. With his truly unique background and skillset, he'll play a key role in helping Enya Labs reach new heights of global growth. Hybrid compute unlocks the potential for Web2 and Web3 builders, and we're thrilled to bring Curtis on board to help us increase adoption for our technology solutions that promote a more connected and transparent world.
As covered by U.Today previously, Boba Network (BOBA) made headlines last January by launching a joint bug bounty campaign with ImmuneFi, with $1 million in the rewards pool.
Pioneering multi-chain L2s: What is Boba Network (BOBA)?
Curtis Schlaufman highlighted that his mission at Enya Labs will be challenging and inspiring as the project sets ambitious goals in the Web3 disruption segment:
I'm thrilled to join the team at Enya Labs. I've been impressed by the company's ability to innovate and adapt to changing market conditions - especially important in the current macro environment. Enya Labs' expertise in distributed systems engineering and application development, combined with its focus on blockchain technology, enables it to continuously evaluate and improve its solutions to meet the industry's rapidly evolving needs.
Enya Labs is a core contributor to Boba Network (BOBA), a top L2 scaler for the multi-chain sphere. It is the first scaling solution that operates on the top of Ethereum (ETH), Moonbeam (GLMR), Avalanche (AVAX) and BNB Chain (BSC).
Also, it is getting closer to onboarding Uniswap (UNI), the largest Ethereum-based decentralized cryptocurrencies exchange. The proposal was supported by the majority of UNI holders in early February 2023.