Dutch Blockchain Week 2023 | November 13-17, 2023
Event details
Location:

Event place

ASML headquarters in Veldhoven, the Netherlands

Dates:

Mon, 11/13/2023 - Fri, 11/17/2023

Website

https://dutchblockchainweek.com/

Price: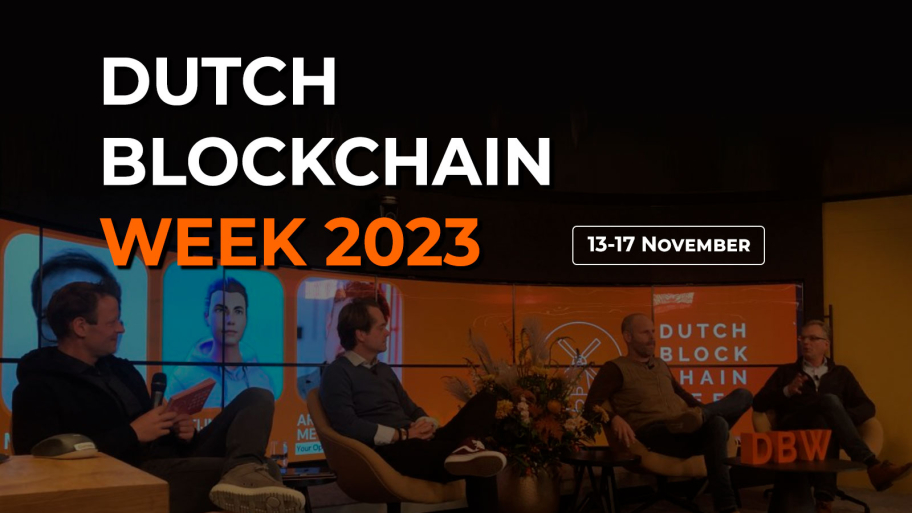 Cover image via U.Today
The Blockchain Netherlands Foundation (BCNL) is excited to announce the fifth edition of Dutch Blockchain Week (DBW). Scheduled to take place from November 13th to 17th, this year's event builds upon the success of last year, promising more ecosystem events, more partners and more opportunities to explore everything about blockchain. In the previous year, Dutch Blockchain Week 2022 hosted over 30 different ecosystem events and connected over 5,000 individuals throughout the week.
If you're interested in a sneak peek of Dutch Blockchain Week events, the Dutch Blockchain Week 2022 aftermovie is now live, giving a small preview of what you can expect! This year DBW23 aims to host 50+ ecosystem events in 15 cities that bring together some of the most involved Dutch organizations in the web3 space. From startups to familiar names like ASML and EY, this year's event will bring together a range of companies showcasing the use cases of blockchain technology in various industries.
For those unfamiliar with Dutch Blockchain Week 2023, it is a community-driven event week dedicated to making connections, sharing progress, and exploring the landscape of blockchain technology within the Netherlands. Hosted by Blockchain Netherlands Foundation, this event-filled week consists of the BCNL event at the ASML headquarters, a series of ecosystem events organized by the community and strategic partners like EY, Deloitte and Chainanalysis, and the third edition of the highly anticipated Dutch Blockchain Awards. Whether you're a seasoned Web3 veteran or simply curious about Web3, DBW23 extends an open invitation to all, inviting you to immerse yourselves in the world of Web3 over the entire week.
The main event of DBW23 will be hosted at the ASML headquarters in Veldhoven, next to Eindhoven, a buzzing region known for its thriving ecosystem of innovation and tech-companies. The full-day event will focus on the theme of true enterprise adoption and real-life applications in areas like supply chain management, ID verification, and asset tokenization. It will feature a series of interactive sessions, networking opportunities, and inspiration boosts – all revolving around blockchain technology.
Join Fellow change makers, professionals, entrepreneurs, governments, corporates, regulators and other enthousiast from the field.
Advertisement
Top
Crypto
News
in
Your
Mailbox
Top
Crypto
News
in
Your
Mailbox