Dogecoin (DOGE) is wriggling out of its bearish loss with a mild surge of about 1.33%, with its price pegged at $0.06633, per data from CoinMarketCap. The rally in the price of Dogecoin is notably a boost that might suggest it is on track to fuel the bull run for the broader altcoin market.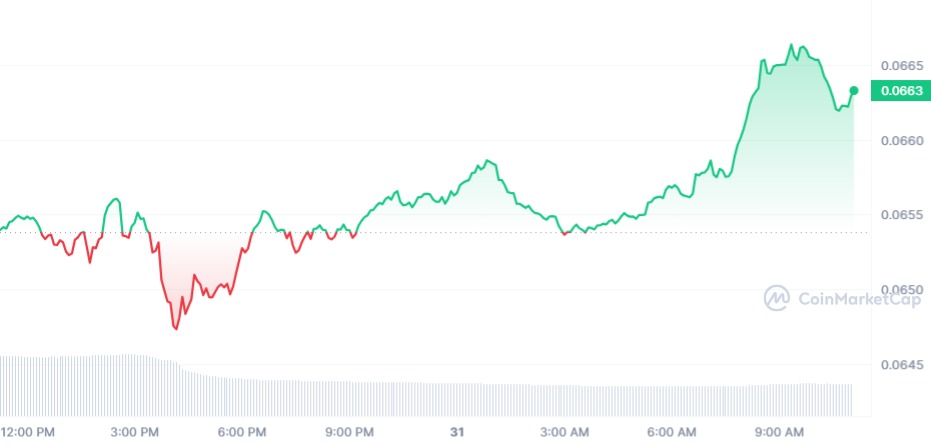 Dogecoin has been notably flying under the radar over the past few days, even with the market experiencing a major rout that has placed pressure on the top tokens. At current price performance, Dogecoin is now up by 4.45% in the trailing week and is largely showcasing a more defined upside for growth.
The underlying price jump has been stirred as trading volume is just picking up momentum, with more than $255 million traded on secondary marketplaces in the past 24 hours. The luster or attractiveness of Dogecoin lies in many factors that have made primed it well to fuel the next altcoin rally.
A doubling-down tweet from X app owner Elon Musk can further lend a bullish narrative to DOGE's attempts to retest its monthly high, pegged at $0.077.
Maintaining needed resilience
Dogecoin is notably exhibiting a broad resilience that has positioned it as a better-performing altcoin when compared to the likes of Solana (SOL), Cardano (ADA) and XRP, which at the time of writing are battling a bearish grip across the board.
The resilience of Dogecoin is also showcased in that, without a piece of major ecosystem news to help prop up the community and revive demand, it has maintained its ranking as the seventh largest digital currency, surpassing the likes of Cardano, Solana and Tron in terms of underlying market capitalization.
Dogecoin has retained its value as both a meme coin and a payment token, a utility consideration it is hoping to double down on in the coming weeks.