Dash is set to perform a major update to their InstaSend feature to make all transactions instant, secure and permanent. This could be a major step towards using cryptocurrency as a viable day-to-day payment method.
Currently, InstaSend comes as an optional feature that has be manually activated by the user and that incurs an additional transaction fee. With the addition of the new Automatic InstaSend, all "simple" transactions (about 90% of all transactions) will benefit from the instant settlement, which will make paying with Dash as fast as "traditional" methods. Also, InstaSend will not incur an additional fee.
Chart Analysis – DASH/USD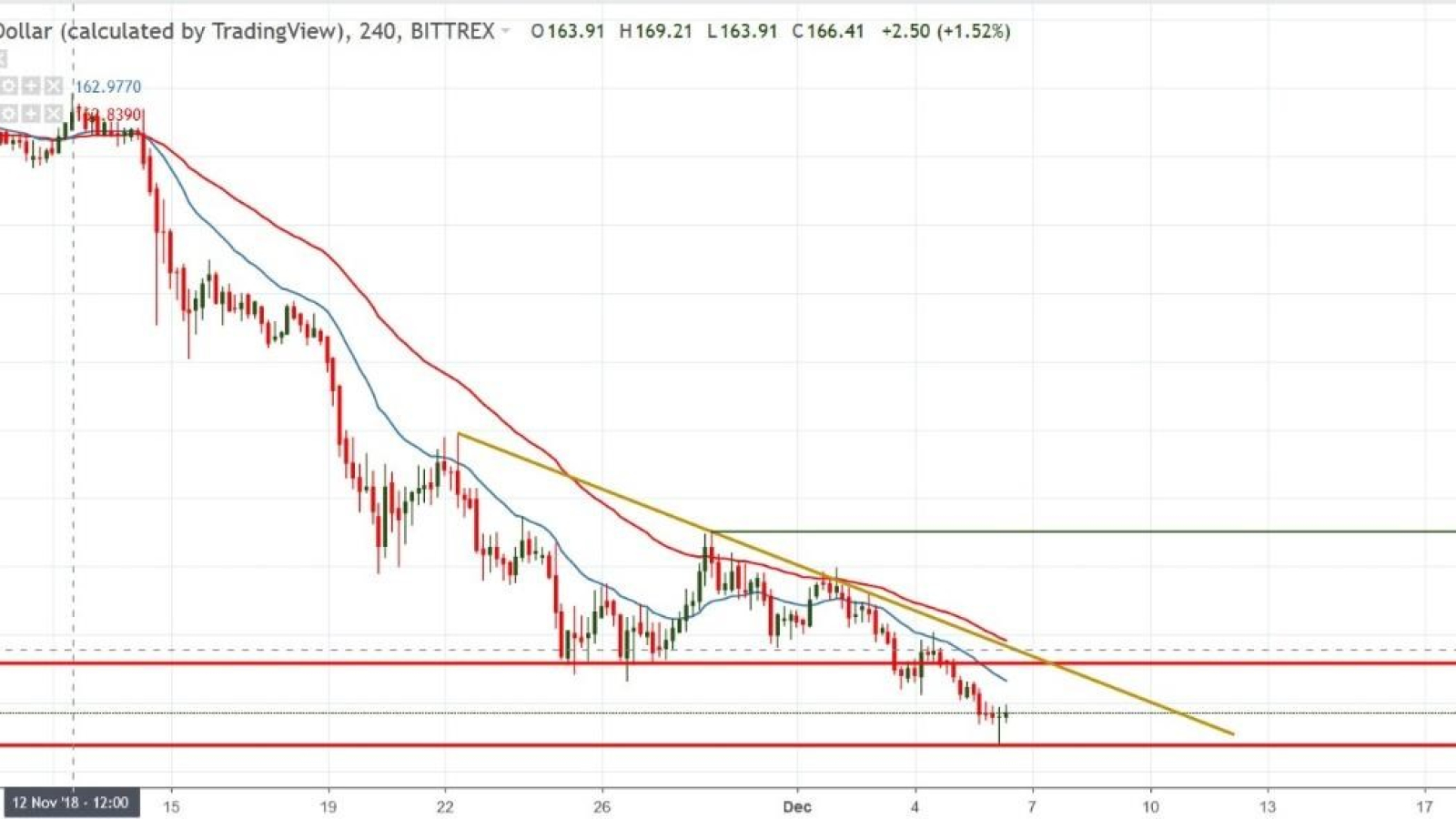 Despite the positive news, Dash has been sliding lower and losing almost 20% against the US Dollar during the last 7 days and close to 5% for the last 24 hours. Currently, it is trading just above $78 and has broken the previous low.
The technical picture looks very much bearish for Dash, and all we can expect right now is a bullish retracement because the downtrend is overextended. A reversal is unfortunately not in sight, at least not based on technical reasons.
The previous support at 86 has turned into resistance and the pair has reached a low at 74, which is now turned to support. As seen from the above 4H chart, the price has printed a rejection candle (long lower wick) right on said support level but it seems to lack strength (small candle body, multiple Doji candles just before it). If we are going to see a correction higher, the first target is 86 and the bearish trend line seen on the chart.
Support zone: 74
Resistance zone: 86 and the bearish trend line
Most likely scenario: bullish correction into resistance (no break expected for the short term)
Alternate scenario: break of 74 support and drop into 70 which is the next BRN (big round number)