A scammer has reportedly made 200 BTC on the dark web with the help of typosquatting. However, cyber threat intelligence company Digital Shadows claims that they couldn't verify whether these claims were valid.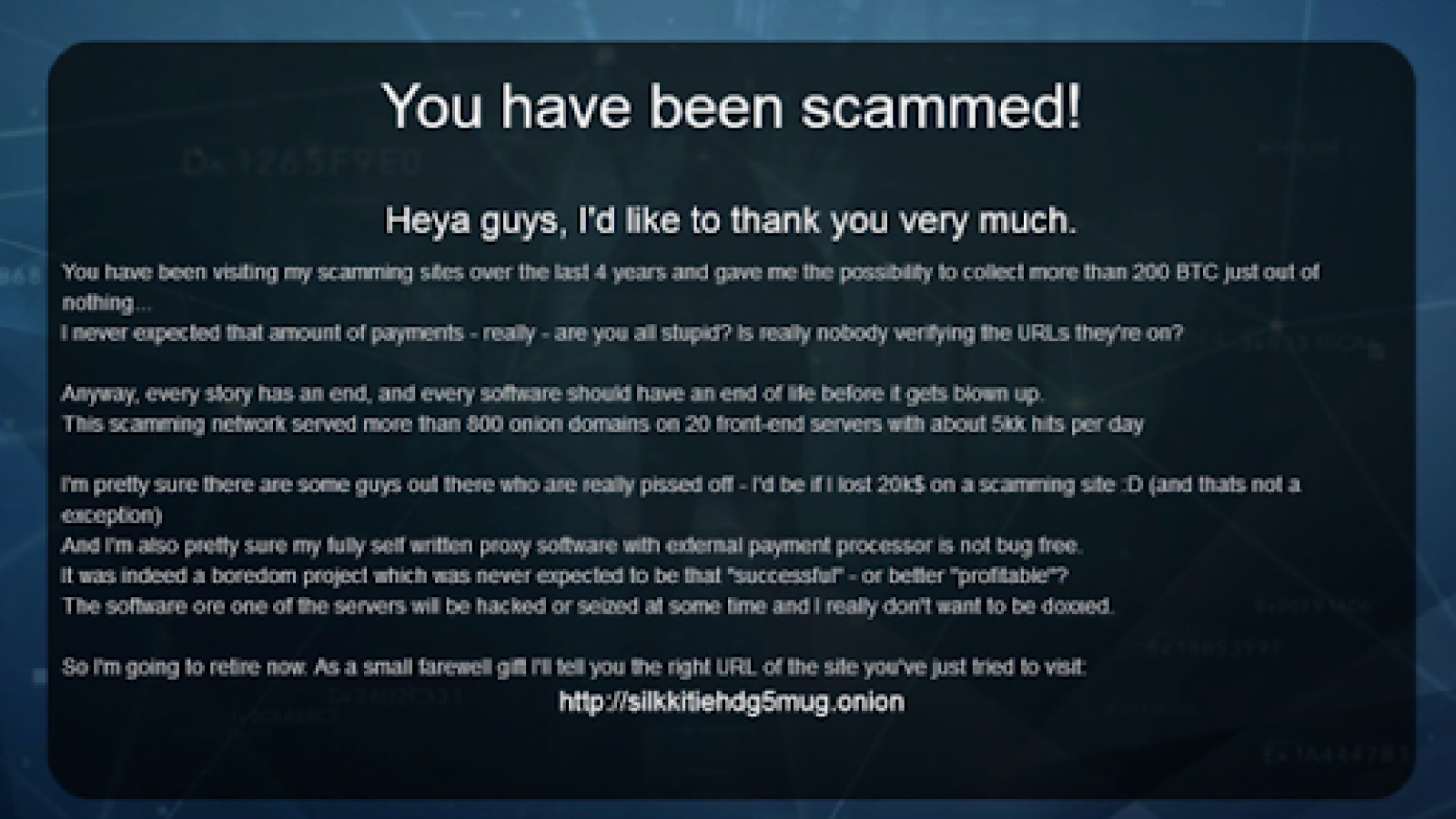 A network of typosquats
Criminals specifically target dark web websites since their domains are much longer, and it's easy to trick uninitiated users. One might think that one domain wouldn't be a big deal, but the report actually states that there is a large-scale a network of typosquats that has been active for at least four years and includes more than 800 domains.
Monetizing typosquatting
The bad actors (it could also be a single person or entity) earned as much as 200 BTC ($792,642 at press time). That essentially proves that brand impersonating can be a perfect money-making opportunity – criminals earn a lot of by running ads on fake websites and accepting payments from gullible visitors. As mentioned above, Digital Shadows still couldn't verify whether the group managed to amass such a huge amount of money.
Being cautious
In order to prevent such 'black swan' situations, Digital Shadows recommends its customers to monitor for typosquats and report them. The same applies to fake social media profile that can also put a damper on the company's reputation.