Cryptocurrency exchange Coinbase has filed Form S-1 with the U.S. Securities and Exchange Commission to go public via a direct listing.
Interestingly enough, it included Satoshi Nakamoto, the anonymous Bitcoin creator, as a designated recipient.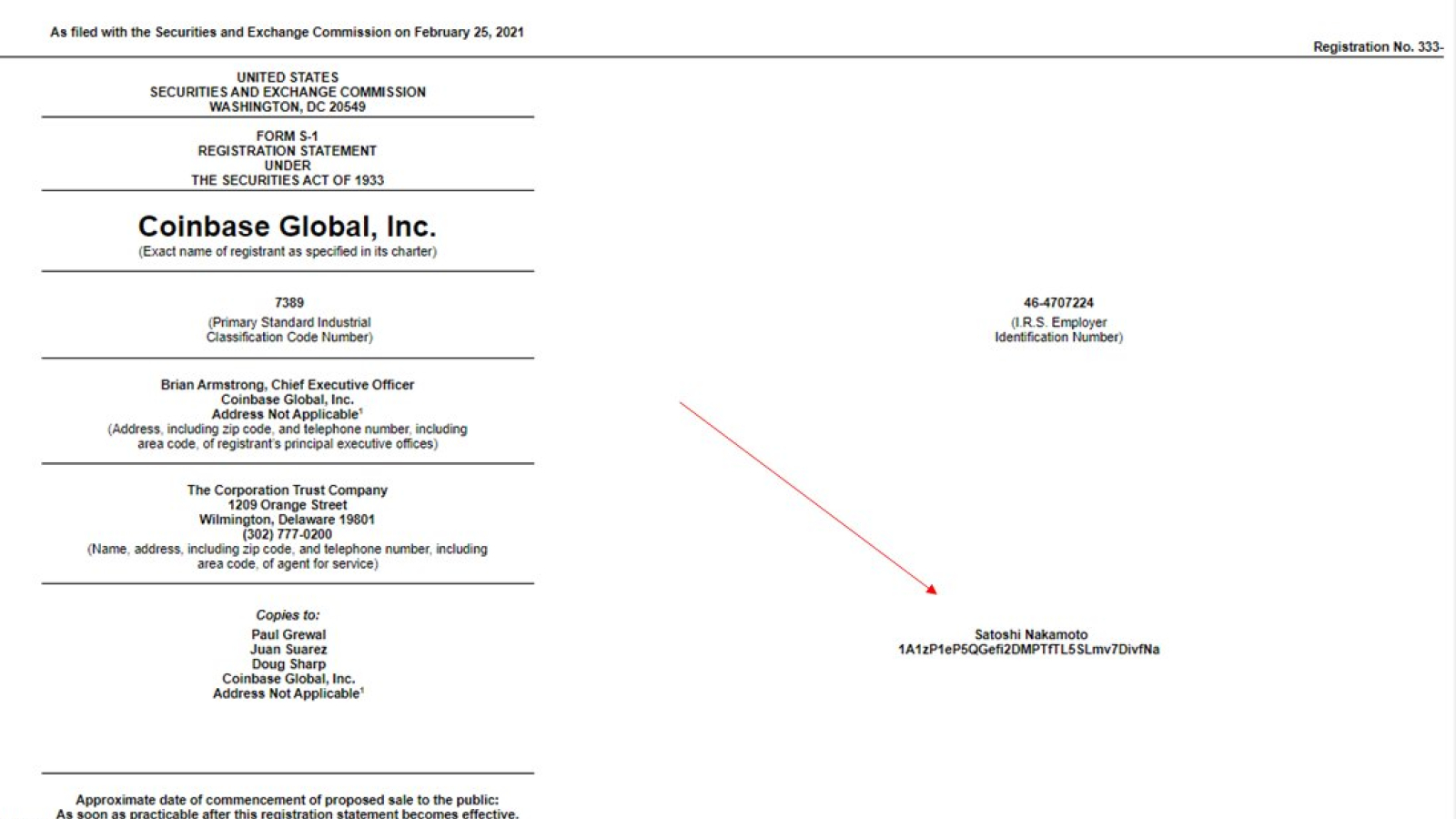 To no one's surprise, shares of Coinbase will be trading under the COIN ticker on the Nasdaq exchange.
As reported by U.Today, the company filed a confidential registration statement with the SEC back in December.
$322 million in profits
The largest U.S. exchange has reported a net profit of $322 million for 2020. For comparison, it actually lost $30 million the previous year:
We may not always generate sufficient total revenue to achieve positive cash flow from operations or profitability in any given period, and our limited operating history and the volatile nature of our business make it difficult to evaluate our current business and our future prospects. For instance, although we generated net income of $322.3 million in 2020, we incurred a net loss of $30.4 million in 2019. We have encountered and will continue to encounter risks and difficulties as described in this section. If we do not manage these risks successfully, our business may be adversely impacted.
The cryptocurrency giant derived 96 percent of its $1.2 billion net revenue from transaction fees.
Earlier, Axios reported that the company's estimated valuation had surpassed $100 billion, which means that it is on track for the second-largest public debut for an American tech company since Facebook's landmark IPO in 2012.
In January, Coinbase revealed that it had 43 million verified users and over $90 billion worth of assets.
Bitcoin is up over three percent on the news that it surpassed the $52,000 level for the first time since its violent sell-off.