Fintech researcher and ex-McKinsey analyst Gautan Chhugani compared two assets, IOTA (IOTA) and the Matic Network Token (MATIC) and reached a grim conclusion.
IOTA or MATIC?
Mr. Chhugani compared the market capitalization of IOTA and the Matic Network, the second-layer scalability solution for Ethereum (ETH). While the first asset has the capitalization of $900M, the second one is 12 times cheaper.
For the analyst, this is an indicator that IOTA is severly overvalued. According to him, the Matic (MATIC) team has
promising scaling tech with increasing adoption building on already successful Ethereum.
In contrast, in critisicism of IOTA, it hasn't, thus far, delievered valuable technology.
Sound team or big code?
The analyst treated this disbalance as a big problem in crypto. He says that people today are not ready to value a good asset, but instead get excited only by impressive sounding teams.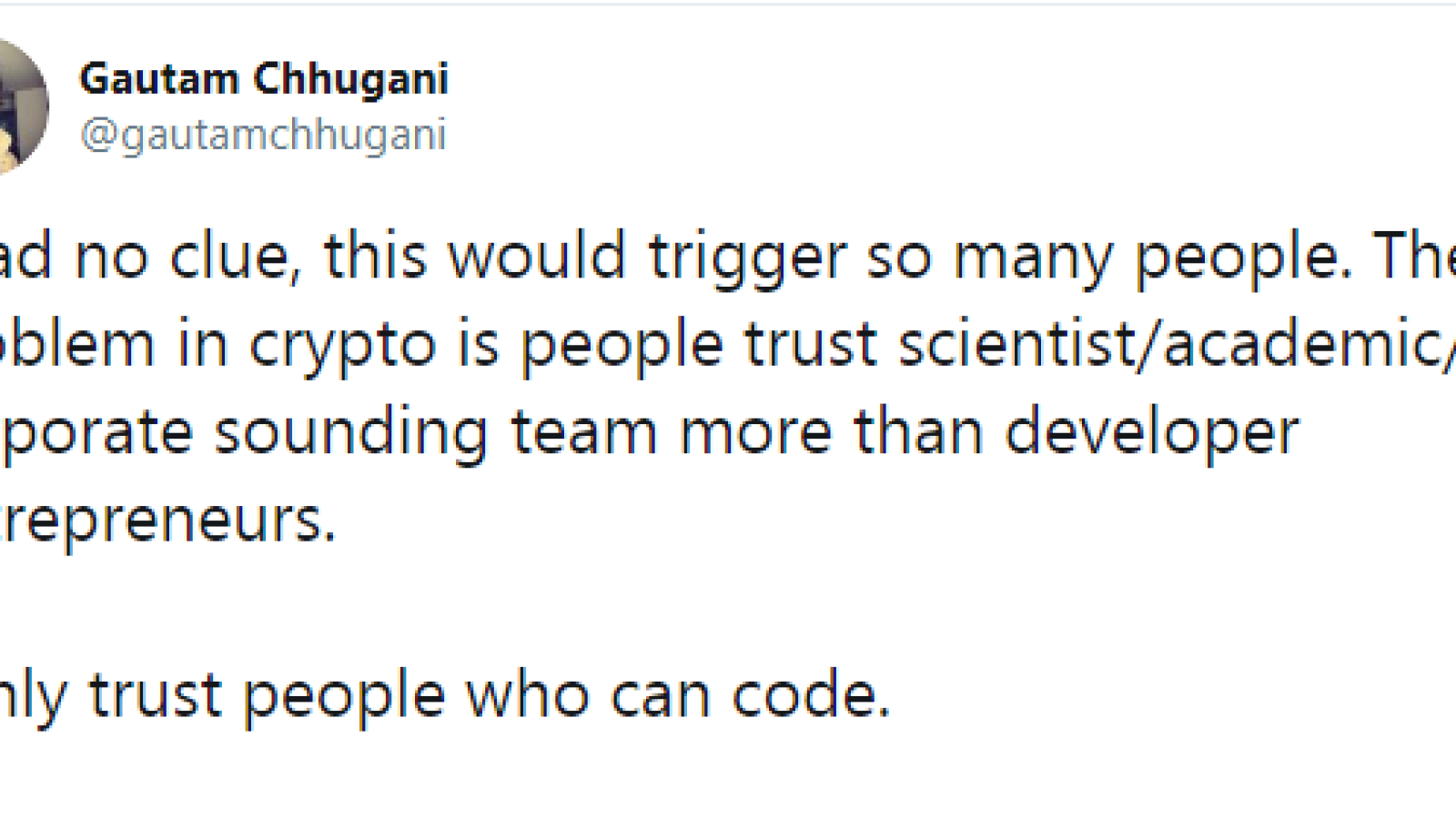 For Mr. Chhugani, only development skills can serve as an indicator of the value of a prospective product.