Despite the most recent short-term recovery on the cryptocurrency market, the sentiment of traders around the industry still leaves a lot to be desired as one of the most popular social indicators suggests that the market is in "extreme fear."
About the Fear and Greed Index
The Fear and Greed Index is one of the most popular sentiment indicators in the industry that includes measuring volatility, market movements, social media, dominance and other factors that could affect the sentiment of cryptocurrency and Bitcoin traders.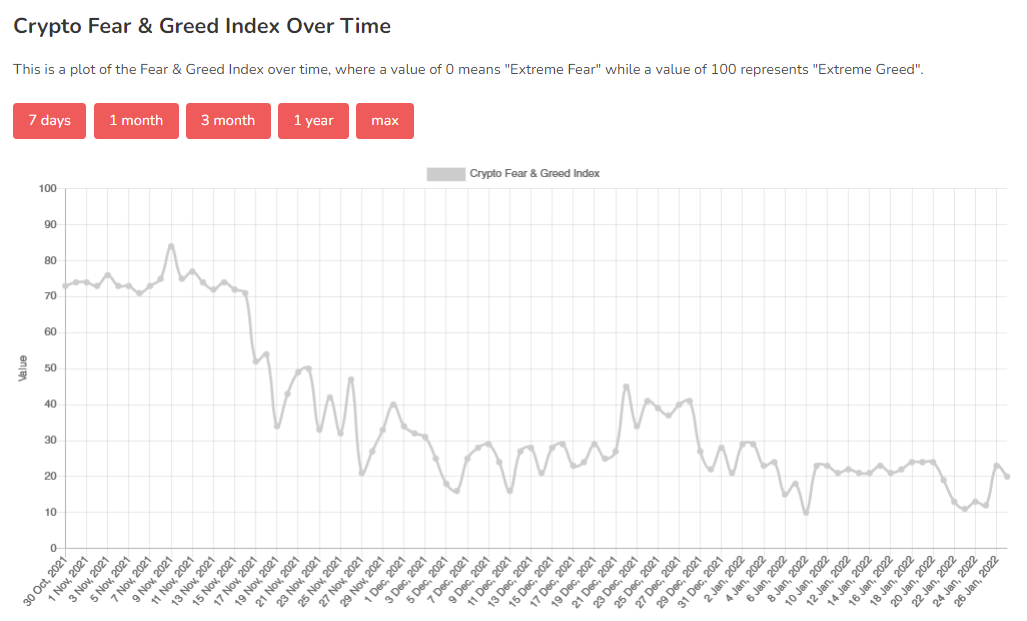 The index is quite often used to reflect current tendencies on the market. With "extreme fear" prevailing among the majority of investors, it is likely that we will see no major inflows coming from retail traders and investors while the price action of Bitcoin remains the same.
Indicator's history
According to historical data, the indicator almost completely correlates with Bitcoin price action, which is not surprising since 50% of the index's value is being calculated based on market volatility and momentum.
Since Dec. 28, the Fear and Greed index rapidly dropped from 41 to 10 at some point following the Bitcoin price that plunged from $50,000 to $40,000 in less than two weeks.
Previously, the lowest value ever tracked was reached in August 2019 when Bitcoin was trading at approximately $9,500. At that time, the value of the indicator reached 5, which still has not been reached by it after Bitcoin bounced back from $10,000.
At press time, the first cryptocurrency trades at $36,660 and shows negative daily performance by losing 0.5% in the last 24 hours. Additionally, digital gold failed to break through $40,000, which caused a flash drop to the current price.