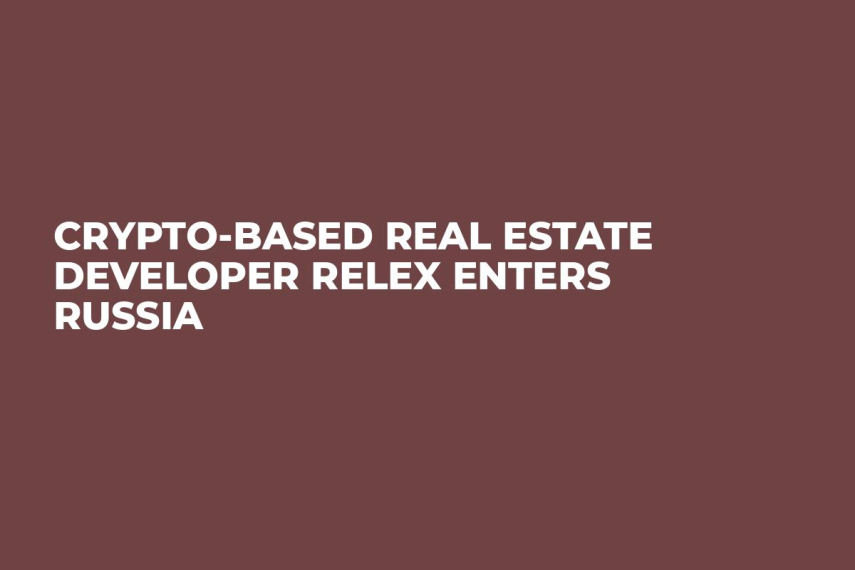 Cover image via U.Today
Relex (RLX), the world's first cryptocurrency-based real estate developer declared plans to enter Russia for a trial balloon program Tuesday.
Relex is an Ethereum-based funding vehicle launched by parent company Squawk Advisors Inc. and designed to enable cross-border investments for non-resident investors. The company is seeking an office in Vladivostok and plans to file an application with the Central Bank of Russia for the trial.
RLX's ecosystem uses the ethereum based ERC20 token, offering holders the opportunity to invest in real estate projects during the development phase, including the proxy ownership of resorts, shopping malls, and offices.
Chief Investment Adviser John Bonar will aid the company's registration with the Russian Federation Ministry for Development of the Far East and begin a 90-day oversight project in Russia starting May 30, the company says.
The initiative will be supported by OPORA RUSSIA, a non-government agency that specializes in small and medium-sized enterprises.
Relex's move into Russia comes just weeks after a successful summit at the Yalta International Economic Forum in Crimea where the team was approached by representatives from the Central Bank of Russia, who suggested that Relex apply to a Fintech pilot program, the company says.
The RLX token will be offered on two additional exchanges this week: Sistemkoin, based in Turkey, and Nebula, housed in Singapore. Sistemkoin, the largest cryptocurrency exchange in Turkey, is partnered with subsidiaries of Sberbank, owned by the Central Bank of Russia.
Sberbank is the first Russian bank to test cryptocurrency payments. This collaboration allows Russian customers streamlined access to the Sistemkoin exchange.
The company says that in addition to Russia, it is also actively expanding into Southeast & South Asian markets and acquiring land banks in these territories to serve as future development sites.
In the past 90 days RLX tokens have increased 486.33 percent and the company has two bln coins mined with the market cap $21.23 mln, according to data collected from Coincodex.