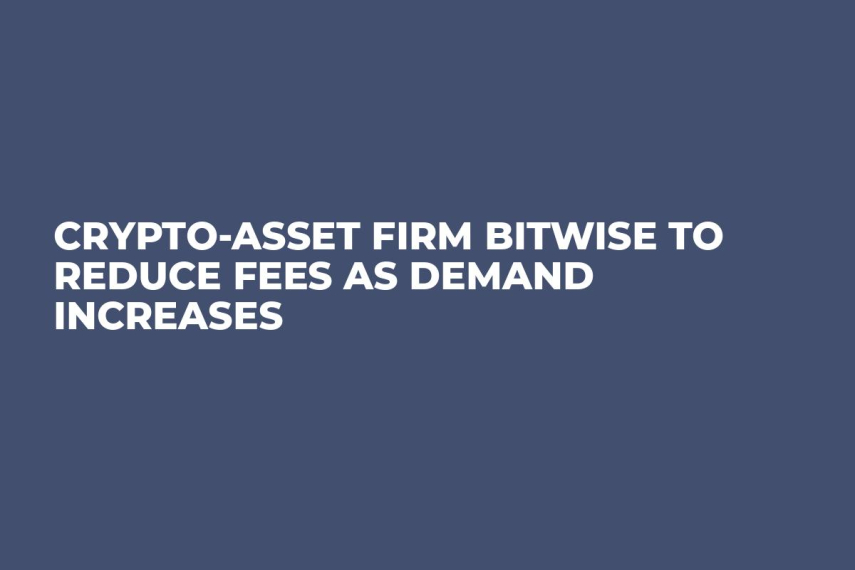 Cover image via U.Today
SF-based crypto-asset management firm, Bitwise declared it will offer investors lower fees and option to deposit or withdraw funds weekly, as demand increases.
Bitwise's flagship product, the HOLD 10 Private Index Fund, tracks a market-cap-weighted index of the top 10 cryptocurrencies, representing approximately 80 percent of the total market capitalization of the cryptomarket.
The firms new institutional class for HOLD 10 is offering a reduced management fee of two percent for accounts with more than $1 mln in net deposits and has changed its current policy on bi-weekly deposits and quarterly withdrawal to weekly.
Hunter Horsley, chief executive officer of Bitwise, says:
"Bitwise's goal is to make institutional-quality exposure to the cryptomarkets as simple, secure and flexible as possible. We're thrilled to be improving the product and our ability to serve our clients."
Launched in late November 2017, Bitwise significantly outperformed Bitcoin, delivering a 43.4 percent return compared with 13.9 percent for Bitcoin the company says.
The firm announced new hires, Alison Davis as the chief financial officer and Teddy Fusaro as the chief operating officer. Davis was formerly the Chief Financial Officer to Barclays Global Investor and current board director of the Royal Bank of Scotland.
Alison Davis chief financial officer of Bitwise says:
"There is significant pent-up interest among institutional investors for high-quality exposure to the crypto market and Bitwise is leading the industry with its well-designed, broad-based and diversified index fund."