Ever since institutional investment houses got wind of the idea of a Bitcoin future, there has been competition, especially in Chicago with CME and CBOE. Both of these companies opened up Bitcoin futures within a few days of each other back in December last year and have been duking it out for supremacy ever since.
However, since about February, CME has started breaking away from CBOE in terms of its offering. And, since July, they have been growing exponentially while CBOE remains steady far below and Coinbase's Spot Bitcoin Future lulls too.
Pulling ahead
CME is the world's largest exchange group and is starting to make great strides in the nascent bitcoin derivatives market. Despite a drop in the price of Bitcoin, CME has seen its volumes for Bitcoin futures doubling in July and have extended their growth into August.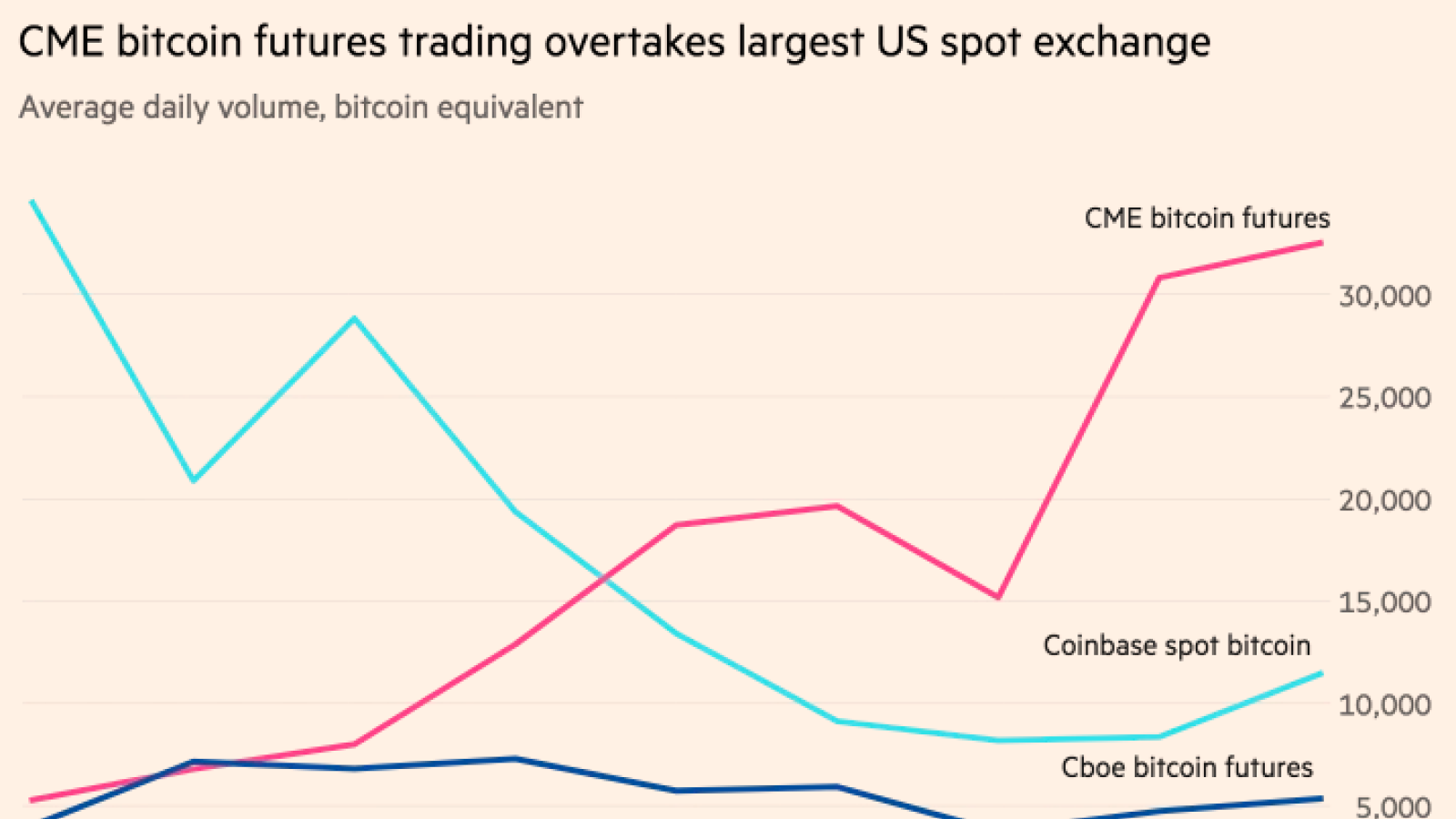 Meanwhile, its biggest competition, CBOE, has not seen nearly the same growth over the same period, but this is hardly surprising as it is rare for similar futures contracts to flourish in more than one venue.
An important victory
This sudden spike in interest for Bitcoin futures comes at a critical time for CME as they can establish themselves as the leaders in Bitcoin derivatives at a time where a Bitcoin ETF could be entering the market, pending a SEC decision.
However, although both CME and CBOE have a finger in the potential ETF pie, it is CBOE with their partnership with Van Eck and the SolidX ETF that looks to hold the most promise.
If CBOE was to earn the partial rights to have a Bitcoin ETF, it would no doubt do huge things for the growth of this derivative market within the trading house, and could help them again take top spot as the institutionalized investors stop for Bitcoin options.