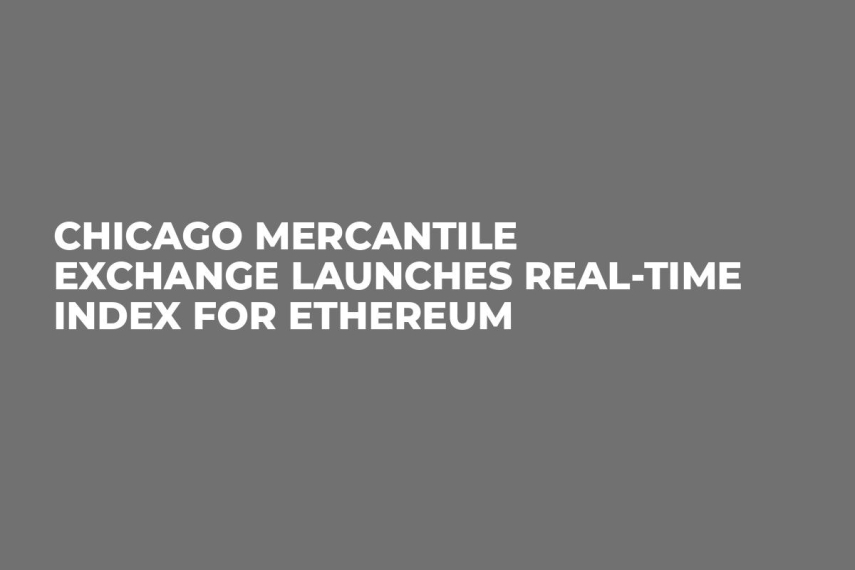 Cover image via U.Today
The Chicago Mercantile Exchange (CME Group) launched the Ether-Dollar Real-Time Index (Ether Reference Rate) to provide a daily benchmark price of Ethereum, Monday.
The new index, developed in partnership with Crypto Facilities Ltd trading platform, will calculate both the Ether Reference Rate and Ether Real-Time Index based on transactions and order book activity from cryptocurrency exchanges Kraken and Bitstamp.
The reference rates are available starting today on CME Group and Crypto Facilities websites and will be distributed on the CME Group Market Data Platform starting June 4.
In an interview with CryptoComes, Tim McCourt, managing director and global head of Equity Products and Alternative Investments at CME Group, says:
"Bitstamp and Kraken have more than 20 percent in Ethereum trades and these exchanges have been part of CME's inclusion criteria and oversight used for Bitcoin futures. We believe the Ethereum reference rate will be transparent and accurate by using the same criteria and oversight from the existing committee."
The CME's existing Bitcoin Oversight Committee, consisting of CME Group, Crypto Facilities and leading industry experts, will take on the additional responsibilities for overseeing these new reference rates and review the methodology, practices, and standards to protect the integrity of the reference rates, the company said in a statement released today.
Tim McCourt added in an interview with CryptoComes:
"Our current focus remains the Ethereum pricing rate and index. At this time we are making no commitments regarding the Ethereum futures contract offerings."
CME, the first exchange to release a Bitcoin futures product last December 2017 has traded more than $500 mln in volume to date.