CFO Stratech 2023 Middle East | Dubai, September 21, 2023
Event details
Location:

Event place

The Ritz-Carlton, DIFC, Dubai, UAE

Dates:

Thu, 09/21/2023 -

Website

https://www.cfostratech.com/dubai/

Price: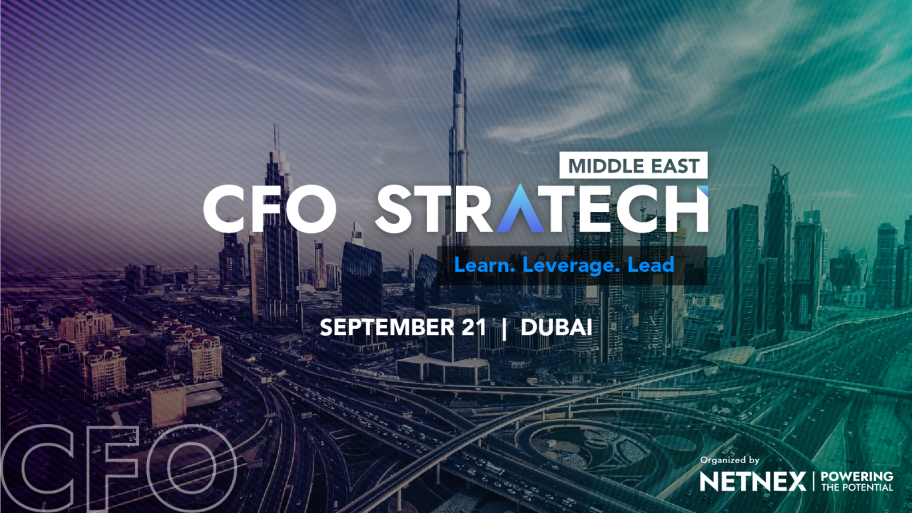 Cover image via U.Today
After the resounding success of twelve consecutive CFO events, we are poised to raise the bar even higher. Welcome to the CFO Stratech 2023 ME, an exclusive, invitation-only gathering that unites the brightest minds in business and finance. This event is more than a conference; it's a nexus of brilliance, a platform where C-level Executives and Financial Leaders converge to engage in profound discussions and establish invaluable connections.
Theme: Learn, Leverage, Lead
The core ethos of CFO Stratech 2023 ME revolves around 'Learn, Leverage, Lead'. We understand the evolving landscape of financial leadership, where data is the linchpin of informed decision-making. This conference is tailored for CFOs who not only appreciate the power of data but also embrace strategies and technology to enhance visibility and control across their organizations.
Navigating the Digital Frontier
In today's fast-paced business environment, staying ahead of emerging trends and prioritizing digital transformation is not just a strategic advantage, it's a necessity. CFOs need to be equipped to meet rising expectations, providing pertinent data and timely insights that drive organizational success. CFO Stratech 2023 ME is crafted to provide a platform for precisely this - a space where financial leaders can immerse themselves in cutting-edge insights and actionable strategies.
The event will take place in Dubai, on September 21, 2023.
Topics
Digital CFO : Objectifying the Digital Business Strategy
CFO : CIO Collaboration
Adoption of Advanced Technologies
Translating Data into Intelligence
Impacting Working Capital via Spend Management
Upskilling the Finance Function
Why attend
Expert insights: Learn from proven business leaders sharing real world insights, best practices and success stories
Evaluate: Glean from the discussions to evaluate your current capabilities & collaborate with suppliers & technology partners
Networking: Connect with like-minded digital peers from a cross pollination of industries to leverage collective experience
Breakthrough: Explore Technologies & solutions shaping the future of data strategy and evaluate the right fit for you
Website: https://www.cfostratech.com/dubai/
Advertisement
Top
Crypto
News
in
Your
Mailbox
Top
Crypto
News
in
Your
Mailbox