SingularityNET's token, AGIX, will be listed on the derivatives arm of major cryptocurrency exchange Binance. According to a press release, the token will be available for trading with a maximum leverage of 15 against Binance's native stablecoin, BUSD, from Jan. 19.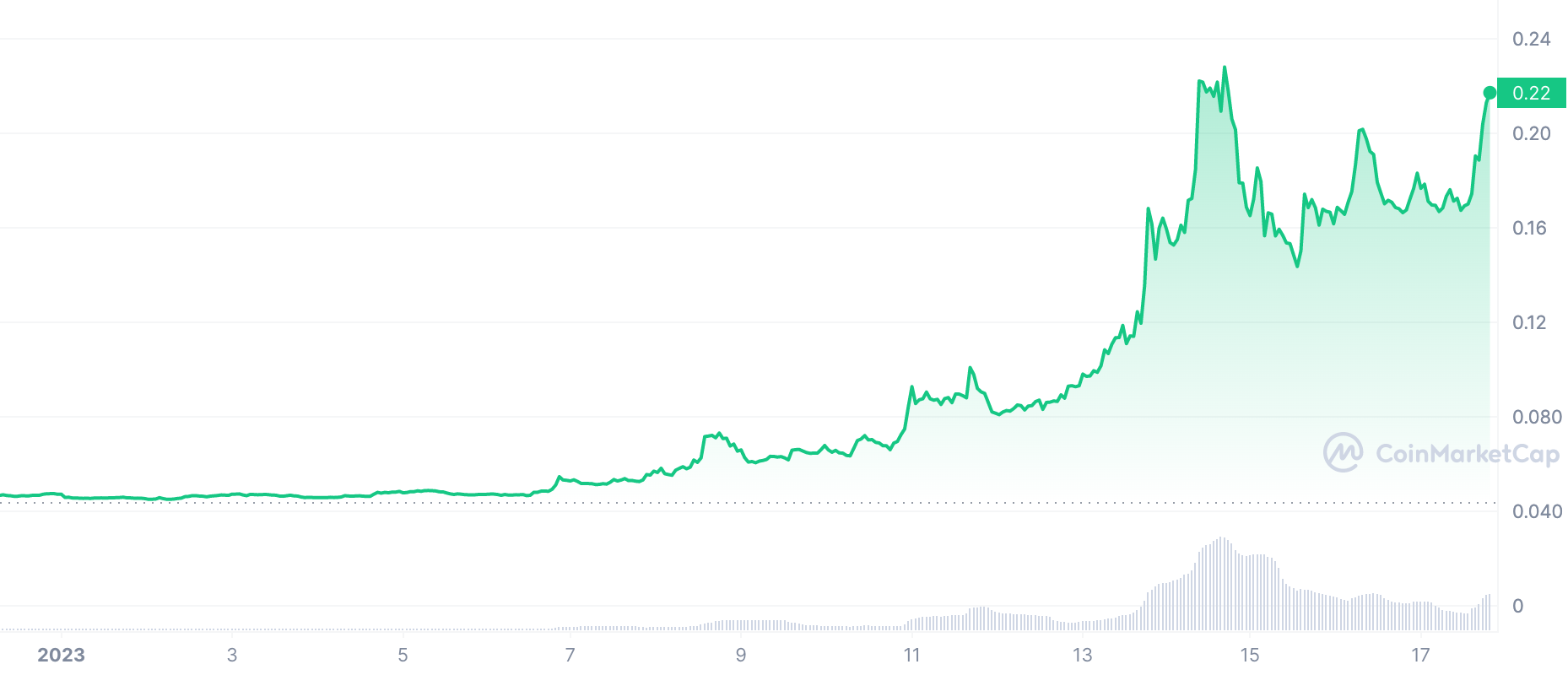 Remarkably, AGIX futures appear just after the token has risen by more than 330% since the start of the year, with the token having been listed on the main section on Binance for a long time.
Artificial intelligence cryptocurrencies
As reported by U.Today, the explosive growth of the SIngularityNET token has been paired with the emergence of the artificial intelligence narrative, which in turn has been shaped by the hype surrounding AI apps like ChatGPT. A particular spike in the price of cryptocurrencies from the AI sector came when IT giant Microsoft expressed its willingness to buy development studio OpenAI for $10 billion.
As a reminder, SingularityNET is a platform for creating, distributing and monetizing AI services. The platform runs on Ethereum and Cardano networks and, according to the latest plans announced, it is focused on directly increasing interoperability between the two blockchains. Thus, the interoperability of the AI marketplace cannot be achieved without creating various solutions tied to its native token, AGIX, and Cardano's native token, ADA.