Different altcoins are carving their own individual growth path at the moment as the combined crypto market capitalization is doing all it can to sustain a bullish uptrend. Joining the altcoin rally is SingularityNET (AGIX), a Cardano-linked Artificial Intelligence (AI) protocol that has printed 7% growth over the past 24 hours.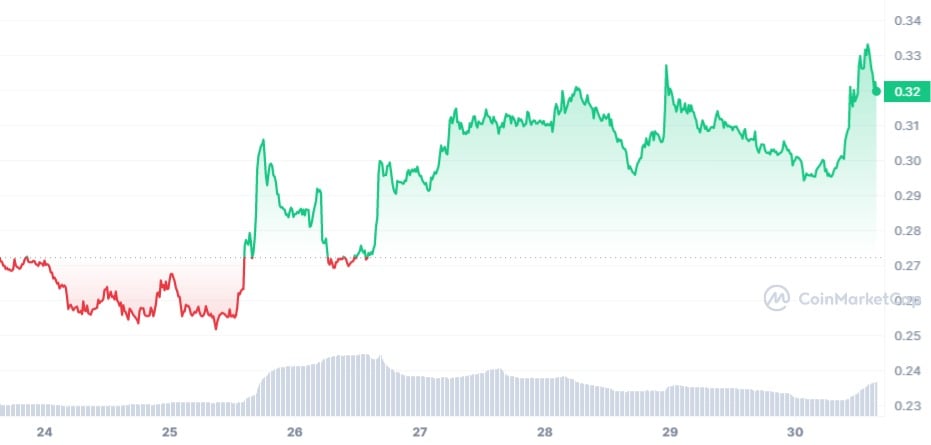 Based on its current price performance, AGIX token is now changing hands at a price of $0.3209, and it is completing the growth track it charted in the past week, where it has surged by 22%.
SingularityNET growth trigger
AGIX's growth at this time is not necessarily peculiar, as the protocol is known to exhibit impressive price swings. However, with relatively unknown developmental work ongoing on the protocol, the question of what is truly pushing the price remains a question worth analyzing.
SingularityNET is an AI-based protocol, and in today's digital currency ecosystem, it can be regarded as one of the frontliners in championing this evolution. With the hype around ChatGPT gradually cooling off, the correlation of these Web 3.0 AI projects is gradually shifting to NVIDIA stock.
As an advanced technology company whose solutions are vital to the growth of AI, NVIDIA has been recording massive growth strides in recent times, a move that has pushed its market capitalization to $1 trillion as of today. The deep correlation most AI projects have to this stock can be considered a major trigger for AGIX.
Is this a fad or sustainable growth?
The SingularityNET protocol has shown grit since the start of the year as it focuses on broadening its ecosystem utilities across the board. Judging by its performance in the year-to-date period where it has surged by more than 585%, we can say the occasional momentum is here to stay.