Finally, Bitcoin seems to have made it! It hasn't simply overcome the $4,000 threshold, but reached the $4,700 mark by gaining +$500 in a matter of a few hours! What a significant victory for bulls!
But what's next? Will we witness BTC reaching the target of $5,000? Check out Bitcoin price predictions from TradingView. Let's look at BTC price charts and analyze current BTC price patterns for you to make appropriate trading decisions.
BTC jumps out of this devil's triangle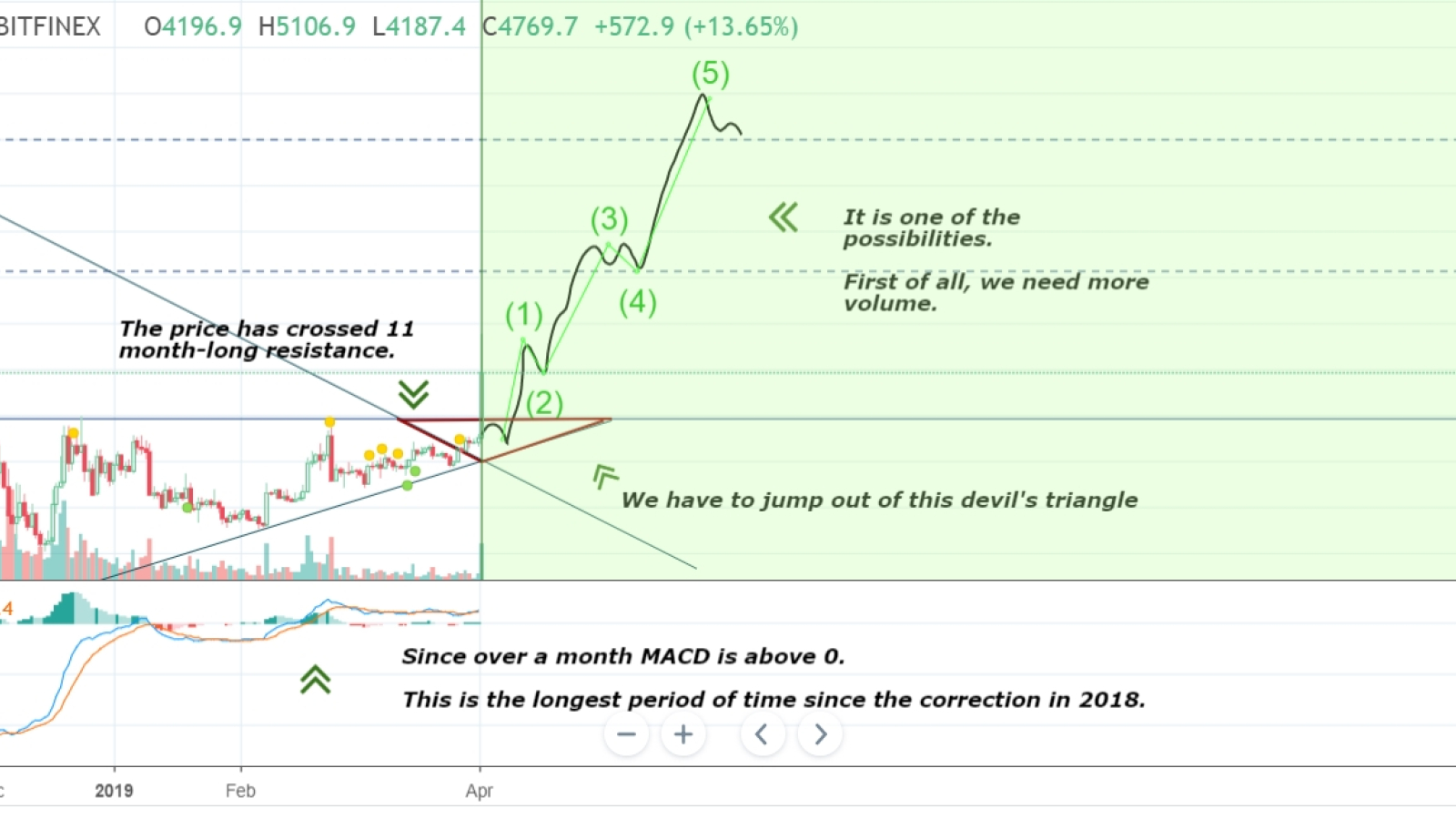 Last week, the user WBM_Team noted three positive signs revealed from the technical analysis on BTC.
Those were:
Ichimoku Cloud - On the 1D chart, for the first time since the beginning of 2018, the price chart maintains over the cloud. Additionally, the price is over Tenkansen(red) which crossed up Kijunsen (blue). Senaku span A (faster) crosses Senkau span B (slower).
Moving averages – 1W chart - for the first time since the beginning of the correction, we had a new bar starting above MA20 which is believed to be a borderline of a bullish and bearish trend.
WBM BUY/SELL Indicator - 1M chart - the lowest level in history.
What about the current indicators?
We were still in the bullish rectangular triangle, but it has been broken. Now we got stuck in the so-called devil's triangle.
The price has crossed long-lasting 11-month resistance, which happened with not much volume but it's still a great breakout.
There is a possible bounce up towards $7,000.
MACD - since over a month, MACD is above 0.
This is the longest period of time since the start of the correction in 2018.
BTC has officially escaped from the bear market 2018-2019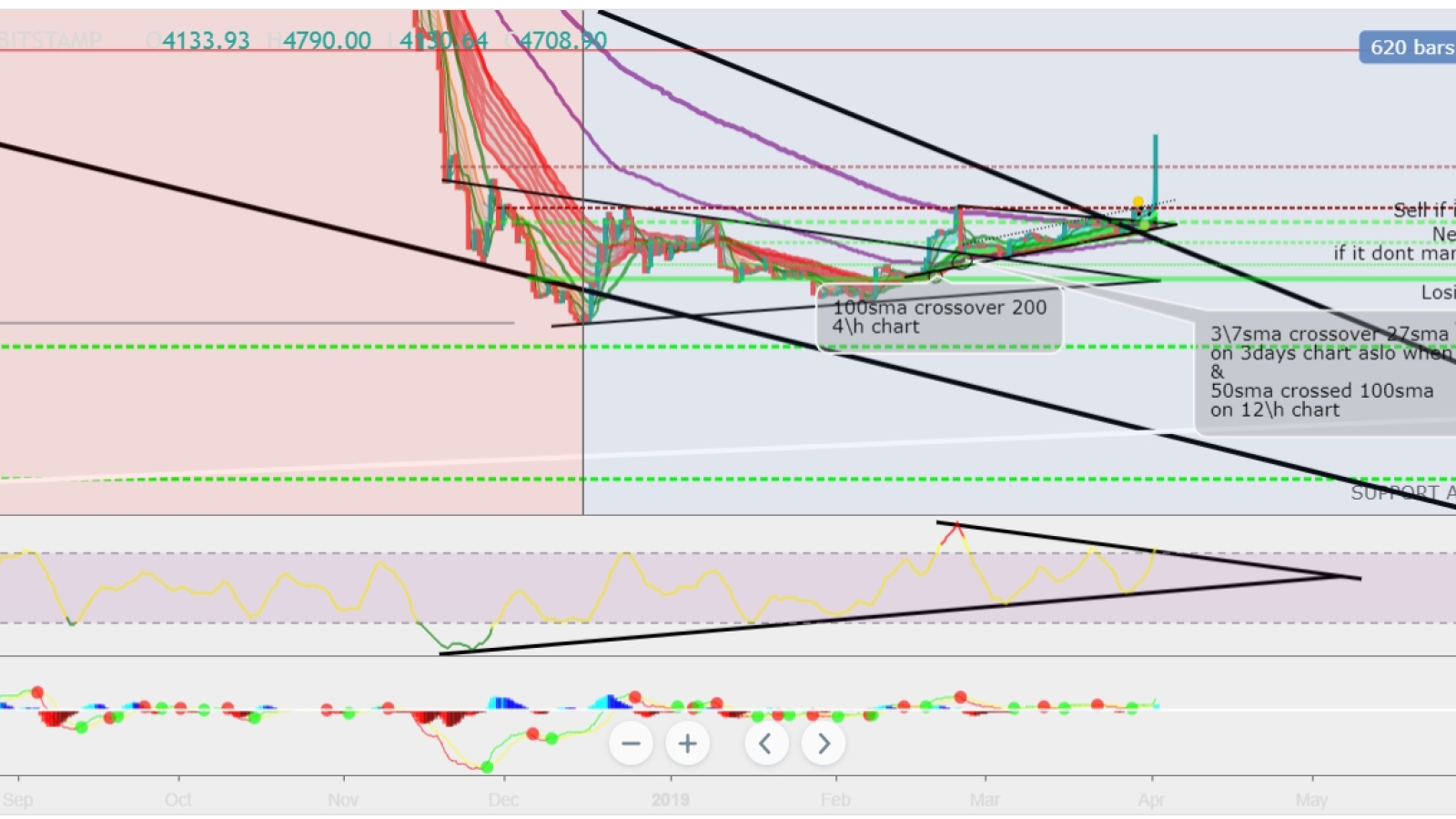 The user PorsTrade congratulates us with the final break of the BTC bearish market. But what's next?
"I do think we now will retest 4400-4500 soon then confirm new support to see 55 tested."
Even if BTC goes back to some $4,400-4,500 after its spike, it will be a great buy signal. You might have a chance to enter the market.
Next target is $5,900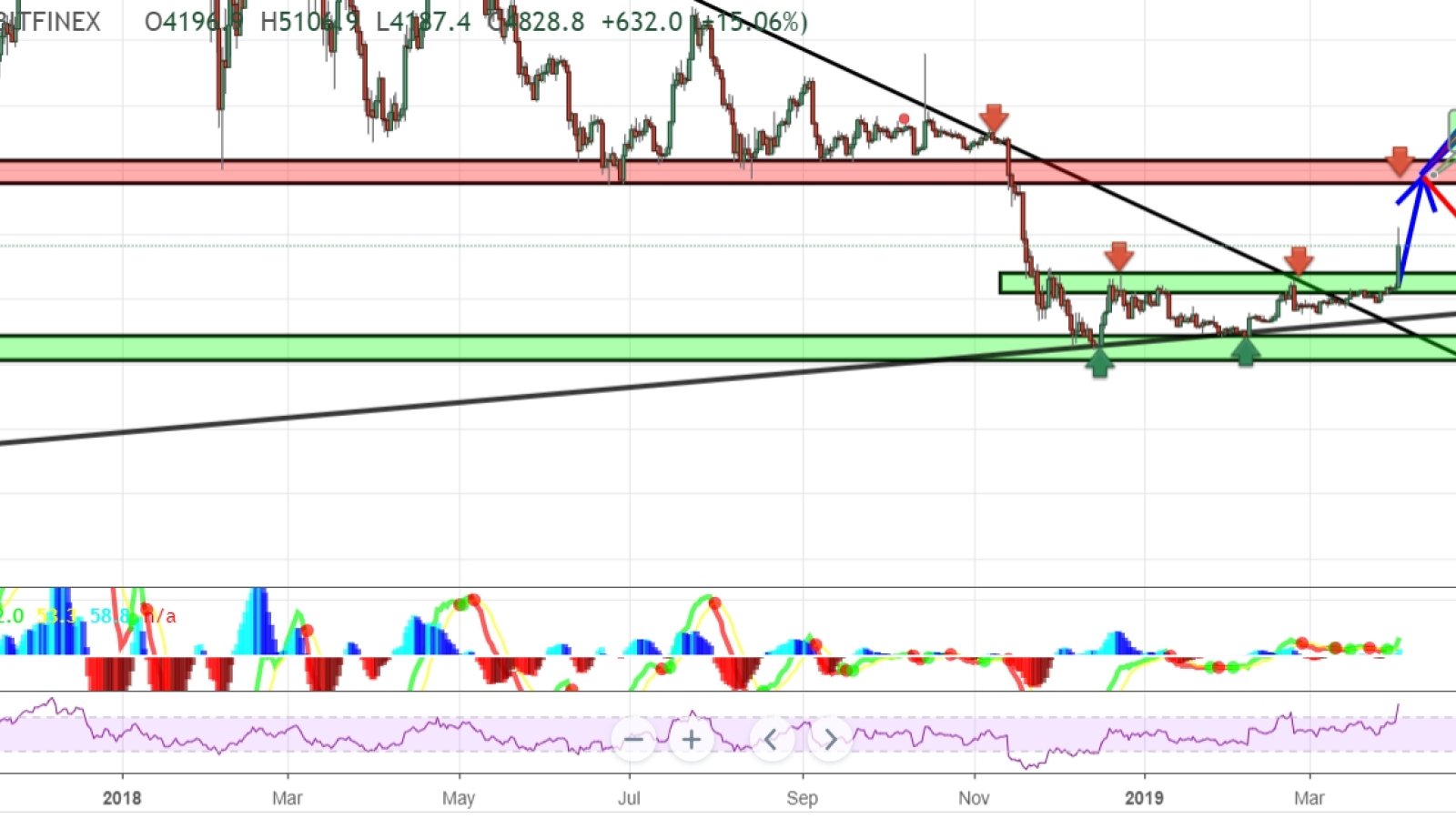 The user bingbang states that now when we've broken the $4,200 level, it's time to set new targets. Most likely, we'll see Bitcoin getting back to the $4,000 resistance zone. So, the advice here is to buy BTC at $4,000 (later in April-May) and sell it for $5,800 (might be reached in a week or two).
$6,250 is the next level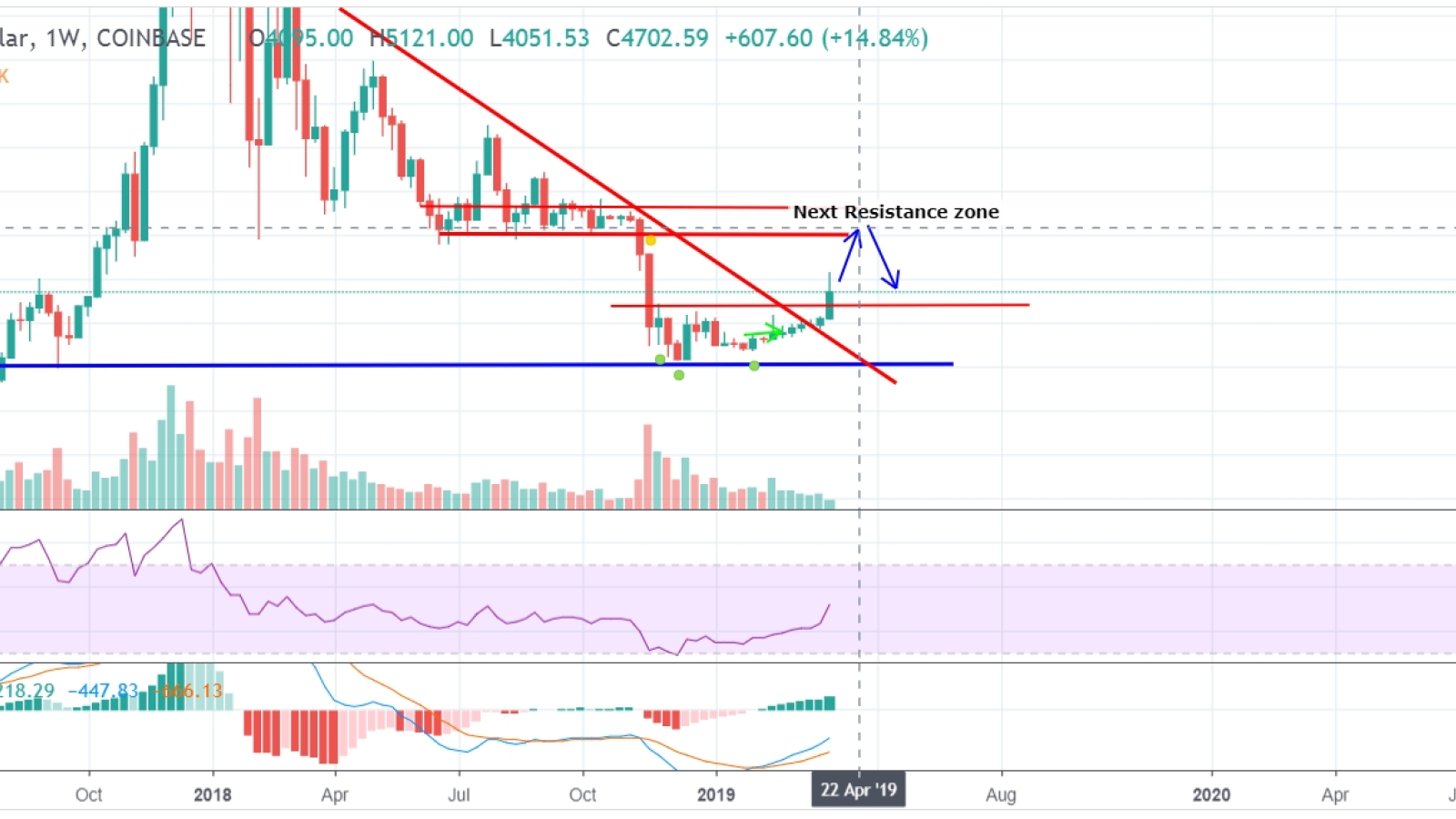 BTC is making serious headway and has confirmed a further move up. We have broken this trendline, but also notice how strong the MACD looks, RSI is curing upwards and we are making this rounded bottom. Now, BTC should move up to this $6,250-$6,500 area. Most likely we'll get a pullback from there, and if we hold the pullback, we are going to move substantially higher.
Now that BTC has managed to overcome $4,200 resistance, traders seem to regain their optimism. It is very likely that Bitcoin will hit the $4,000 low again, but this time, it won't stay there long. Take your chance to invest and enjoy considerable profits! The BTC market has become a fruitful ground for traders.
Disclaimer: The opinion expressed here is not investment advice – it is provided for informational purposes only. It does not necessarily reflect the opinion of U.Today. Every investment and all trading involves risk, so you should always perform your own research prior to making decisions. We do not recommend investing money you cannot afford to lose.